Dedicated to creating beautiful luxury cabinet hardware, Armac Martin believe in exceptional design and exquisite detail, celebrating true craftsmanship and the art of using the finest materials to form products that truly stand the test of time.
Now a fourth-generation family business, Armac Martin's expertise has been thoughtfully passed down from generation to generation and they are proud to be favoured by architects, interior designers, property developers and customers the world over.
From initial design sketches to masterfully hand-finishing every single piece of hardware, they oversee each phase of production in the heart of England at their Birmingham factory.
Their products can be found in some of the world's finest homes, hotels and spaces, which continues to drive their commitment to excellence every season.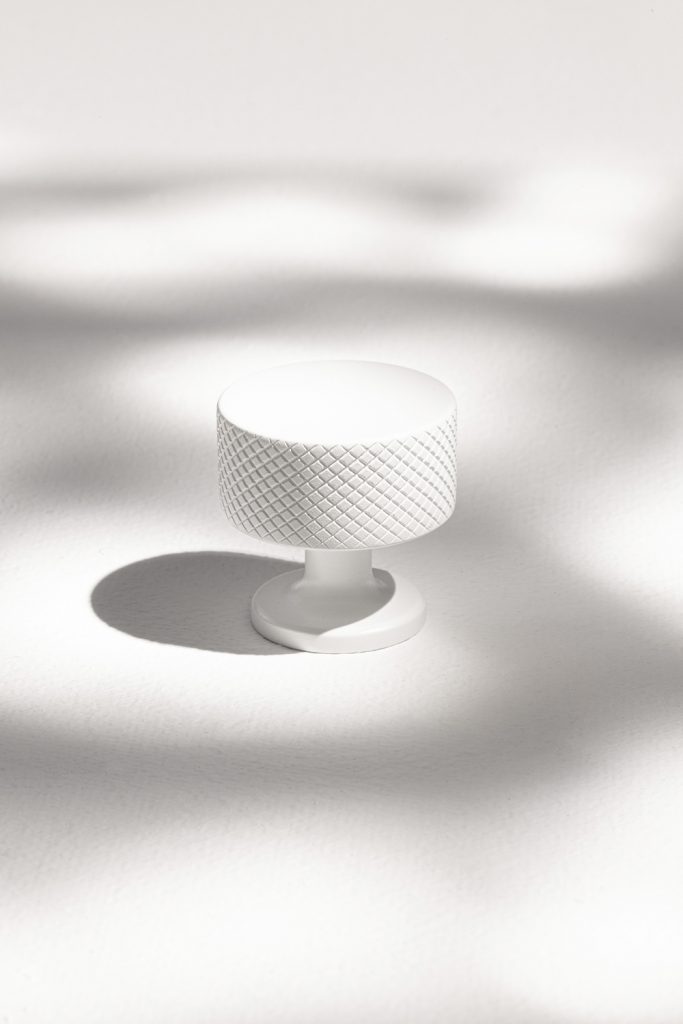 Presenting a cool, contemporary look, this season Armac Martin introduce matt white to their portfolio of over 20 signature finishes.
For a fresh and uplifting look, matt white delivers. A guaranteed way to transform your cabinetry, the colour white promotes feelings of fresh beginnings and renewal to create an optimistic space.
The highly durable matt white coloured lacquer is baked to ensure the lacquer cures for everlasting durability, making it particularly suited to bathrooms, kitchens and utilities.
Armac Martin will launch this finish early March and debut the finish at KBB Birmingham from Sunday 6th March to Wednesday 9th March.
www.armacmartin.co.uk | @armacmartin