Design practice Conran and Partners unveils its newly designed headquarters in the heart of Clerkenwell.
The 70-strong practice has transformed a two-storey workspace into a new creative hub in London's design district.
Situated on Great Sutton Street, the studio occupies the ground and lower ground floor of an existing building. The floors are connected at each end by double-height spaces and crafted steel staircases, physically connecting the spaces whilst allowing natural light to penetrate to the lower floor.
The physical and visual fluidity is further enhanced by organising the space with as few impenetrable barriers as possible. Meeting spaces that span across the width of the floors, are formed out of large, fluted and antiqued mirror glass panels, with wide full height sliding doors that maintain the sightlines through the depth of the spaces when open and appear as translucent screens when closed.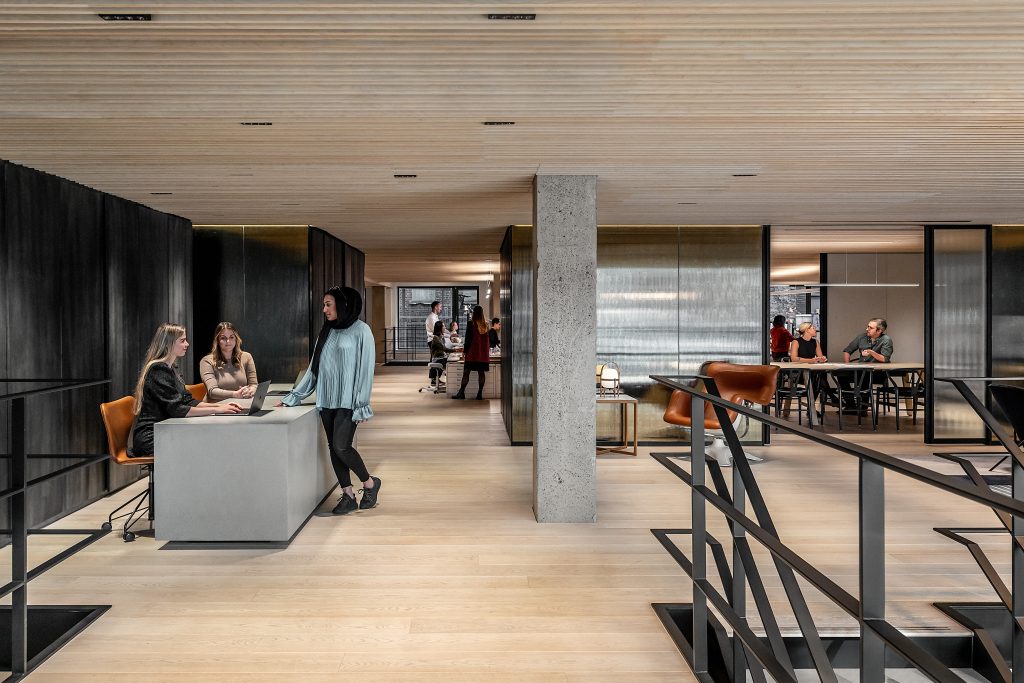 Whilst natural light penetrates from both ends of the studio, a great deal of attention has been given to the lighting landscape as a whole. Natural and artificial lighting, designed in collaboration with Into Lighting, is used to generate intimacy or even cosiness.
The use of timber in the Scandinavian tradition: blond oak flooring with birch ply ceiling battens, softly reflect light and highlight the sense of unity and fluidity throughout the space. In contrast, the flank walls and shelving are constructed out of dark stained poplar ply with its exacerbated grain, whilst the fluted bronze glass panels and screens create additional texture but lift the space through light reflection.
The acoustics of the space have been designed to be muted to the extent that open plan discussions can be heard, and a creative buzz is present, without being overbearing. This has been achieved by a black acoustic fabric stretched above the ply ceiling battens to absorb noise disturbance, whilst also screening off the busy-ness of the services, to create a visually and acoustically calm space.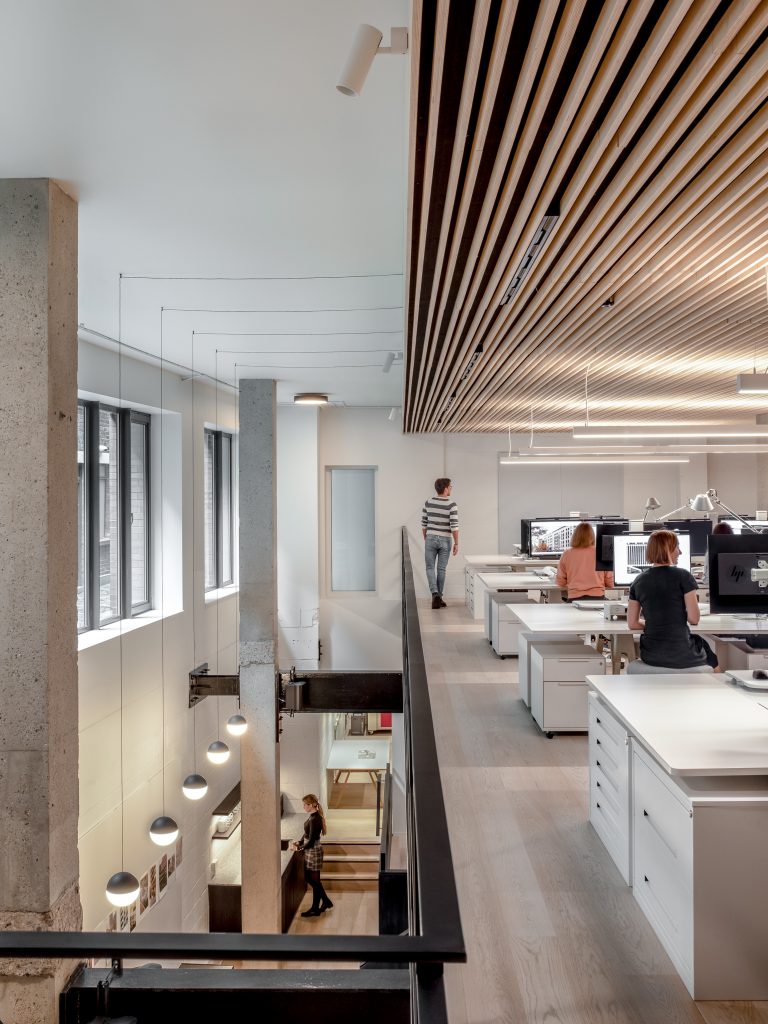 A key decision made at the outset was to avoid having any cellular offices; there is no division between teams, and no hierarchical seating arrangements. A mix of seating and desk space is provided, including dynamic sit-stand desks with a combination of desk lights and screen bars.
The meeting spaces offer a variety of environments suited to different ways in which the team come together. From a board table, and more intimate spaces, to relaxed sofa areas, a 'snug', and a double-height 'theatre' space at the heart of the studio.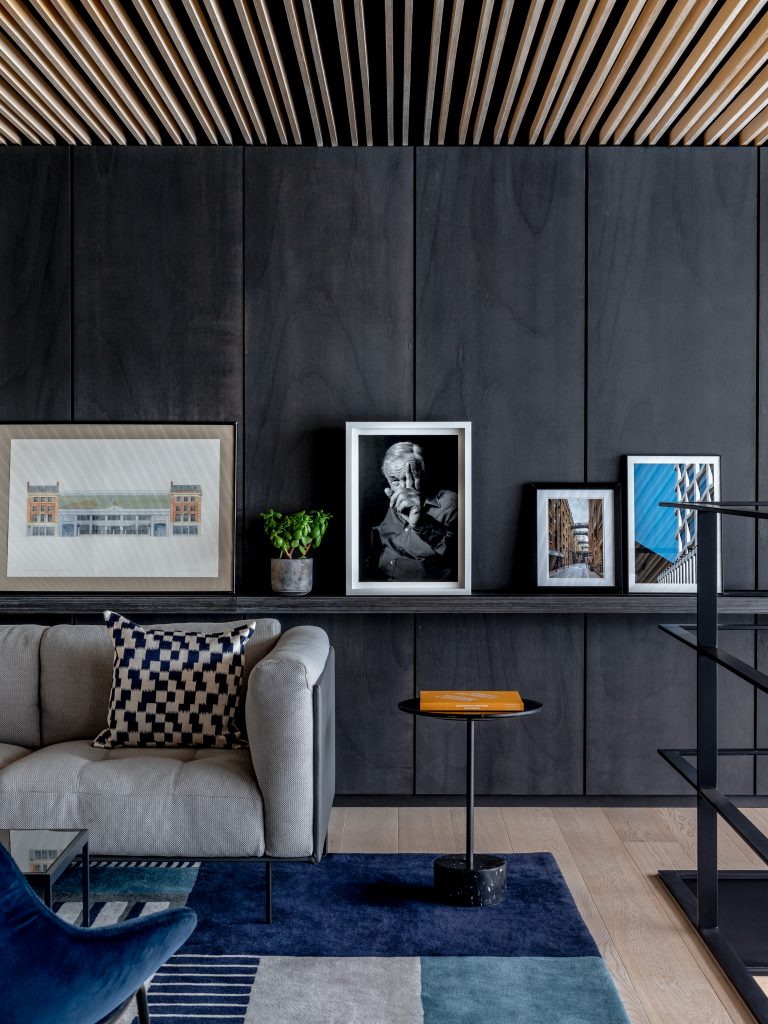 @conranandpartners