Internationally renowned designer

Philippe Starck showcases his inventiveness with interiors at the new Parisian addition to lifestyle hotel model

MOB HOUSE

.
In the very heart of the Puces de Saint-Ouen neighbourhood, MOB, the artisan hoteliers, have opened their new one-hundred room establishment: MOB HOUSE. Here, barely a hundred metres from the MOB HOTEL inaugurated in 2017, entrepreneur Cyril Aouizerate, designer Philippe Starck and hotelier Michel Reybier joined forces to write the second chapter in one and the same novel.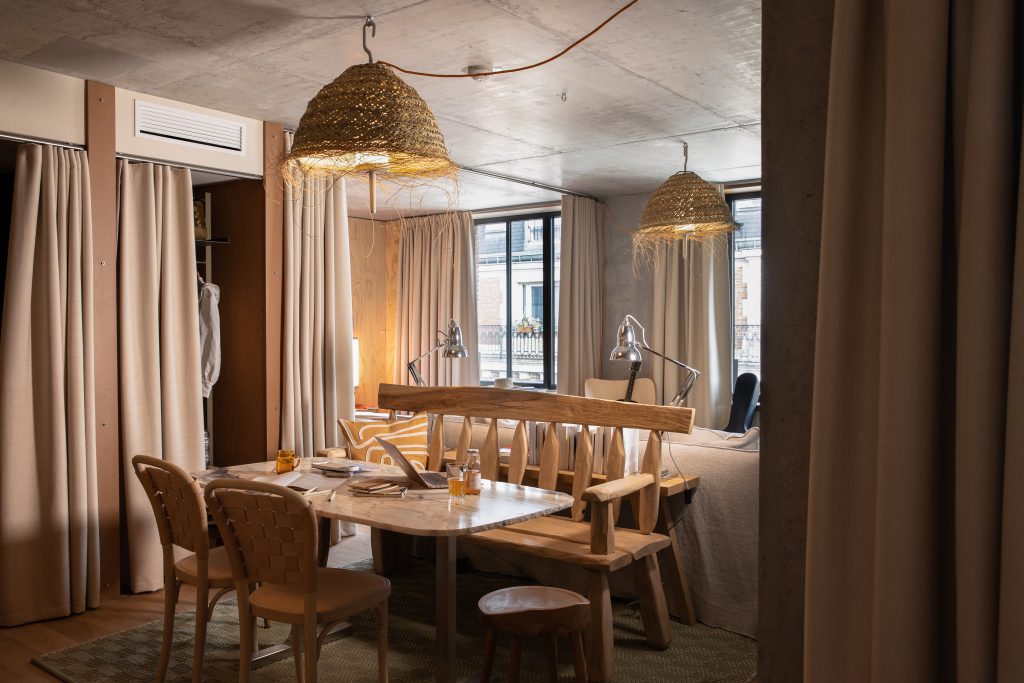 MOB HOUSE is a unique hotel model with its 3-in-1 rooms designed for longer stays with a bed, desk and meeting room all combined in one. The new hotel features 100 rooms, an organic brasserie with 200 seats, a landscaped garden of over 2000 m2, a 20 metre-long outdoor swimming pool, a gym, a conversation room, and a large "incubator" table welcoming aspiring entrepreneurs.
MOB HOUSE uses social ecology as a guiding principle. From the building's construction, with its emphasis on terracotta, wood or clay, to the furniture which uses natural materials first and foremost. From the catering devoted to fresh produce, small organic producers and short supply chains to its 2,000 m2 of open-ground garden planted with trees. With, exclusively and as always at MOB, hygiene and cleaning products that are obviously certified as organic and which are handmade in Bordeaux.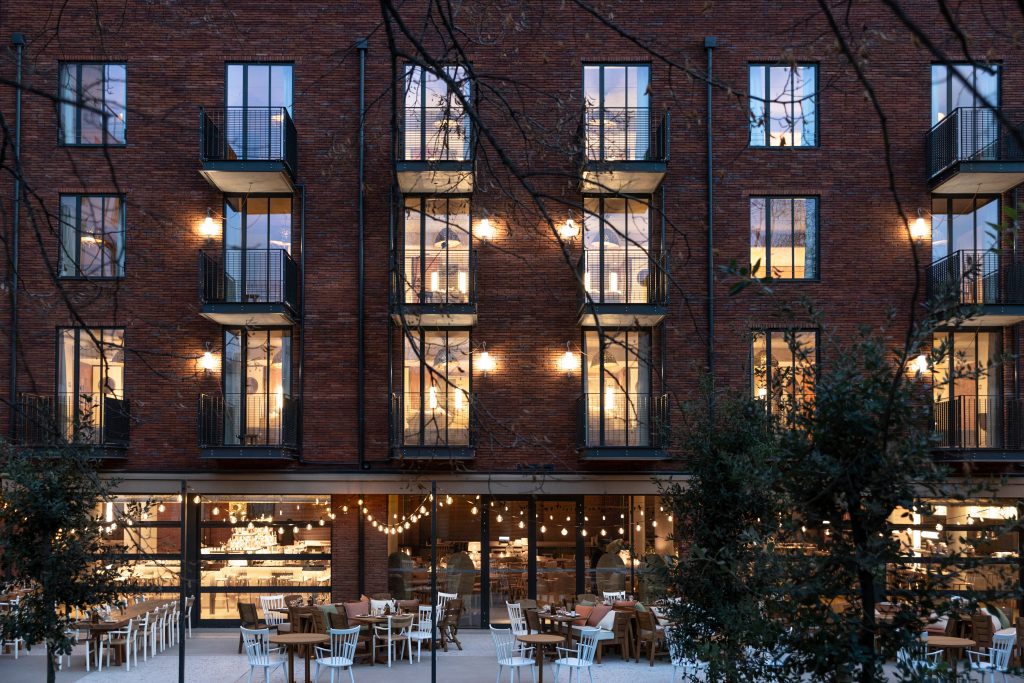 MOB HOUSE is above all a project that is dedicated to the very essence of wandering and hospitality. It has spaces reserved for the nomadic worker, who has wandered in for just an hour or a meet-up, for the day or for a works lunch. The "3-in-1 room" embodies the central theme of work and production at MOB HOUSE. This is where work and rest, professional and private intersect without ever being confused. This is where, for the price of a night's stay in a hotel, the travelling entrepreneur now has a large bedroom, an authentic meeting room and a real office, all in the same modular space.
www.starck.com | @Starck
Photography by Gregoire Gardette