Interior Fox discuss the details of a private residential project in Portland, Oregon; a remodelled colonial style home that took inspiration from a Parisian apartment.
The home has an open plan layout with two types of living spaces on the ground floor, so we wanted to make sure we separated the space well by differentiating each use through styling.
The aim with the first living room was to make it tranquil space for the client, somewhere cosy and welcoming for them to be able to sit back and relax with a book. The living room is also the first space you see when entering the home, so the client also wanted it to have striking features yet inviting at the same time.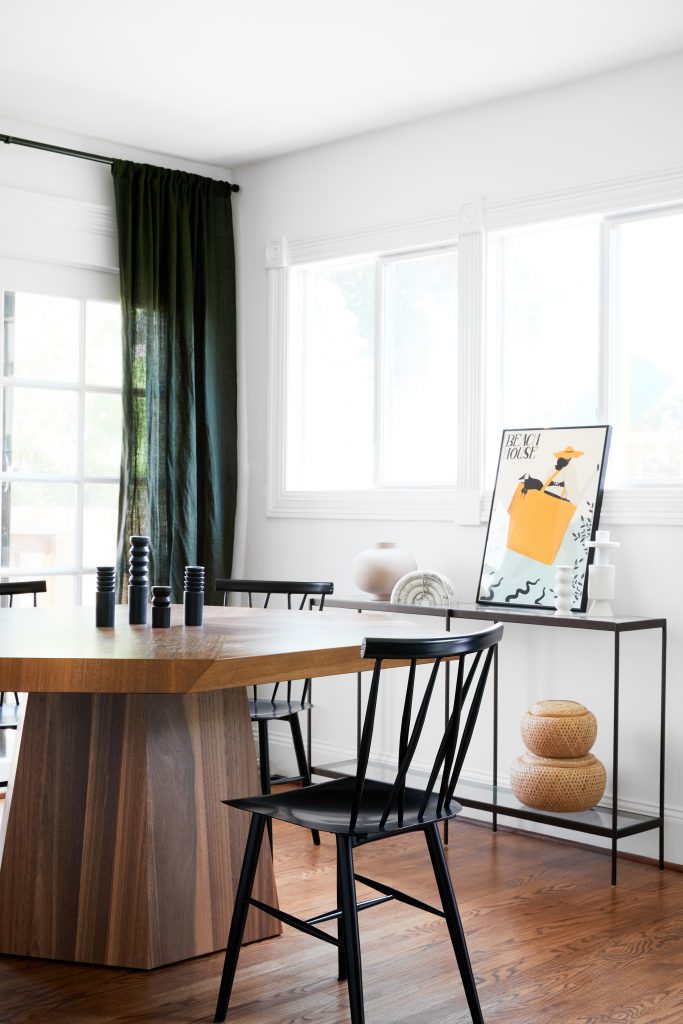 The second living room shares the kitchen and dining room. The goal with this larger space was to make it the homes entertainment hub, where they can host guests with a natural and easy flow between the living and dining rooms. We needed to make each vibrant and inviting for socialising purposes, yet calming enough for the clients to be able to hang out and be comfortable. Which we managed using a vibrant neutral colour palette.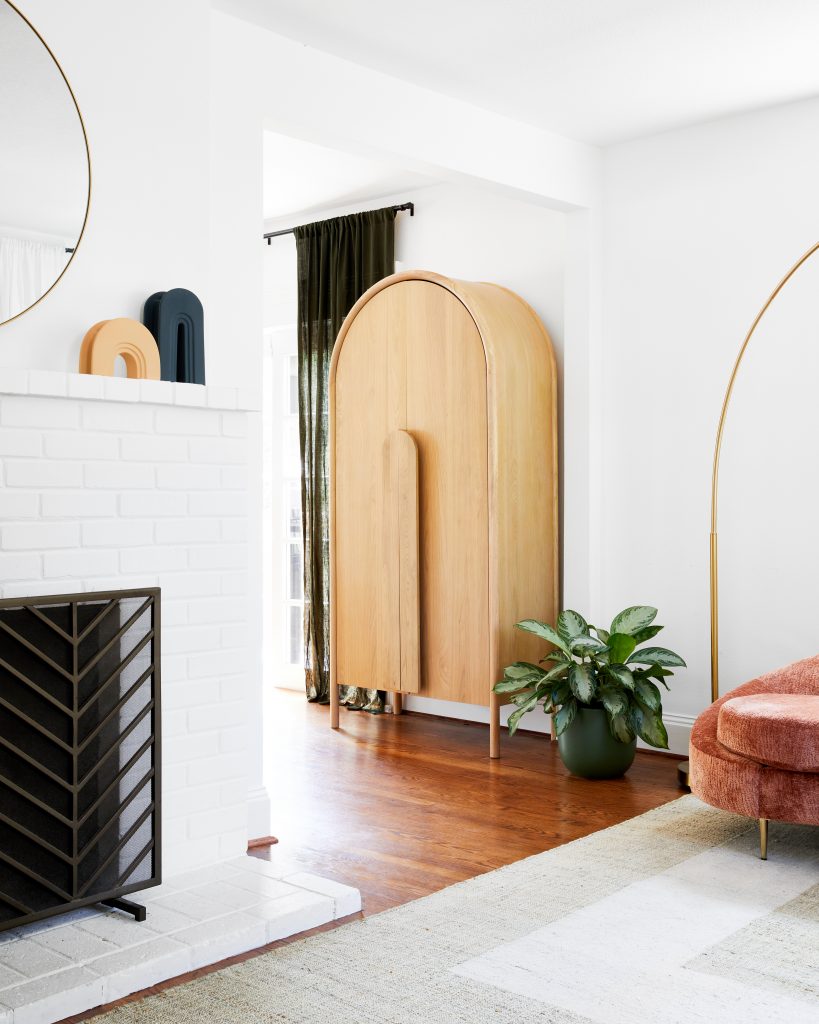 A complete renovation was needed for the family bathroom as the client was unhappy with the room's original layout, allowing us to transform it to be their own unique sanctuary. They wanted the bathroom to feel like no other and wanted a fun mix of different textures while also remaining a peaceful place to unwind at the end of the day. The mix of the stone and pink tiles, gold hardware and wood materials all add a level of depth and interest which elevates the rooms aesthetic into something modern and playful.
Working on this project was a lot of fun, our client was open to colour and had a great direction. The only things that were a 'no go' were leather, fur, and brown couches. So that makes things easier for us when the client has the same style as us and isn't afraid of patterns and colours.
There was a Parisian apartment which our client really liked in terms of look and feel. It had a blue sofa, light floors and felt designed but very liveable. We wanted to create that same feel for this space.
@theinteriorfox
Photography by Daniel Villarreal