Na Li and Alex Holloway, Co-Founders, Holloway Li, tell Rebekah Killigrew about their multifaceted approach to innovation, both as individuals and as a team
Holloway Li was founded in 2015 by creative duo Alex Holloway and Na Li. They are Interior Architects who have established a reputation for providing innovative architecture and interior design direction across a diverse catalogue of built work including retail spaces, hospitality, and select private homes.
Holloway Li approach their work by helping clients to understand the potential of design to engage with new trends in the marketplace. Their goal is to delve into the consumer mindset to gain an understanding of how to reach, attract and engage the end user.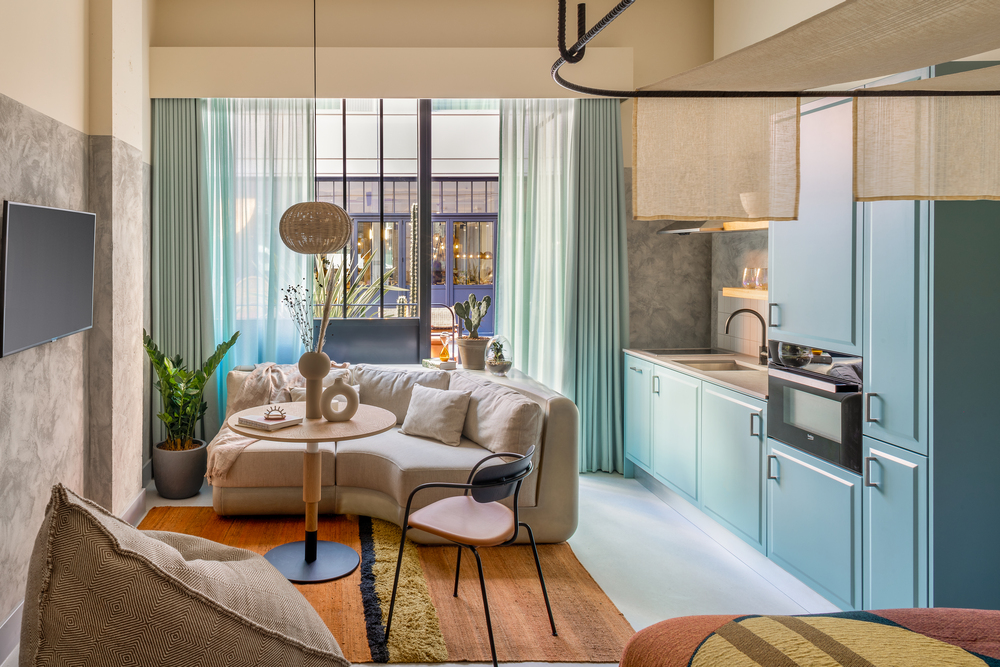 Recently completed projects include Bermonds Locke, a brand new edition of Edyn's apartment hotel concept Locke, and a rooftop extension for the boutique hotel The Hoxton. Upcoming projects include a 280-room modular apartment hotel in Canary Wharf, an apartment hotel in Munich and a series of private houses.
Here, Alex and Na share their rich educational experiences, their love of contrast and fun in design, and their future plans as they navigate sustainability and beyond.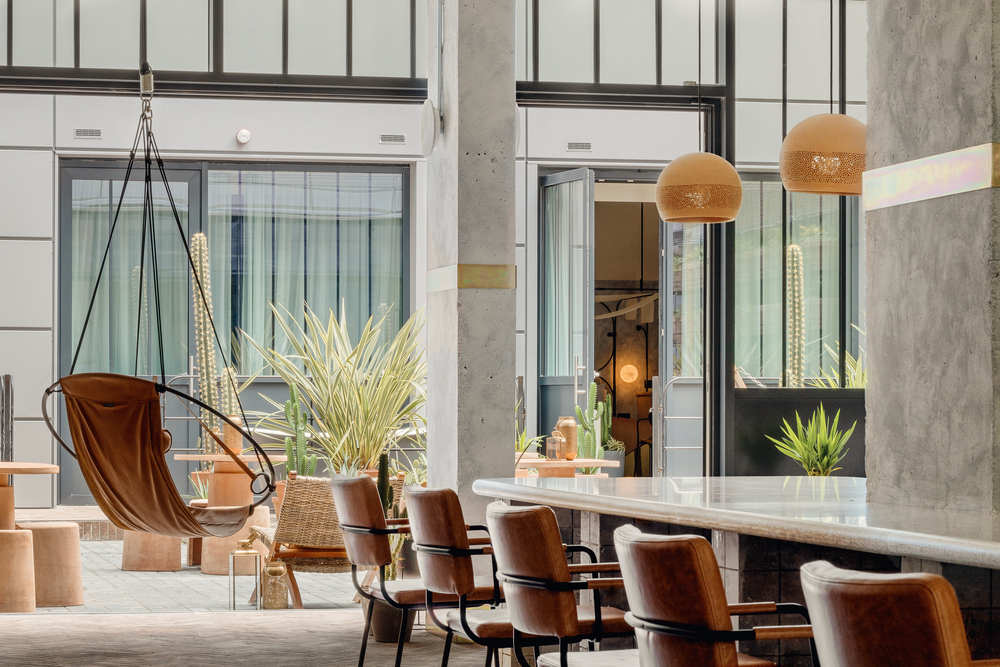 What is your earliest memory of design having an impact on you?
Na Li: I travelled a lot in Asia with my parents when I was young. Travelling to different places with very different sceneries and landscapes has always inspired me. When I moved from China to the UK, and continued to journey between the UK and different European countries, the complicity and layers in architecture really had a big impact on me, which gave me a strong commitment and desire to become a designer.
Alex Holloway: I was raised Catholic, so decoration and ornament has always been a part of my world. We just designed a showroom which was a new format for us and I thought on a couple of occasions that Churches are a bit like a historical example of a showroom, but for god and saints.
Where did you study design and what did you specialise in?
Na Li: I studied Architecture at The Bartlett for my Degree and Masters. I was also educated and qualified as an Architect from my Part 3 courses at Westminster University. The Bartlett definitely trained me in terms of design and presentation skills, problem solving, as well as dealing with clients – I think in a way my mindset was to see my tutors as clients – learning how to understand the brief they set, communicating my thoughts to them, taking on their comments and feedback whilst enjoying and exploring what I was really interested in and enjoyed.  The unit I was in during my Masters had a focus on history and politics – although I didn't necessarily specialise in those areas, it provided me an opportunity to research and read around the topics. As an outcome, I developed a series of ink pen drawings presenting my design – two of them were exhibited in the Summer Exhibition at the Royal Academy.
Alex Holloway: I studied at The Bartlett and then the RCA, both in London. When we went to The Bartlett it was a tough conservatoire education – think the film Whiplash but for designing buildings. That's where I learnt the tools to express thoughts and ideas visually (and quickly!) – the speed here was important as you were marked on the quantity as much as quality, but then the RCA gave me more breathing room to think about the designer I wanted to be and that's where I honed in on my aesthetic influences and developed a deeper capacity for thinking critically about the world around me.  RCA taught you more about systems politics around architecture, and by osmosis you were understanding more about how to move within the real world once you left the educational bubble. Both schools allowed me to develop different flow techniques that have served me well in practice.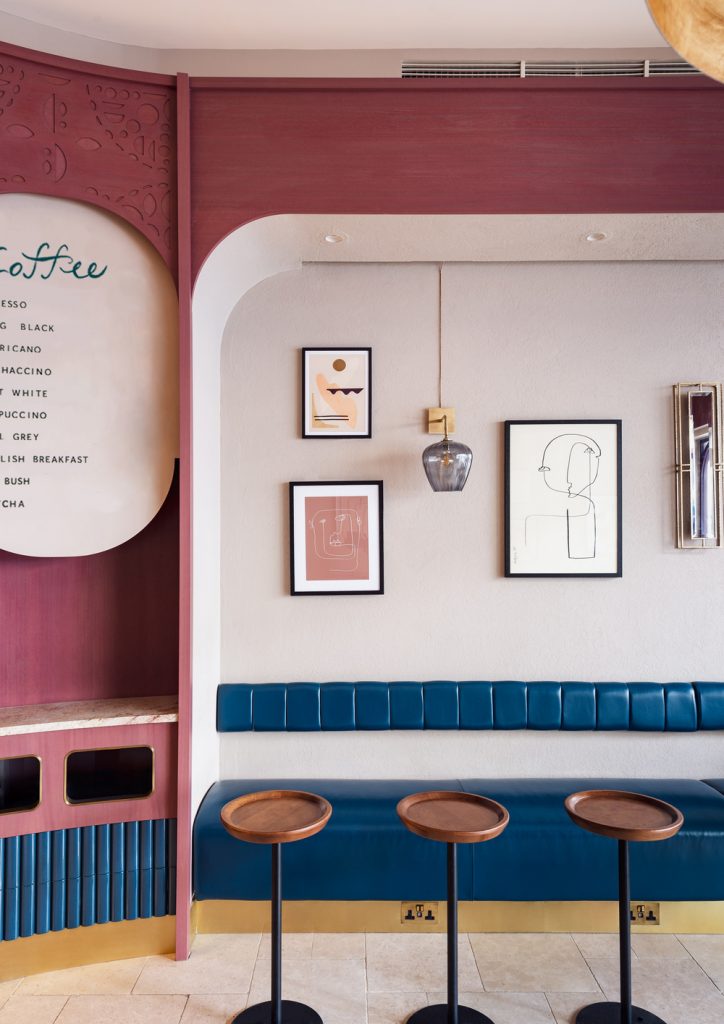 What kind of designer did you aspire to be and who are your inspirations?
Na Li:  I am often inspired by my fellow designers or people around me, not necessarily big-name designers. Alex often surprises me when he talks about random ideas – for example, he spoke about how a local kebab shop intrigued him; how the stainless material could be used in a different interior setting. He then really did use it and made his own kitchen out of it.
Alex Holloway: It's hard to pin this down to one. In terms of spirit, I think a lot about Will Alsop's approach – his style is very 'of-the-90s' and doesn't translate that well now, but he was a fun architect who designed humorous work without it being patronising. I view his work as a metaphorical two-fingers to the rest of the profession who are often too obsessed with minimalist reduction, and having everything line up. Above all, he would be good at a dinner party.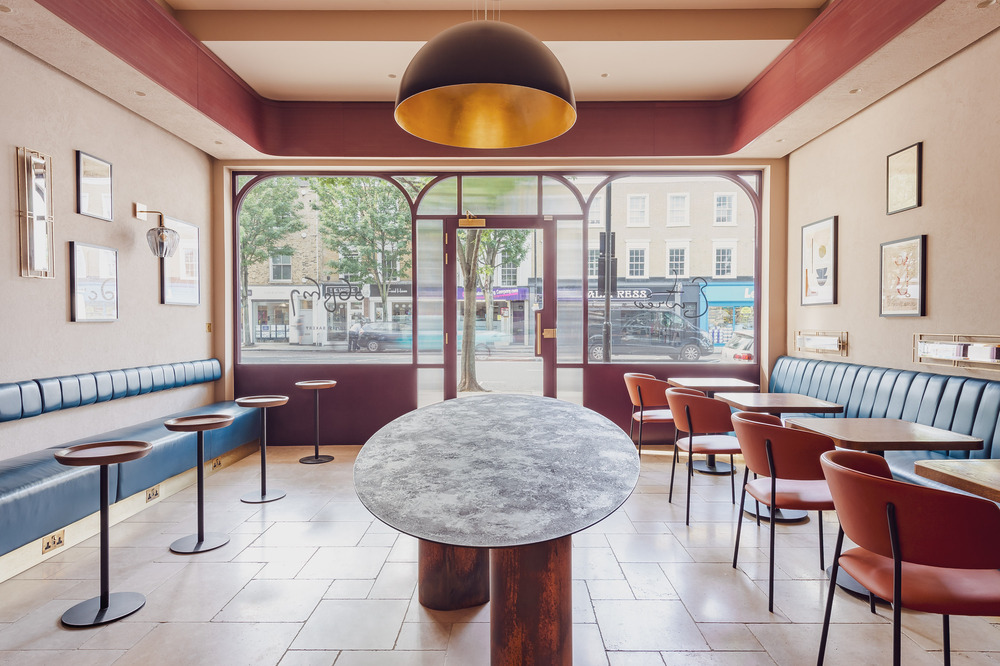 What was your first professional design commission?
Alex Holloway: Our first project was an extension to a residential cottage. It was partially buried in a hillside and clad in a solid colourful mix of purple, blue and gold slate from a local quarry, which we cut into the same height and depth as traditional bricks. The site is on a dramatic cliff that overlooks the sea in Pembrokeshire in South Wales.
What has been your biggest design commission to date?
Alex Holloway: Since 2019 we have been designing the interiors for a 280-bedroom new-build hotel in Canary Wharf, where the rooms are being made and finished as modular off-site prefab boxes. We think it's going to be the first up-scale hotel built in this method in the UK. It's much less wasteful than a traditional building site as the interiors are produced under the control of a factory setting.
How would you describe Holloway Li as a studio?
Alex Holloway: We are a team of Interior Architects who combine design and Creative Strategy in our work. We love to explore the conflict of old and new – the dynamism of combining historicism and digital processes to produce new decorative forms. We want our space to be theatrical and delight visitors. Our projects are driven by an underlying narrative, we innovate with materials, and we aren't afraid of colour.
What are the key characteristics you look for when bringing new talent into your studio?
Na Li: We have a small team, so everyone will be contributing in the running of all aspects of their projects– so a demonstration of creativity and technical skill in abundantly equal measures is essential. Then we are looking for a bit of individual magic on top – some element of offbeat idiosyncrasy that we don't have elsewhere on the team to encourage complexity and contradiction in our output.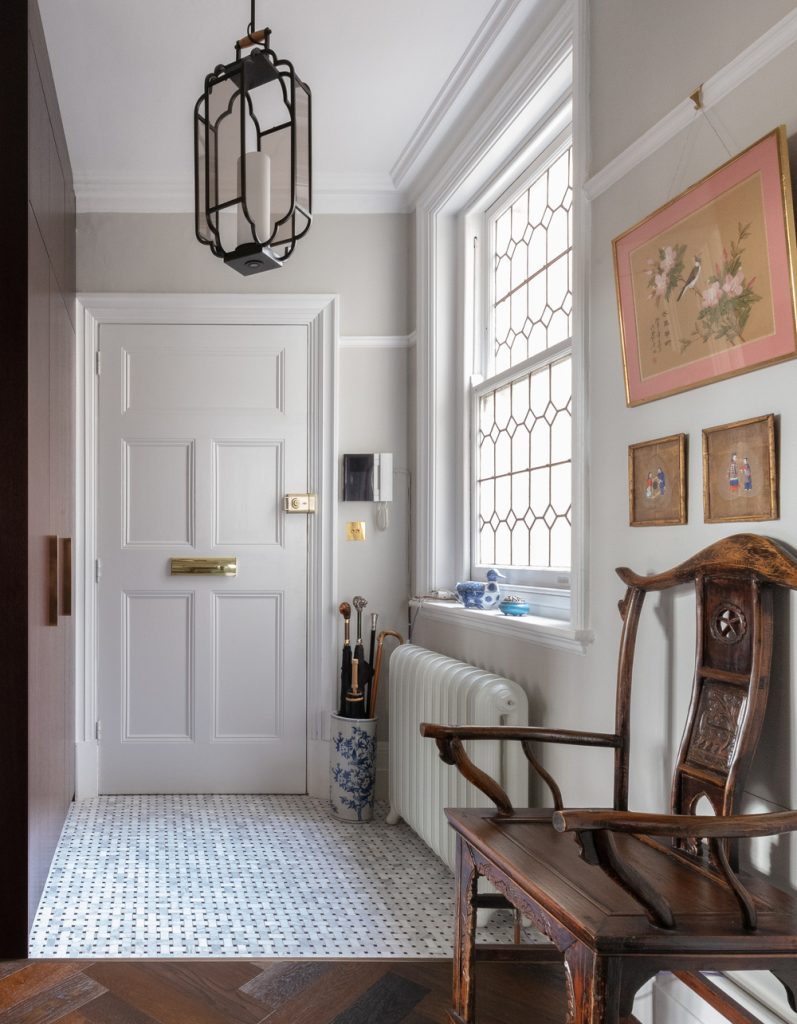 Where is the majority of your work based? And how has travel helped to shape and influence your ideas on design?
Na Li:  The majority of our work to date has been in London and our portfolio of projects in the pipeline includes projects on site in London, Munich, and Beijing. Recent completed projects include an apart-hotel in Bermondsey, Georgian Bakery in Notting Hill and new experiential showroom space in Clerkenwell for bathroom brand Coalbrook.
Alex Holloway: While travel and our own experiences in different cities has helped form our design vernacular, we are inspired more by art, film, and notions of shared and lived experience. Working in hospitality design is about being a natural-host – putting yourself in the shoes of the patron and making a space – above all else – fun.  We also set ourselves a target for innovation at the beginning of each project, that can either be the focus of the design or a sideline investigation, which acts as a learning platform the studio can build upon and take into other areas of our practice.
What do you think should be a key focus for designers moving forward in 2022 and beyond?
Na Li: After COP26, the need to upgrade the current building stock to meet 2050 net zero targets is now baked into law with no clear model as to how this can be achieved in a profitable way, this requires innovation and technology-led solutions. This is beginning to start as investment portfolios realise net zero has to be baked into new real estate projects if they are to maintain value over the medium term.
Alex Holloway: Sustainability. This question needs tackling in a way that it is currently not being. The elephant in the room for our industry is clear – designing new buildings is inherently bad because development is so carbon heavy. The whole industry needs to pivot to refurb and reuse, and carbon heavy forms of building need to be phased out. Designers have to push from the bottom up and challenge their clients, as well as demonstrating how sustainable practice can be achieved in cost-neutral ways.
If you hadn't become an interior designer what would you be doing?
Na Li:  I'd be an entrepreneur – building a business around waste probably!
Alex Holloway: Probably a joiner or carpenter.