Rob Lessmann is the Managing Director and Founder of luxury interior design studio, Design'd Living.
Founded in 2015, Design'd Living offers contemporary interior design and consultancy, inspired by modern living.
Design'd Living founder Rob Lessmann comes from a strong design background and has a meticulous eye for detail. After completing a business degree, Rob's entrepreneurial flare began as he completed house renovations and built-up enough revenue to support him in his passion for interiors, design, branding and property.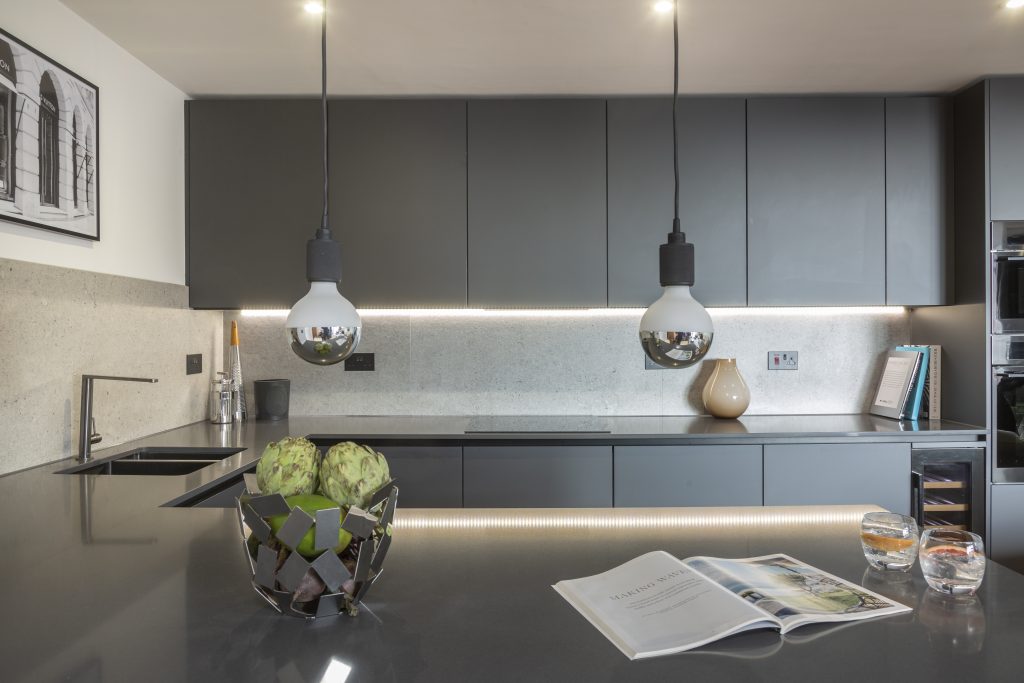 Rob has a passion for Italian design and furnishings, which can be seen in his portfolio of work and works with leading suppliers throughout Italy as well as creating beautiful bespoke pieces.
Here, Rob discusses his passion for design and the importance of a positive attitude.
What is your earliest memory of design having an impact on you?
My earliest memory of design having an impact on my life was as a child when I started travelling with my mum to international locations on my school holidays, I would always love seeing how the hotel rooms were designed; what the flow of the room was, how storage and bespoke furniture was planned, you always noticed business and leisure resorts having different ways of laying the rooms out which would always fascinate me. This has greatly influenced how I deliver my projects to this day.
What kind of designer did you aspire to be and who are your inspirations?
Clients want us to deliver their vision. I want to be known for being effective, practical and a good listener. I am greatly influenced by product design and branding; each project is my client's personal brand, the space must depict who they are and how they wish to live and work.  I am fortunate to travel extensively, and something always impacts me – whether it be street art or a masterpiece in a gallery.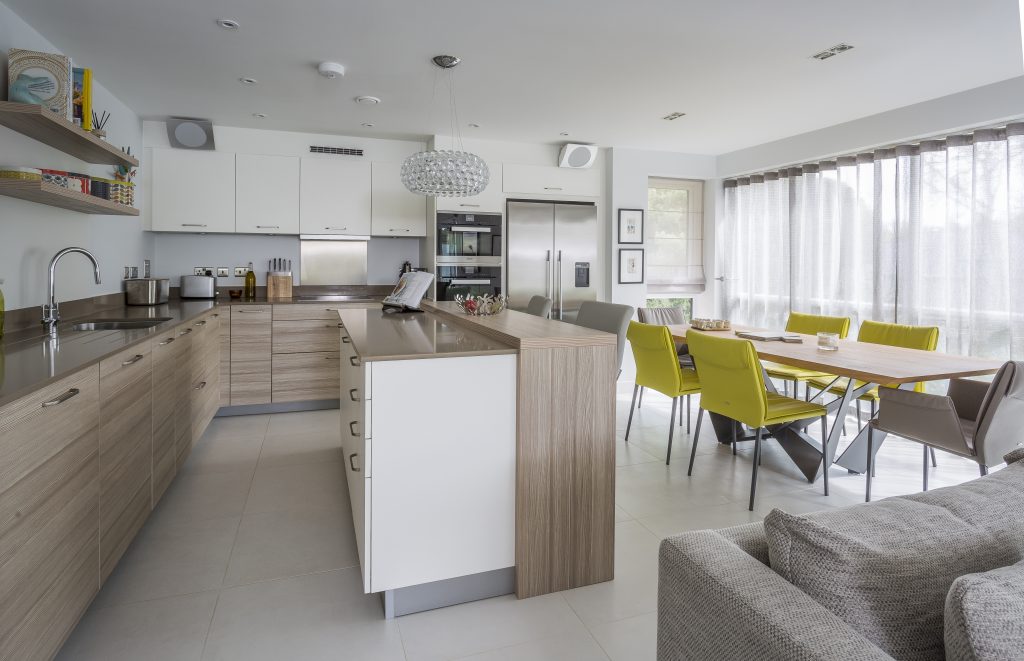 What was your first professional design commission?
My first professional commission was a project in the heart of the New Forest, the client looked wanted to refurbish a stunning apartment that was originally part of a big Manor House, they wanted a rapid return and needed to put it on the market quickly. This project had some stunning original features, big sash windows and high ceilings, with stunning details. We worked closely with trades to restore many of these original features. The space was practical and was also designed as a holiday home in mind in this much sought-after area.
What has been your biggest design commission to date? 
We are completing on a build in Cheshire, I have been very closely involved with the architect and site team.  The client had a clear vision and wanted to see a return on their investment, should they choose to sell. I have developed my own properties for investment and particularly liked working so closely with all the trades to deliver what I know is a project the client will love to live in.  We experienced many challenges along the way due to Covid and supplies increasing in price.  We actively renegotiated packages and found solutions for the client to minimise the stress to them.
How would you describe Design'd Living as a studio? 
I always wanted to embrace the next generation; I am only 30 but am lucky enough to have had some great mentors along the way.  I work with likeminded people and particularly focus on creating a positive community.  We work in an environment fraught with challenges, no client wants to hear about the problems, they want solutions.  Sometimes we have to say no, but it is all about how you say no and what you can offer instead.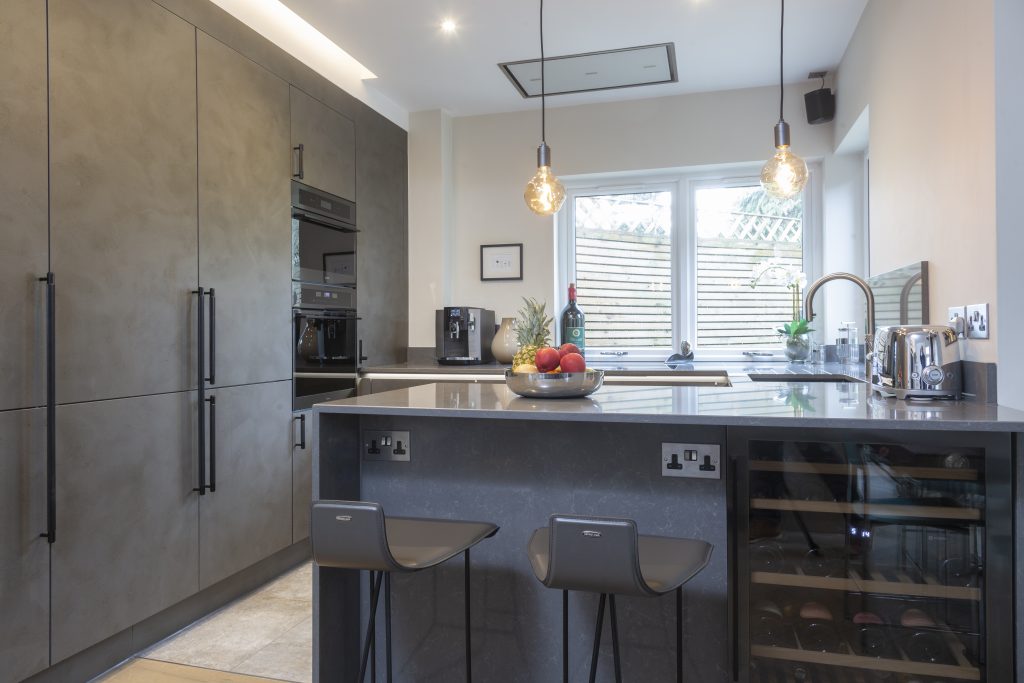 What are the key characteristics you look for when bringing new talent into your studio?
POSITIVITY and a desire to achieve.  I cannot emphasise enough the importance of being positive and being goal orientated.  This is a highly competitive marketplace, and we need to always be thinking of new ways to connect with our clients.  Without them we are nothing, therefore being on top of our game 365 days a year is critical, every day is a school day for me.  Always eager to learn.
Where is the majority of your work based? And how has travel helped to shape and influence your ideas on design?
We are fortunate to have clients that work and live all over the world so currently we are working on projects in London, Cheshire and the UAE.  Travel is something I love and can never resist a chance to experience something new.  Travel opens our minds to different cultures, working in Dubai has been a wonderfully positive experience as we exchange information and find synergies in our working styles.
What do you think should be a key focus for designers moving forward in 2022 and beyond?
As an industry we need to be more sustainable, I touched on this earlier.  I also think we need to embrace local craftspeople wherever possible, if we don't the wonderful makers we have will die, taking their skills and knowledge with them.  My clients like nothing more than visiting a factory with me to see their project being made, bespoke cabinetry is exceptional in the UK and we have some truly wonderful makers.  Working in the UAE has also given me a tremendous insight to their abilities, whilst very different, there are some beautiful artisan products that I am keen to support.
If you hadn't become an interior designer what would you be doing?
I have always been creative and before my journey as an interior designer I was in advertising which I loved as an industry… but I always had one eye on the property market. There is nothing more satisfying than seeing a space transform into something new and seeing spaces enjoyed by the end user.  Suffice to say I really do feel I am doing a job I love; my clients rely heavily on my input and I take my responsibility to them very seriously.
www.designdliving.co.uk  | IG: @designdliving