Whilst sustainability has been a huge focus for the industry, with consumers now more eco-conscious than ever before, it is set to play an even greater role in the hospitality sector when it comes to supporting guests' wellbeing.
For expert British bed maker, Hypnos Contract Beds, sustainability is at the heart of everything they do, whether it be via sustainably designing and making stylish beds and mattresses or providing guests with the peace of mind to sleep well knowing that every touchpoint of its design process helps to ensure the wellbeing of the planet.
It's this approach that sits behind the brand's new Hospitality Origins Collection, which represents a new era of sustainable sleep solutions for the sector, providing hoteliers with a truly eco-conscious bed for their guests.
Offering absolute comfort with integrity, and playing on the concept of biophilic design, the collection is ethically designed using natural, sustainable materials, to support hoteliers and the hospitality industry in their efforts to create a greener future for travel without having to compromise on style, quality or comfort.
The Hospitality Origins Collection comprises a choice of luxury, durable mattresses, all of which are all fully recyclable, meaning that they will never end up in landfill. The mattresses also feature a comprehensive choice of sustainable fibres with unparalleled traceability credentials, including ethical cotton sourced through the Better Cotton Initiative and 100% British wool from Red Tractor assured farms.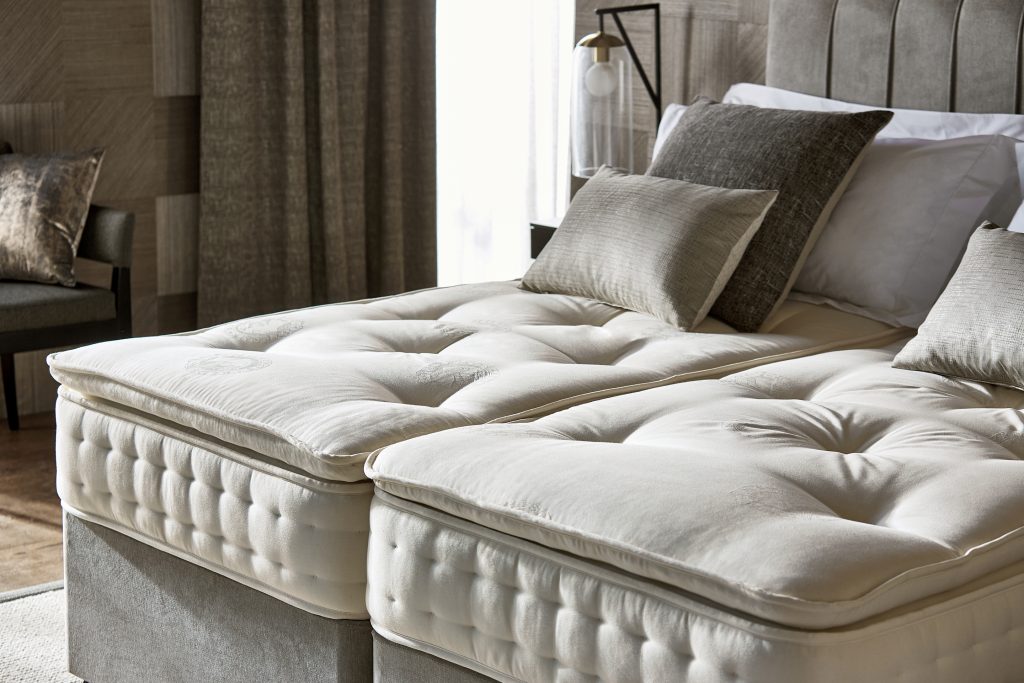 The latest addition to the collection, the Woolsleepers Pillow Top mattress, offers supreme comfort thanks to its luxurious and comfortable built-in pillow top layer. It also features ethically sourced materials of the highest quality, including natural, unbleached cotton, as well as 1,000 ReActivePro™ pocket springs which evenly distribute weight across the expanse of the bed, providing optimum support.
The Woolsleepers Elite presents a hand-finished pocket sprung mattress, that incorporates 11 layers of sustainable comfort. Upholstered in beautiful unbleached, naturally fire-retardant woven cotton and viscose ticking, the mattress also benefits from 1,400 ReActivPro™ pocket springs and 3,000 Adaptiv™ springs which are designed to evenly distribute weight across the expanse of the bed, flexing to individual body shapes for optimum support and personalised comfort. Each Woolsleepers Elite mattress is made using up to 16.3kg of 100% British Wool, which equates to over eight quality fleeces.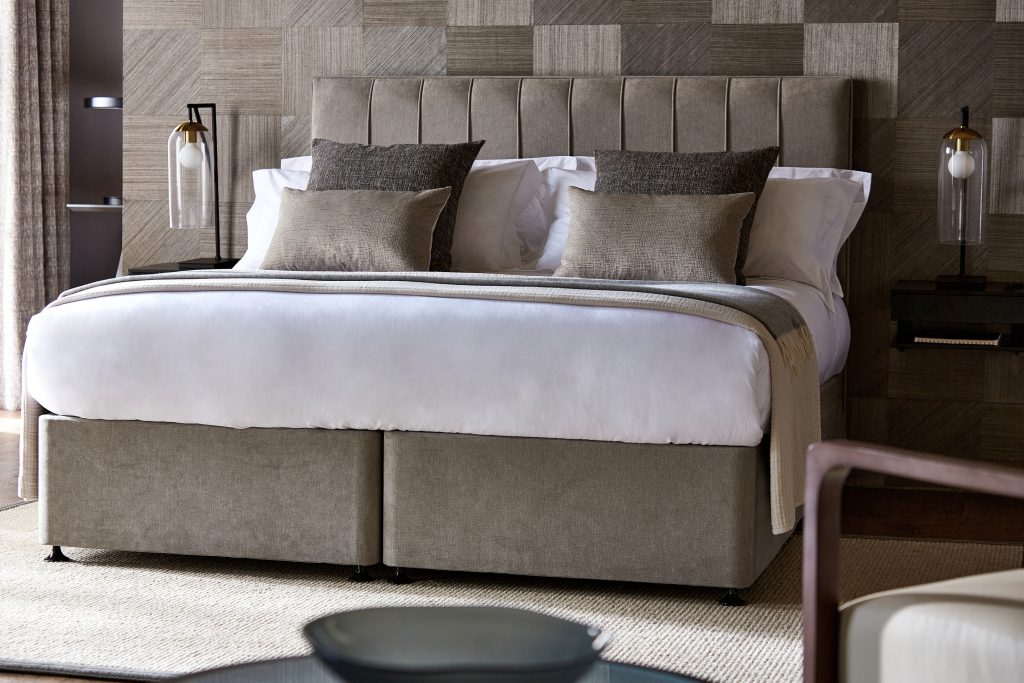 In addition to sumptuous mattresses, and stylish, practical bed bases, Hypnos also offers a wide range of chic headboards, which create a real focal point in any guest room, allowing designers to add colour, texture and interest to the space. Each luxury mattress can also be paired with Hypnos' range of headboards and bed bases, to create a bespoke look.
With a wide choice of fabrics available to pair with these items, from neutral shades through to deep, rich hues, The Origins Collection works for any room design.
Epitomizing Hypnos' commitment to using natural materials the Hospitality Origins Collection is an ideal choice for those looking to offer customers the more sustainable experiences they desire.
To find out more about Hypnos' sustainable credentials and its exciting new collection, visit  www.hypnoscontractbeds.com