London based designer Linda Boronkay has collaborated with Mac Design Studio in Sydney to design a new luxury hotel in the NSW Southern Highlands.
The award-winning designer and former DesignDirector of Soho House, Linda Boronkay collaborated with interior architect Alan McMahon to transform an 1892 guesthouse, to suit a clientèle accustomed to the comforts, conviviality, and nuances of world-class boutique accommodation.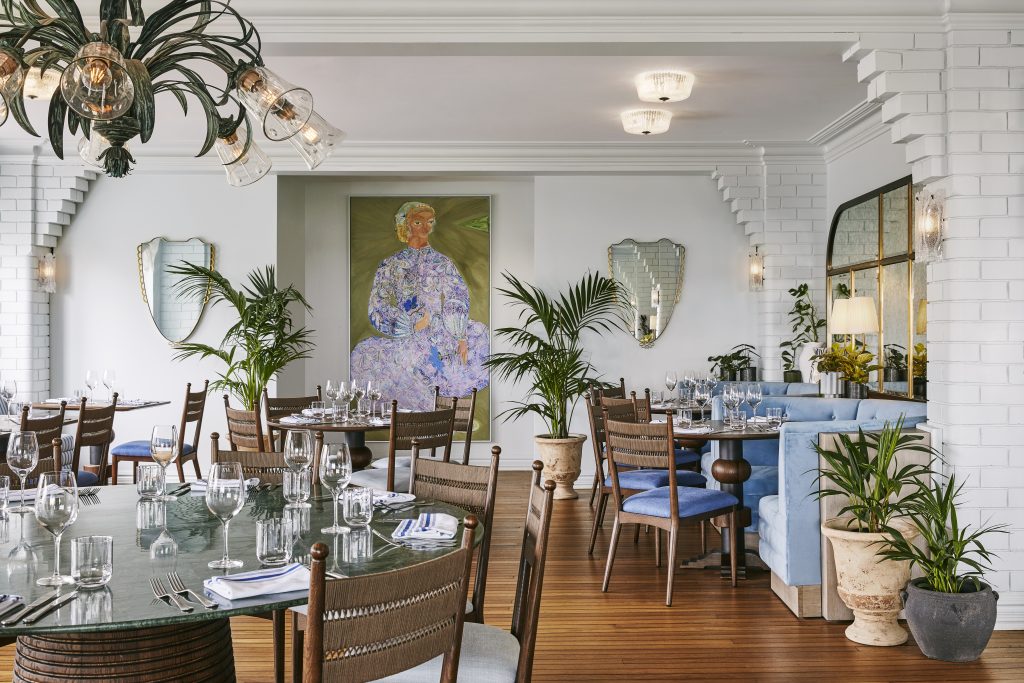 Osborn House is set to become the retreat of choice to soak up five-star country elegance in a glorious forest setting. With a design approach that balances emotional impact and aesthetics, focusing on guest optimal comfort and stylish interiors.
The boutique hotel, which opened in February, features 15 super luxury suites and seven newly constructed free-standing cabins, each with a fireplace and balcony bathtub. The retreat is situated in established gardens above the quaint village of Bundanoon, with spectacular views to neighbouring Morton National Park.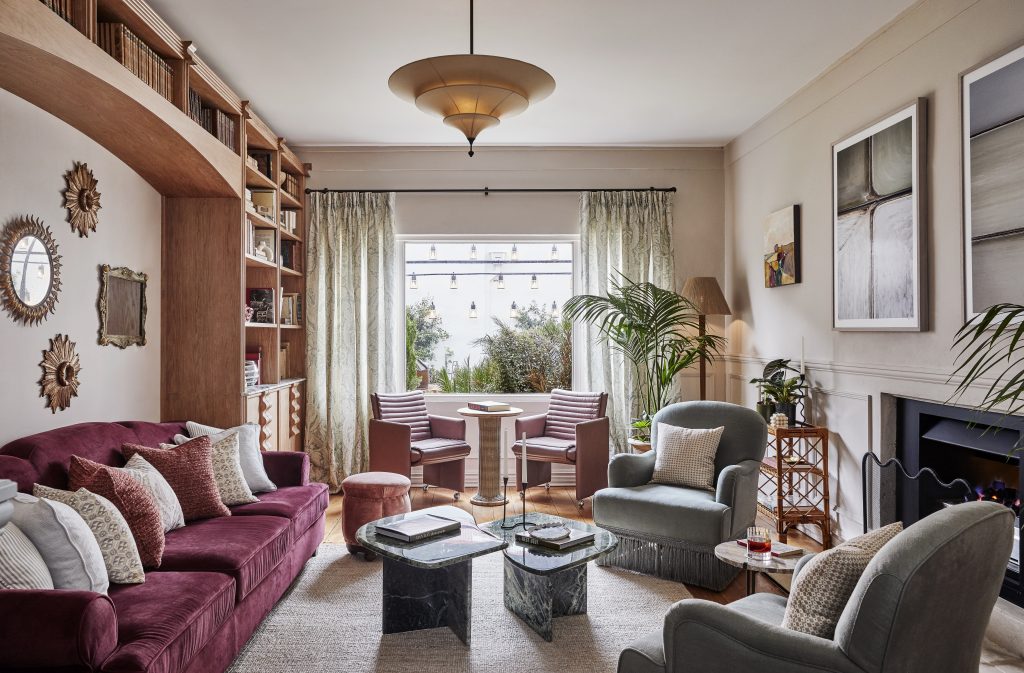 By no means did Boronkay and McMahon want to create a replica, but rather an important nod to the past, with the interiors being an eccentric interpretation of this. Boronkay and McMahon sought to create a space that would offer guests a long-lasting experience.
"Just like a certain song or fragrance can have an incredible emotional impact on us, we believe design has the same power to evoke positive memories and feeling," says Linda. "The combination of reclaimed materials paired with rich and tactile fabrics, curated objects from around Europe and personal touches in the different spaces will make you feel like you are being embraced by an interesting individual."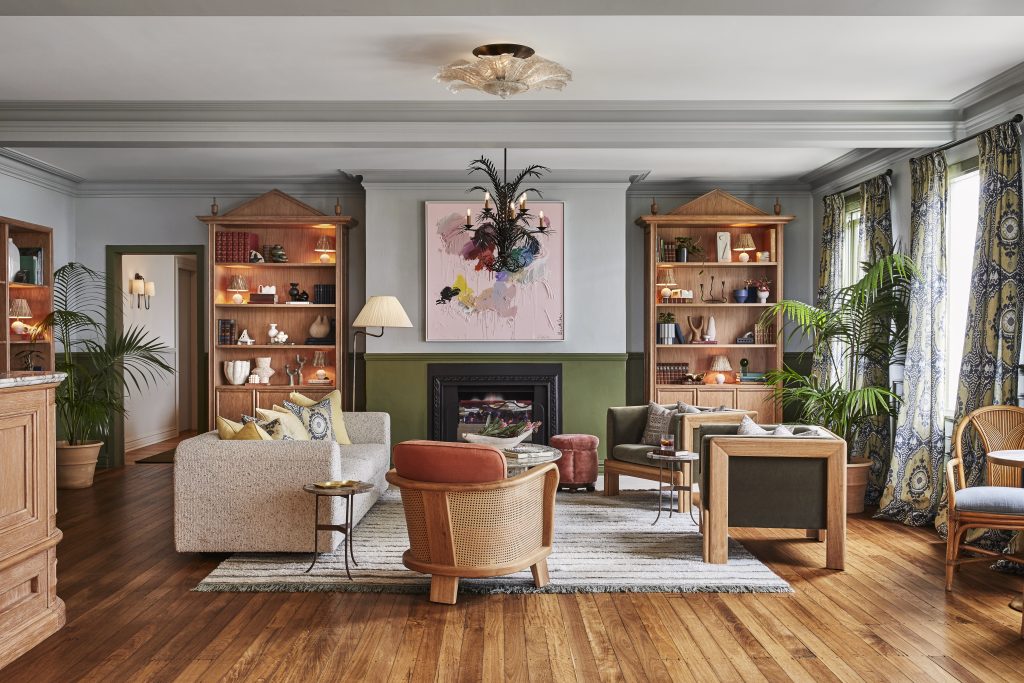 One of the greatest attributes of Osborn House is the sheer diversity of the suites and accommodation. You could return to the hotel on multiple occasions and enjoy an entirely different experience by staying in a different suite. Both Linda and Alan wanted to stay true to the original architecture of Osborn House, to reinstate something that was authentic.
"Each space in the main house feels so unique, it's quite inspiring. There was a fine balance of what to keep and what to add, ensuring we were stripping back the original building only to where it was absolutely necessary."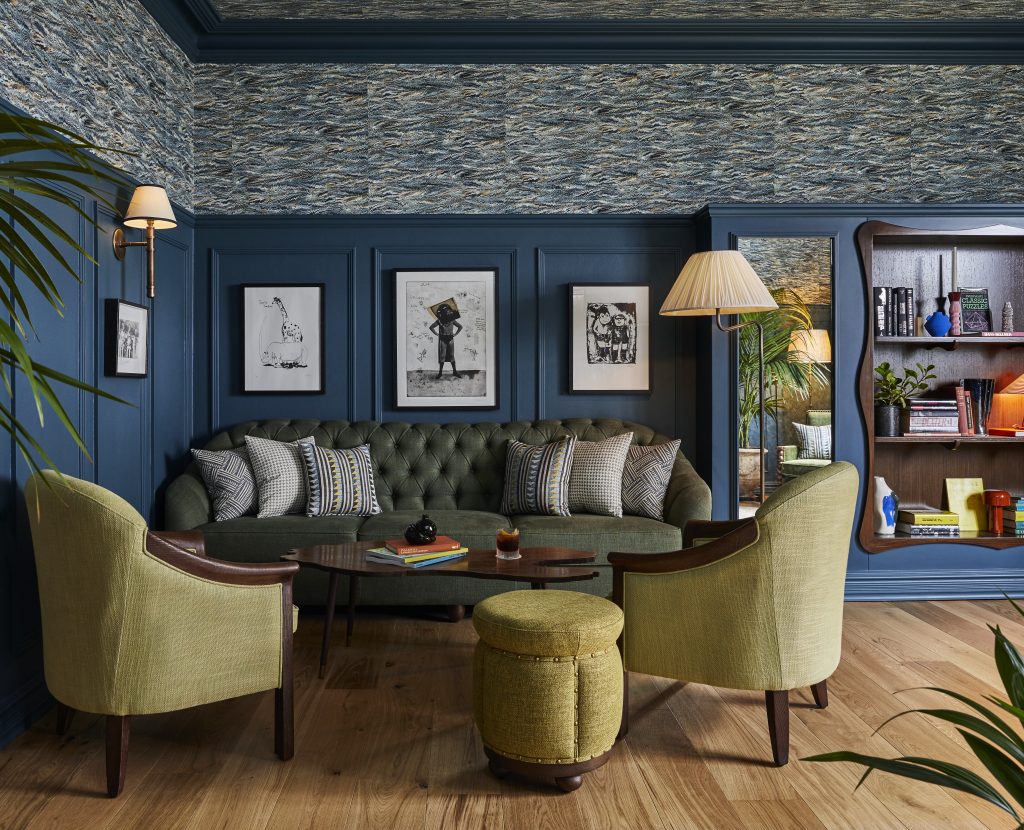 Osborn House is situated two hours from both Sydney and Canberra, the property has hosted holidaymakers since the 1890s, welcoming guests off the steam train when the picturesque railway village of Bundanoon first became a popular holiday destination.
The wellness facilities acknowledged the property's former life as a health retreat with a 25m lap pool, a state-of-the-art spa with four treatment rooms, sauna, steam room, cool plunge, and gym. Osborn House aims to build on the rich legacy of leisure, tapping into its affluent and quirky history and the privacy of hilltop location to create instant escapism for guests.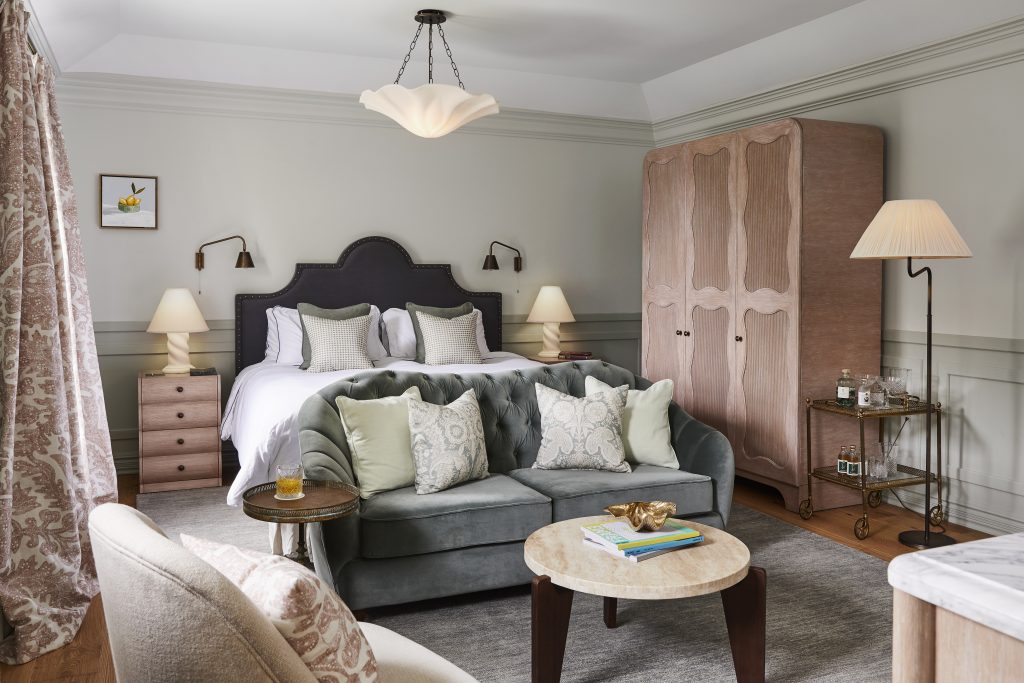 "What we have achieved is a relaxed environment that feels more like a home away from home, than a hotel stay. The space really emulates a countryside, guesthouse escape", says Linda. "There is an undeniable sense of escapism as soon as you visit this slice of paradise in the Southern Highlands. It is this visceral feeling which became the starting point of our journey in bringing Osborn House to life."
"One of the successes of this job is that we got to inform every aspect of this project from day one. The level of detail and intimacy when it came to what we could contribute to, everything from the lighting right down to cutlery and pool towels- it's really a rare opportunity and a once in a lifetime experience,"  adds Linda's collaborator, interior architect Alan McMahon.
All suites enjoy glorious garden and forest outlooks. There are multiple premium dining and drinking experiences, including an outdoor terrace restaurant, a formal dining room, and a bar lounge. A soon-to-open cooking school and market garden will be located in the grounds.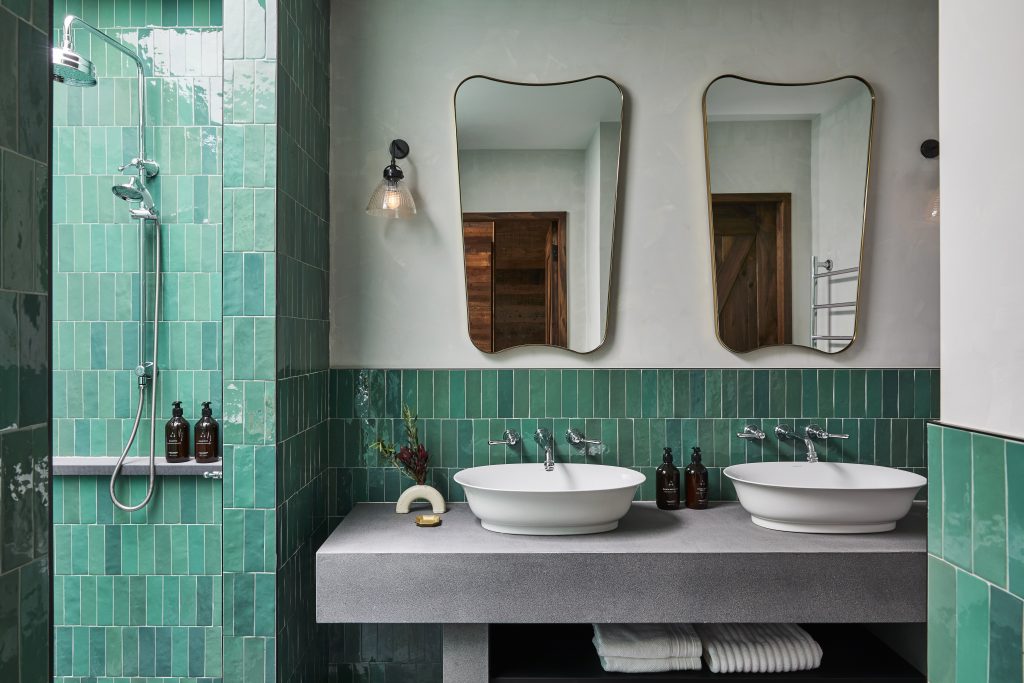 Photography by Alan Jensen