Charu Gandhi, Founder and Director, Elicyon, tells Rebekah Killigrew about designing luxury interiors with an architectural eye.
Charu Gandhi brings a unique architectural perspective to luxury interiors studio Elicyon, which she founded in 2014. As a RIBA and ARB qualified architect, Charu's rigorous design experience enables her to elevate interior projects with a distinctive flair.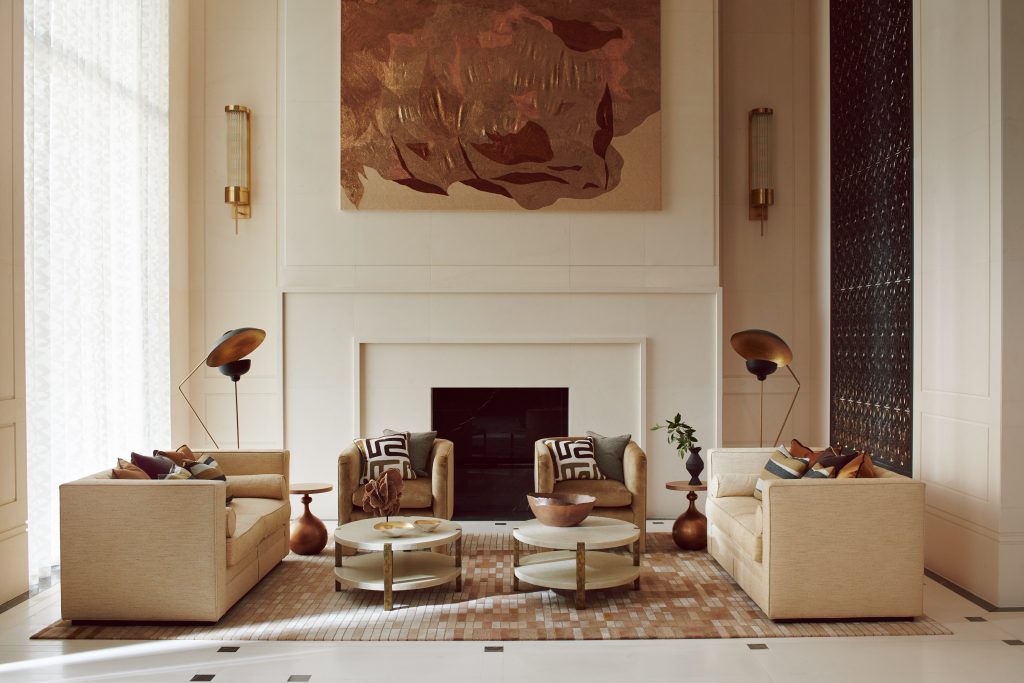 Having previously worked for Allies & Morrison Architects, Charu fell in love with interior design whilst working at luxury property design and development company Candy London (formerly Candy & Candy). After her first commission (a refurbishment project at One Hyde Park in London) and positive feedback from clients, Charu was spurred on to set up Elicyon. "Within six weeks, I had somehow pulled together a small but mighty team and set to work," she recalls. "I really saw Elicyon as a chance to combine the rigours of my architectural training with a strong creative flair and passion for design and craft."
Here, Charu discusses where her creativity comes from, how her architectural experience influences her work, and the studio's journey-based approach to design.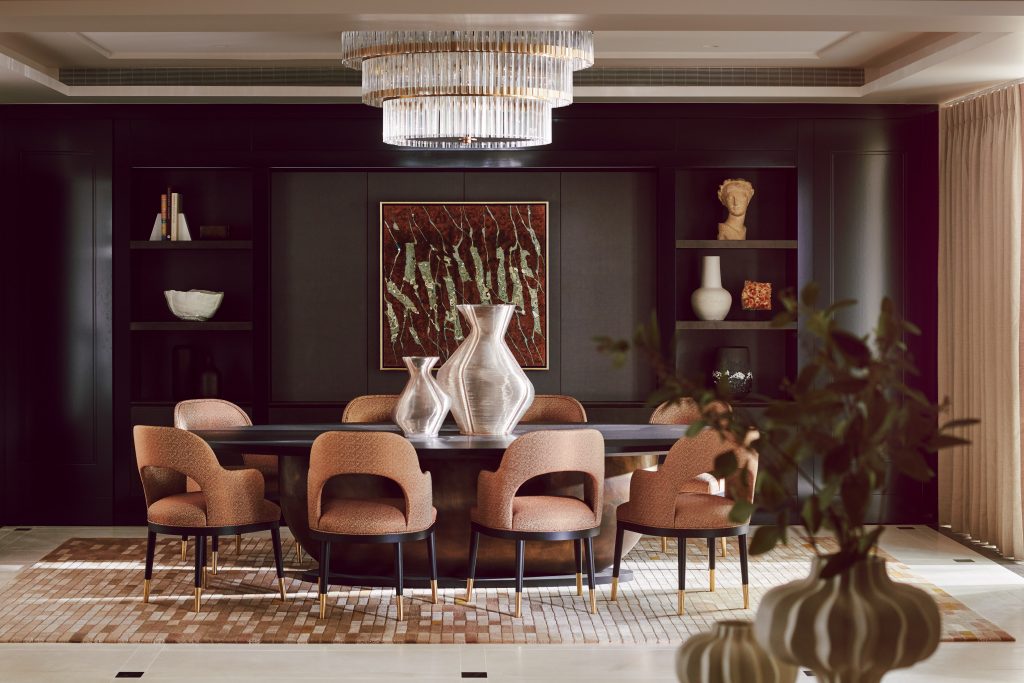 What is your earliest memory of design having an impact on you?
My mother is a creative inspiration and very committed to craft, particularly Indian craft. I grew up in a home full of indigenous craft, classical music and being encouraged to go to everything from the Craft Fair to join my parents when they hosted classical music gatherings in our home.
When I was a child in India, my parents decided to build us a new home and worked with architect Sujata Kohli. I would watch Sujata walking around onsite, instructing construction teams, and implementing her vision and I was very enamoured by her. For me, she combined a scientific, analytical mind with creativity, and this became my goal for my future career.
Sujata is actually still my mentor and someone I greatly admire. She encouraged me to attend the Architectural Association in London, which was the beginning of my training and career, so she has played a big part in my life.
My mother's passion for craft has culminated in her becoming an accomplished silversmith and she and I continue to share our love of design and craft.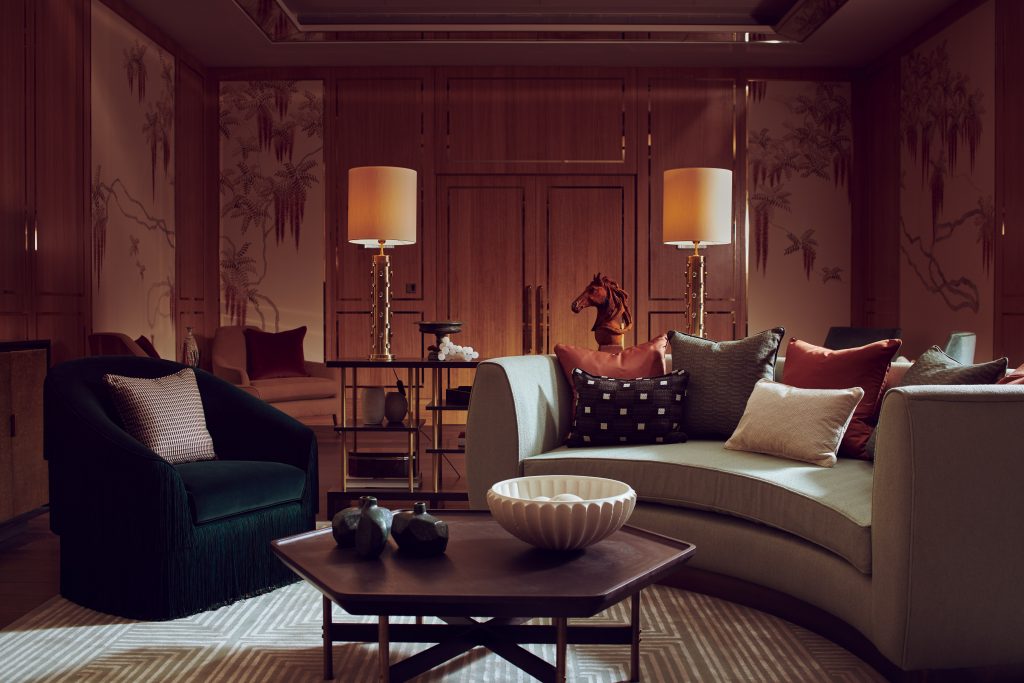 Where did you study design and what did you specialise in?
I trained as an architect at the Architectural Association in London, which led to seven years of formal training. I went on to work at Allies & Morrison Architects in 2006, working with luxury residential clients, as well as contributing to largescale projects like the Doha National Library and the London Olympics Masterplan.
Whilst the allure of architecture was certainly all-consuming during my training, in practice I missed the finer detail of how people live in the vocational application.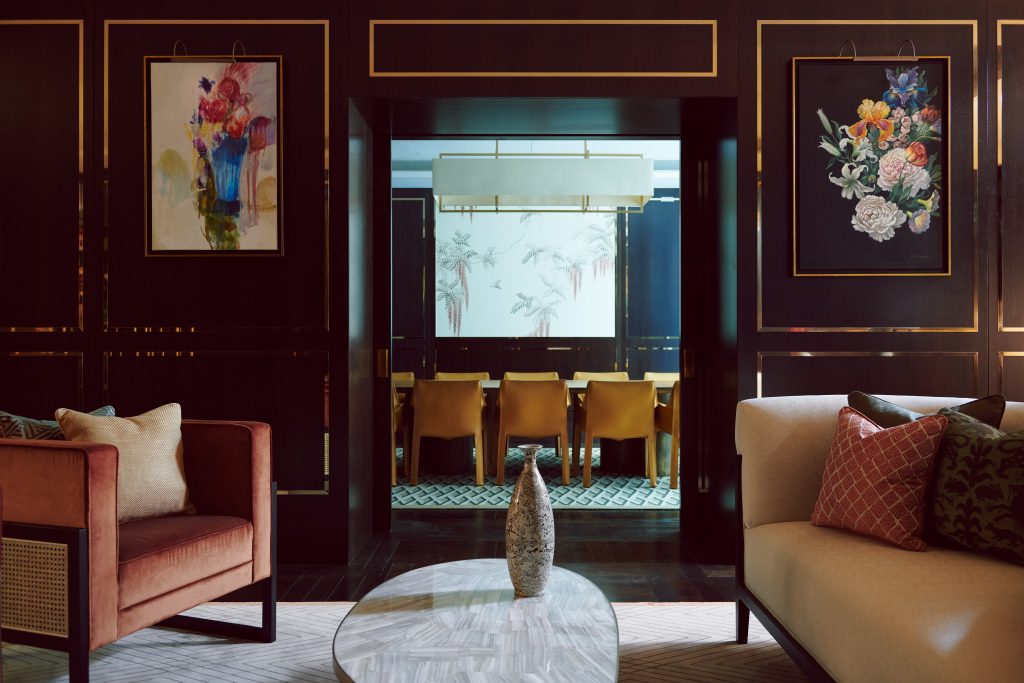 What kind of designer did you aspire to be and who are your inspirations?
Given my training as an architect, I look at all our projects with an architectural and spatial eye and am just as focused on the internal layouts and flow of the spaces we create, as I am on the decorative furnishings and finishes.
As interior designers, I would say that we are no longer just visual artists. We are also curators of sensory and emotional experiences. Our clients are asking for spaces to have a deeper meaning based on memories, heritage and history. Instead of approaching our schemes from the perspective of look or style, at Elicyon we start with the narrative. Through storytelling, we can take our clients on a journey which gives the design context and meaning within its surrounding.
A lot of my inspiration comes from within the studio. We are a very creative, diverse mix of designers and architects from all over the world and often share inspirational images of textures, artwork, details and rooms with each other. We have a very open and robust discourse within the design process, where everything is challenged and questioned – this is a huge source of inspiration.
The craftsmen and artisans that we work with – some of the world's leading glass makers, crystal makers and innovative producers of plasterwork, finishes and furniture – are also one of my main sources inspiration. Understanding how something is put together, the process it undertakes, the precision of the craftsmanship, lights a creative fire for me.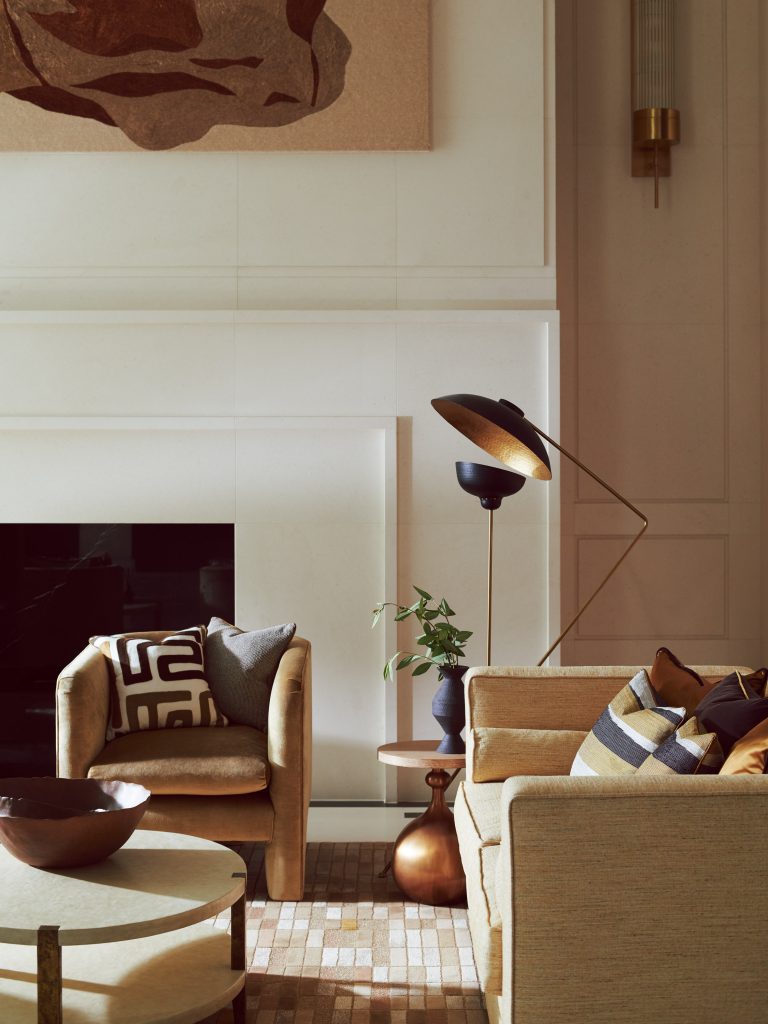 What has been your biggest design commission to date?
All of our projects are significant to me, irrespective of scale or budget, but one of the most exciting and extensive schemes we have worked on in recent years is Chelsea Barracks in London's Belgravia.
We were commissioned to work on a number of key spaces within the landmark development: the first show apartments, the communal spaces within the 8 Whistler Square building and the outstanding amenities within The Garrison Club. The brief was to celebrate the vision, architecture and spaces of the development.
The show apartment featured delicate military details, inspired by infantry uniforms and artillery, which we wove into the design to honour the heritage of the former barracks. Set against an ivory base, we worked with a colour palette of various shades of blue – from pale midnight to shades inspired by the Chelsea Pensioners' navy undress uniform. Accents of gold were further entwined throughout the otherwise crisp and cool interiors to create a relaxed but opulent feel.
Located on the 5th floor of 8 Whistler Square, which sits on Chelsea Bridge Road, the local area also played into our design of the residence. Blackened bronze accents add an unexpected industrial twist to the space, complemented by bespoke joinery with intricate rivet detailing inspired by the nearby Chelsea Bridge.
Our designs of the communal spaces at Chelsea Barracks were again inspired heavily by the history of the site and its links to two key materials – chalk and clay. Throughout the space, we chose a neutral palette with natural and luxurious textures featuring sandy tones and eclectic ceramics. The artwork and accessories have a strong reference to craft, inspired by the annual Collect show, held until recently in the nearby Duke of York Square. We layered sculptural artwork, including pieces made from recycled plastic, on a crisp and tactile material palette – these bold statement pieces complement the calm and sophisticated colours found throughout the space.
The end result are characterful spaces, with a strong impact but harmonious within their setting.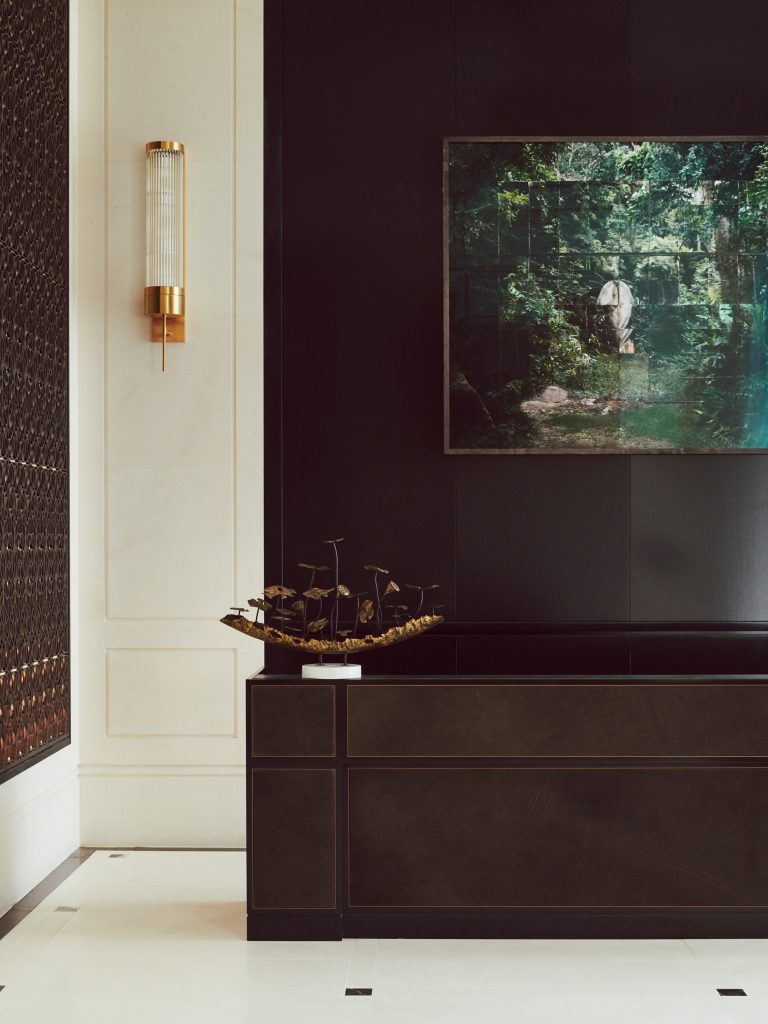 How would you describe Elicyon and its community of designers?
Stylish, bold, carefully curated and considered.
Our work is inspired by the story of the property, and the people that occupy it. We aim to create 'exquisite interior couture', something that really speaks to the clients' dreams and aspirations for their home and that evokes a very particular feeling that is appropriate to the space.
To be a good designer serving the clientele that we work with, you need to have an innate interest in people and the way in which they live or aspire to live within their home. I have been blessed to work with clients from every continent and have learnt to combine my knowledge and understanding of various cultural needs with a client's individuality and their own specific desires and tastes. I find the process of working with individuals and characters to bring out their individual expression – be it through private collections, hobbies, ways of living – one of the most delightful aspects of my work and a cornerstone of my design philosophy.
Our process as a team is very much journey-based, and it's one we are constantly refining based on the client brief and the overall concept. We want each client to fall in love with design, with craft and to have a sense of self-actualisation.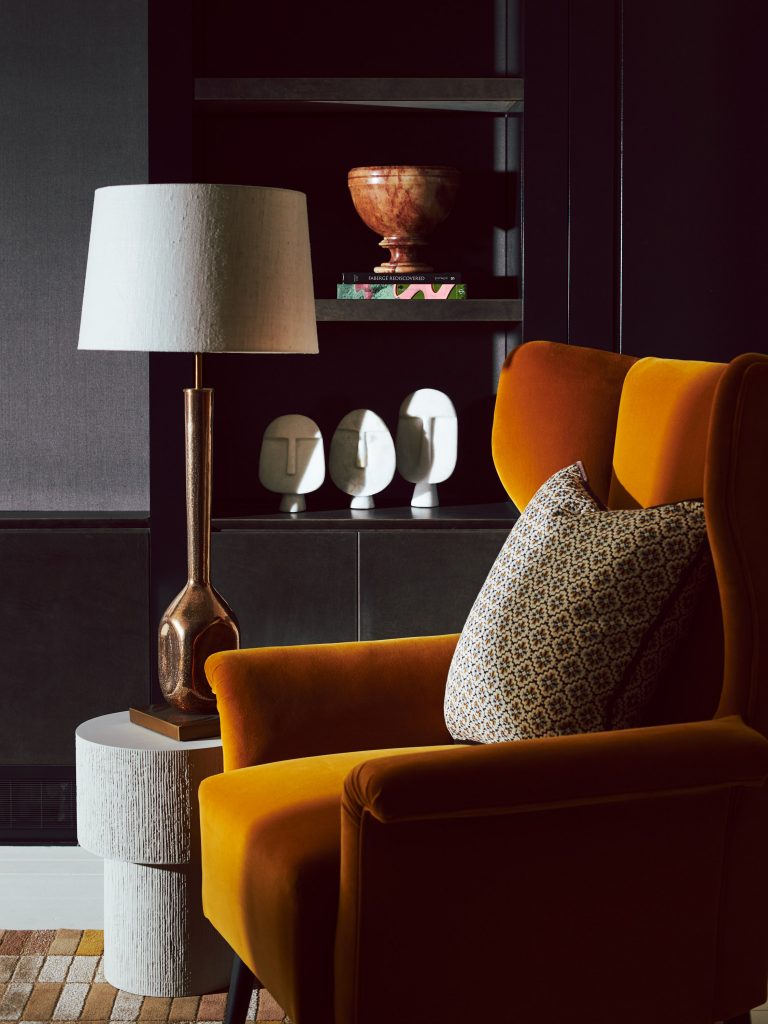 What are the key characteristics you look for when bringing new talent into your studio?
Our mission and values are the cornerstones of our hiring process.
'We shall take everyone involved on a creative journey that celebrates design, promotes craftsmanship, and inspires innovation.'
We are looking for talent that we can immediately see would commit to this motto and demonstrates passion, ambition, resilience combined with a collaborative and compassionate approach. It's a winning combination and has created the most wonderfully talented, kind and dynamic team at the Studio!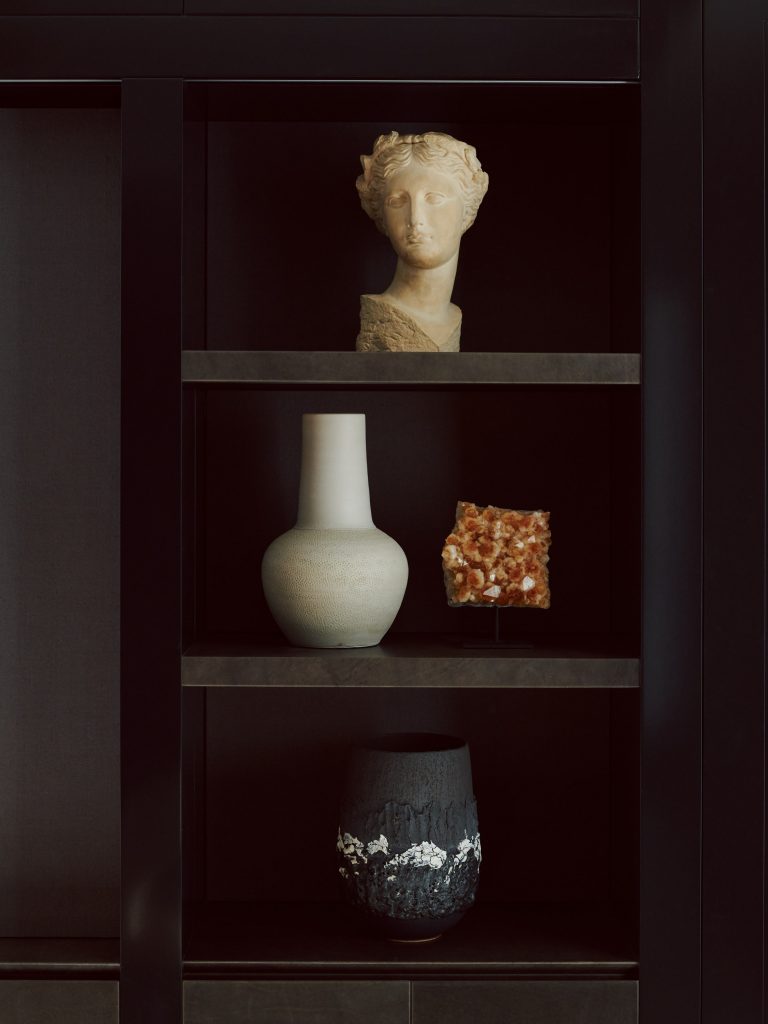 Where is the majority of your work based? And how has travel helped to shape and influence your ideas on design?
Our work at Elicyon really does take us around the world and we are so fortunate to be able to work with clients based in Hong Kong, China, New York, Miami and the Middle East, as well as in our home city of London and in the English countryside.
I love to travel for both work and pleasure and often find inspiration whilst abroad. Something as simple as an exotic fabric or pattern, or the unusual way a building uses light and space, will strike me and go on to form an element of a project I'm working on. Many of our clients are global nomads, so have a true appreciation for the way in which we bring international styles and influences into our work.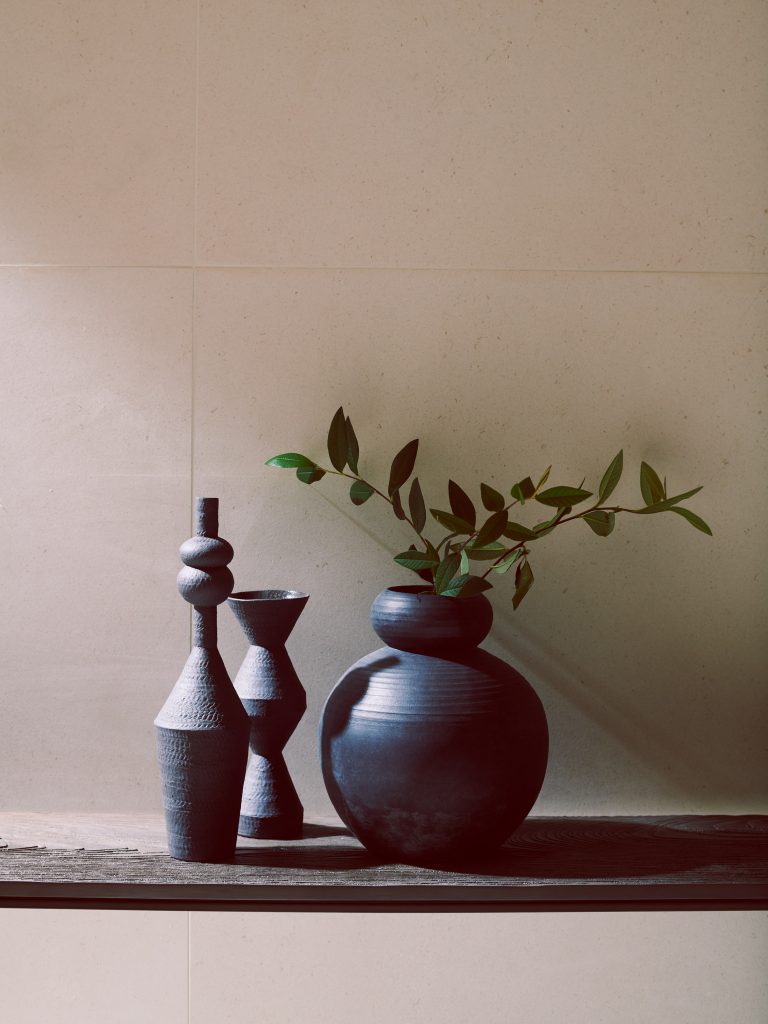 What do you think should be a key focus for designers moving forward in 2022 and beyond?
A key challenge that is always present when discussing luxury interiors is sustainability and waste. All our clients are highly conscious of their impact on the environment around them and as designers working in the luxury space, we have an opportunity and responsibility to educate our clients on how we can work to achieve luxury in an ethical way.
Whenever possible, we will restore and respect older, used pieces, rather than discarding them and starting afresh. It can take a lot more time and effort to do this, as can working with suppliers who put sustainability and ethical material sourcing at the forefront, but it is hugely important. For example, when taking out an existing kitchen or bathroom, we try to salvage as much as possible to use in the new design or ask the owner if we can auction or donate the parts so that they are reused. I've never had a client say no to this when asked. When we build, we build to last – longevity is a key part of our design process. I think sustainable sourcing and reusing of materials will become an even bigger part of our industry in the coming years.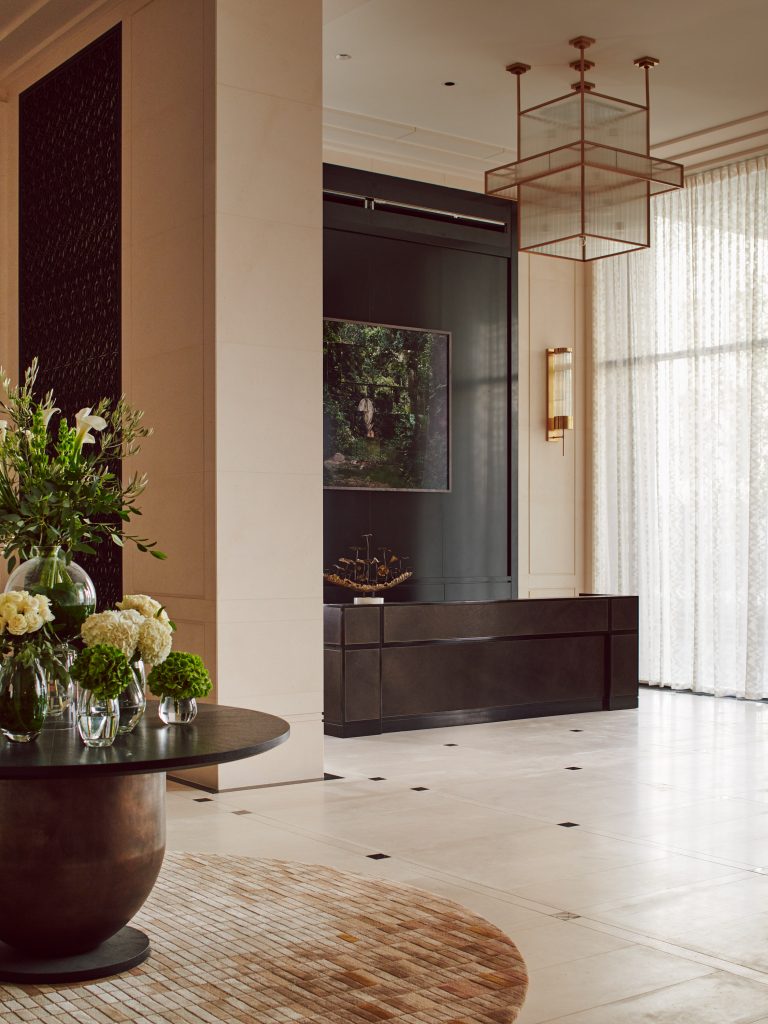 If you hadn't ended up working in the field of interior design what would you be doing?
I cannot imagine a life devoid of design, so it would be something within the same world. I love ceramics and artisan glass, so perhaps be a potter or glass artist. I love advocating design and mentoring, and if I had more hours in the day, I would gravitate spending my time on mentoring people entering the field of design from more diverse backgrounds and sharing my learnings with other founders, all while promoting Interior Design as a profession.