Cane-line moves indoors and launches two modular sofa concepts designed to adapt to changing needs

.
In terms of

comfort and design, no piece of furniture has to meet as many needs as a sofa. In many homes, the sofa is the focal point not only of the interior design, but also of the family's whole way of life. The design has to be spot on.
The ideal sofa is flexible; it has to adapt to all sorts of different spaces and life situations. Moreover, most people want their sofa to be long-lasting. Cane-line like the idea of a sofa being a permanent feature at the heart of family life.
Equally
important, they expect a sofa to be ultra-comfortable, no matter how it
is used
to sit on and rest on. Some people like to sit upright with good lumbar support. Others like to curl up with their knees under their chin, and others still like to nestle down in the seat cushions.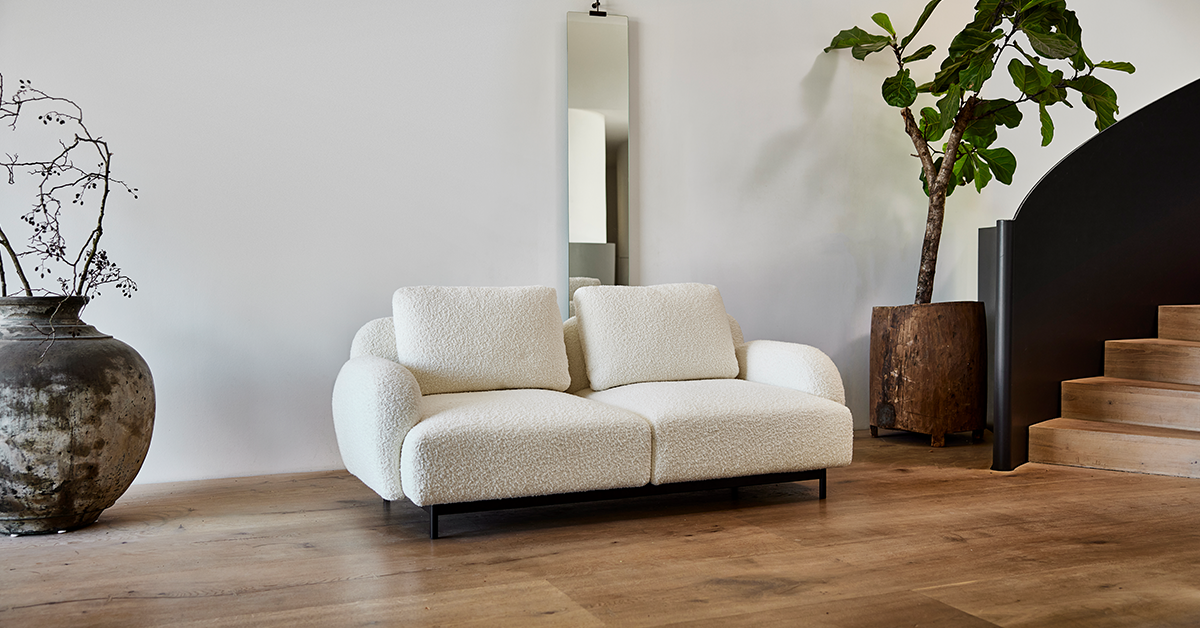 Cane-line has produced outdoor furniture and accessories for more than 30 years.
The brand is synonymous with the highest standards of quality, comfort, functionality and sturdy materials
. Cane-line's new indoor collection has arrived. With new sofa concepts that complement their outdoor furniture inside the home. With Scale and Aura, Cane-line intensifies its efforts in indoor design. Launching two new,
fully
upholstered modular sofas to appeal to very different tastes. These new and versatile sofa concepts is that they meet a family's current and future needs.
"In the past, our indoor collection focused on rattan, a natural material. Our rattan furniture has enjoyed success for many years. In the future, we aim to invest in our materials expertise.
Devote more of our design and production prowess to creating a broader palette of indoor products," says Cane-line's CEO Brian Djernes
.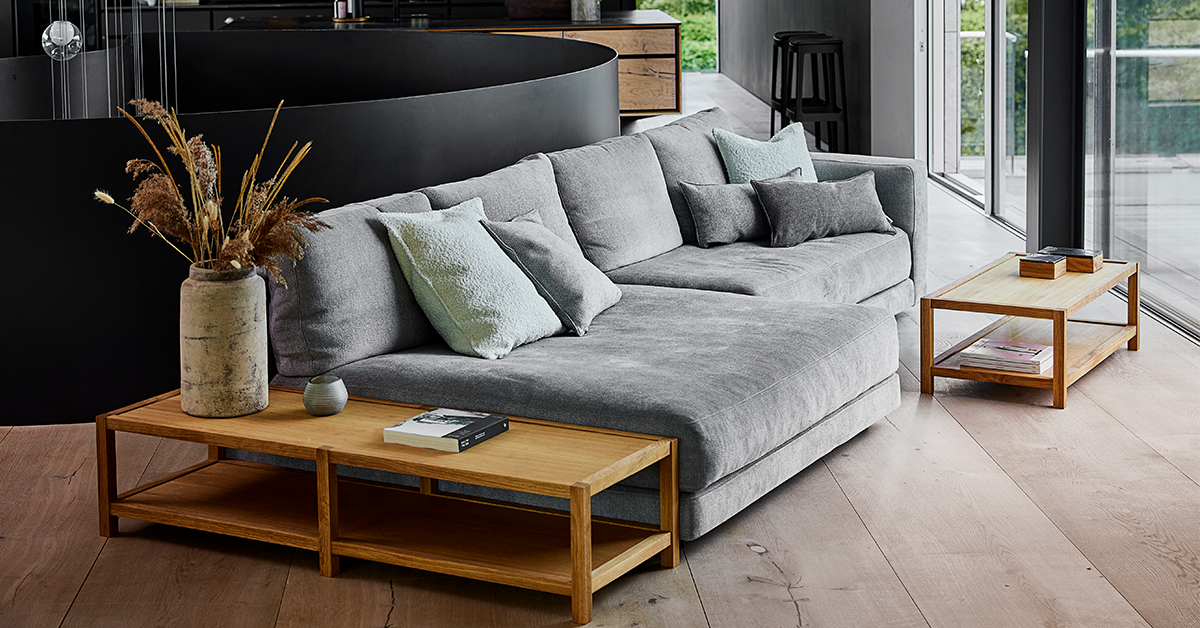 The new indoor collection
The new indoor collection comprises the Scale sofa, designed by KATO. Also the Aura sofa designed by Johannes Foersom & Peter Hiort-Lorentzen MDD. Each design team has its own design signatures. Scale is an extravagant luxury sofa concept. While Aura, with its minimalist expression and rounded contours. It is a Nordic design classic.
Despite their differences, Scale and Aura
are based
on the same strategy. Scale and Aura sofas have uncompromising seating comfort. Created from high quality materials and created to last a lifetime. All Scale and Aura covers are removable. The textile can
be updated
if you wish to change the look of the sofa or the covers can
be removed
for cleaning.
Cane-line gave the designers free rein. They asked them to design the sofa of their dreams. But it was
specifically
said that the sofas should comprise of as few elements as possible. The endeavour succeeded beyond all expectations. With two versatile sofa designs that make life easy for the manufacturer.
"We know from other products that a product that consists of many different elements presents challenges
. With regards to production and logistics. Scale and Aura
are stripped
to the bone. Each sofa system comprises only a few choice elements. Allowing us to streamline production processes and optimise delivery times," says Brian Djernes.