Bring warmth and a welcome splash of green with LECHUZA planters.
Houseplants are not

just

beautiful and great for our health and wellbeing. Using plants to divide living spaces such as hotels, restaurants, bars and cafes.
You can achieve this look in your own home with the ingenious use of
LECHUZA
planters. With sleek contemporary lines in elegant neutral colours they are an ideal application. They also have the added benefit of incorporating a state-of-the-art self-watering system. Plant care is a breeze, even if you need to leave them to their own devices for long periods of time.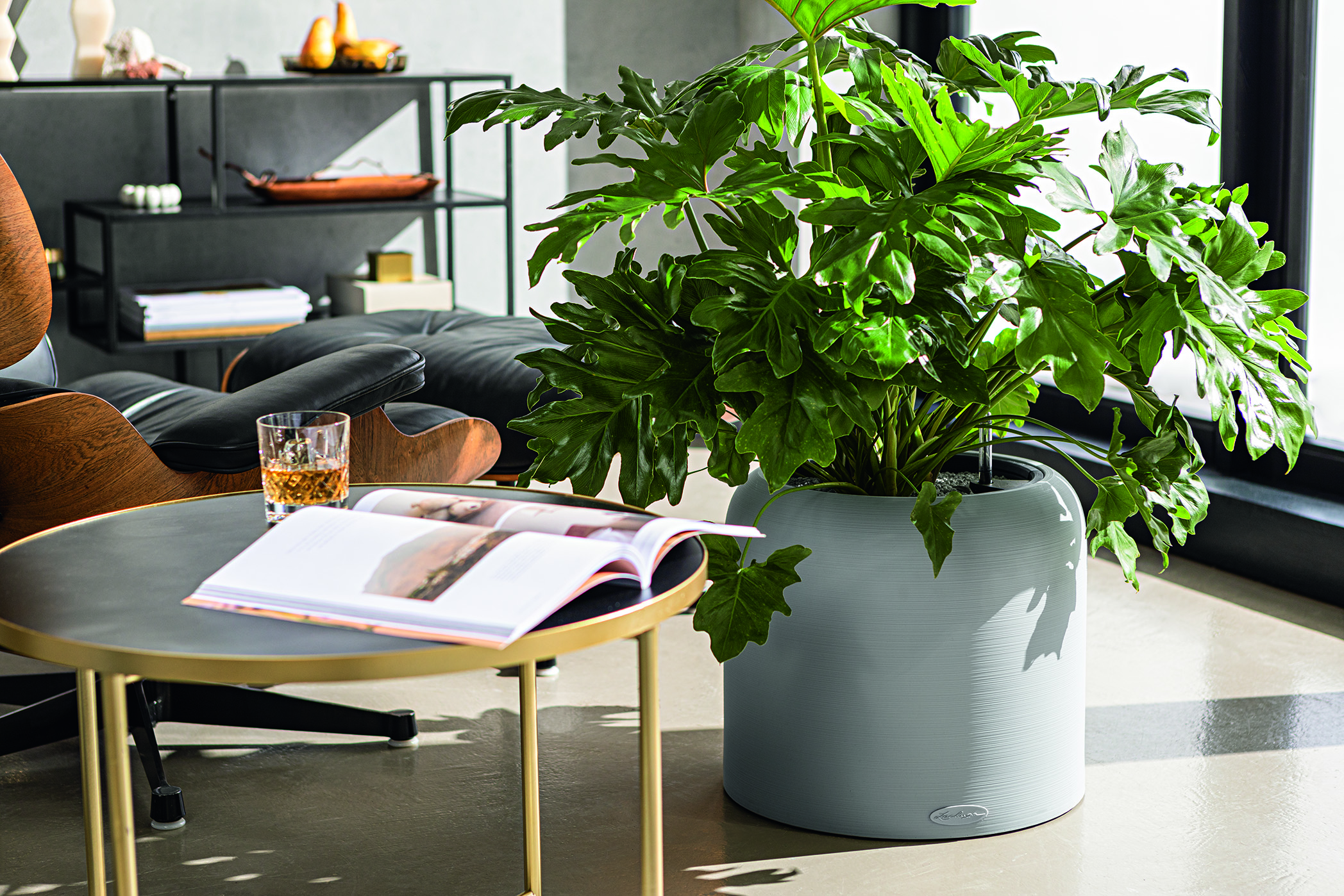 Using plants to divide living spaces. Get the look
Many of today's properties
are brought
to life with the lush green foliage of abundant plant life. Be it in a cottage garden setting or a funky urban jungle. 
Whilst cottages have pretty nooks and crannies that plants can occupy. Urban living is often characterised by large open-plan spaces. Which can
be divided
into sections. Making the space more interesting with the inspired use of pots and planters. 
In this way you can
clearly
delineate different living zones. Keeping your home office area out of sight of the kitchen/dining or TV and entertainment zones.
The
LECHUZA STONE
collection, and the CANTO STONE 80 WIDE are perfect for dividing outdoor spaces
. As well as creating zones with the 56 litre planter sizes. These elegant planters don't
just
serve a decorative function. But also afford a degree of privacy to this simple outdoor decking area. These self-watering planters would also be ideal for boxing off a dining area. They are also large enough to help keep cold draughts away.
The Canto Stone 80 wide partition is available in Stone Grey, Quartz White or Graphite Spotted
.
The
TRIO COTTAGE
range goes a step further. By incorporating three separated mini 'beds' complete with individual plantable inserts. Which can
be helped
with LECHUZA's matching vine trellis. Making them the perfect choice for growing tomatoes. As well as tall-growing plants which need support. Also offering an excellent natural screen option for balconies and patios. 
Available in white, granite, mocha, light grey and sand brown.
The water reservoir
is hidden
in the underside of each LECHUZA planter. They can hold up to 26-litres, depending on the model. Allowing plants to take up the exact amount of moisture and nutrients they need.
You can add interest to a large and airy room with the stylish new
TRENDCOVER
collection. These designs have a natural-looking surface in faux felt or faux cork. With interchangeable planter liners containing the self-watering system, for a high-end, boho-style look. Which works
equally
well in classic or contemporary home interiors. Available in two sizes and four designs. 
LECHUZA PON substrate provides the optimal air/water ratio for plants. Reducing their vulnerability to diseases and also offers balanced nutrient distribution. LECHUZA-PON
 can
be used
for years, without having to
be replaced
. 
All planters purchased from Lechuza.co.uk enjoy a 30-day returns policy and a three-year warranty
.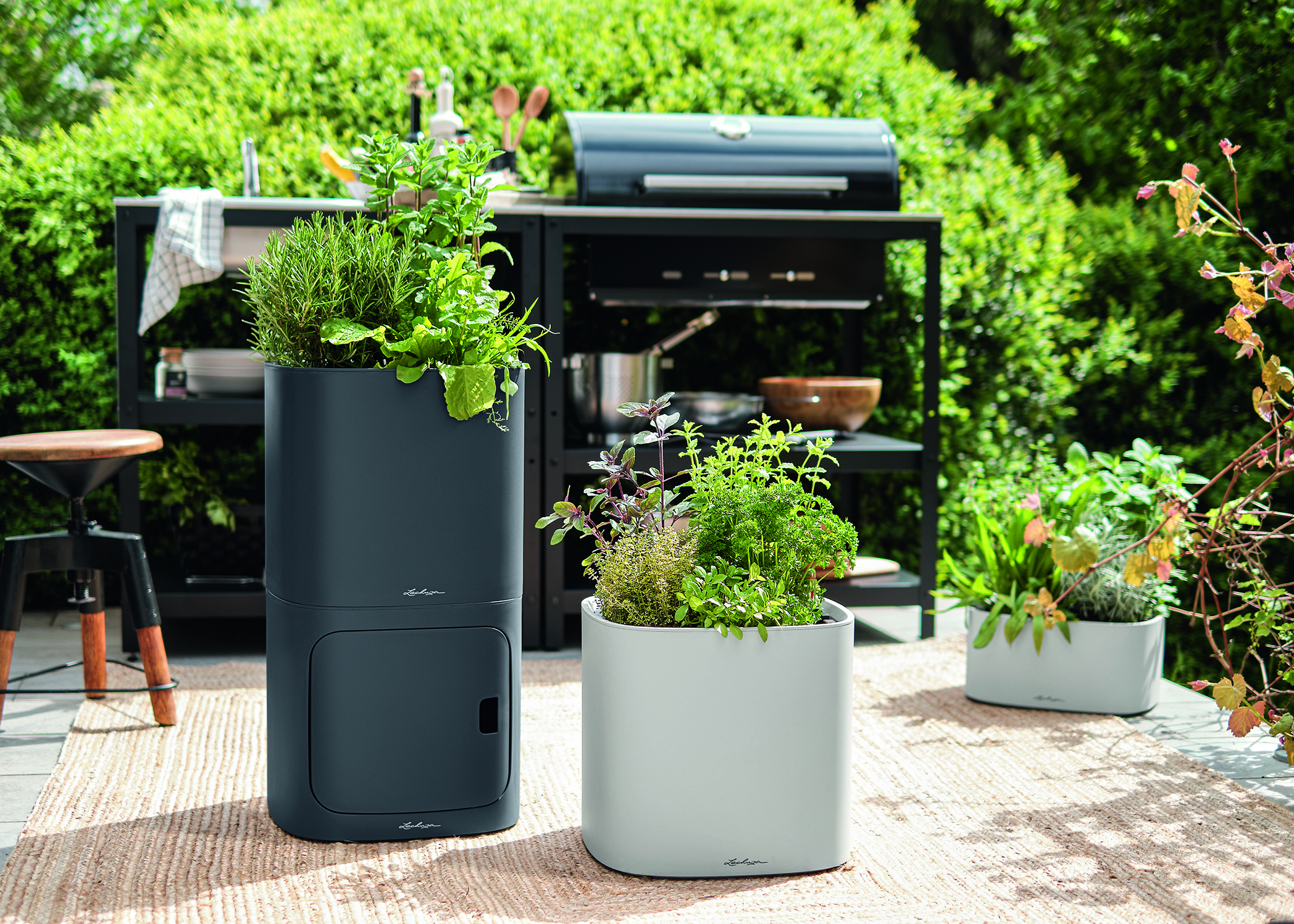 If you're looking for ways to make the most out of your planter in different home interiors and outdoor settings
. Then look no further than
LECHUZA INSPIRATIONS.
Where there are ideas for creating fresh spring decor and a green update for your home office. Also design tips for large rooms, and fashionable chic for outdoor areas. As well as kitchen gardens, Japan-di style, urban gardening, gifting ideas and so much more!