Renowned designer Kelly Wearstler reveals how she continues to innovate and inspire with her latest range of furniture and home accessories.
What was the inspiration behind your new furniture and home accessories collection?
For my Spring Summer 2022 collection, I worked with stone, luxe woods, metals, ceramics, and textiles, to create clean and curvaceous silhouettes. I partnered a neutral palette with a selection of subtle geometric patterns to create versatile statement pieces. I also love rich, bold colors so I introduced fabrics in warm plum and golden yellow across a number of pieces. I developed a new family of Morro designs, inspired by both French and Italian 1970s furniture, and the relaxed low profile of mid-century Japanese designs, adding a modern twist with subtle design details such as spherical oak feet.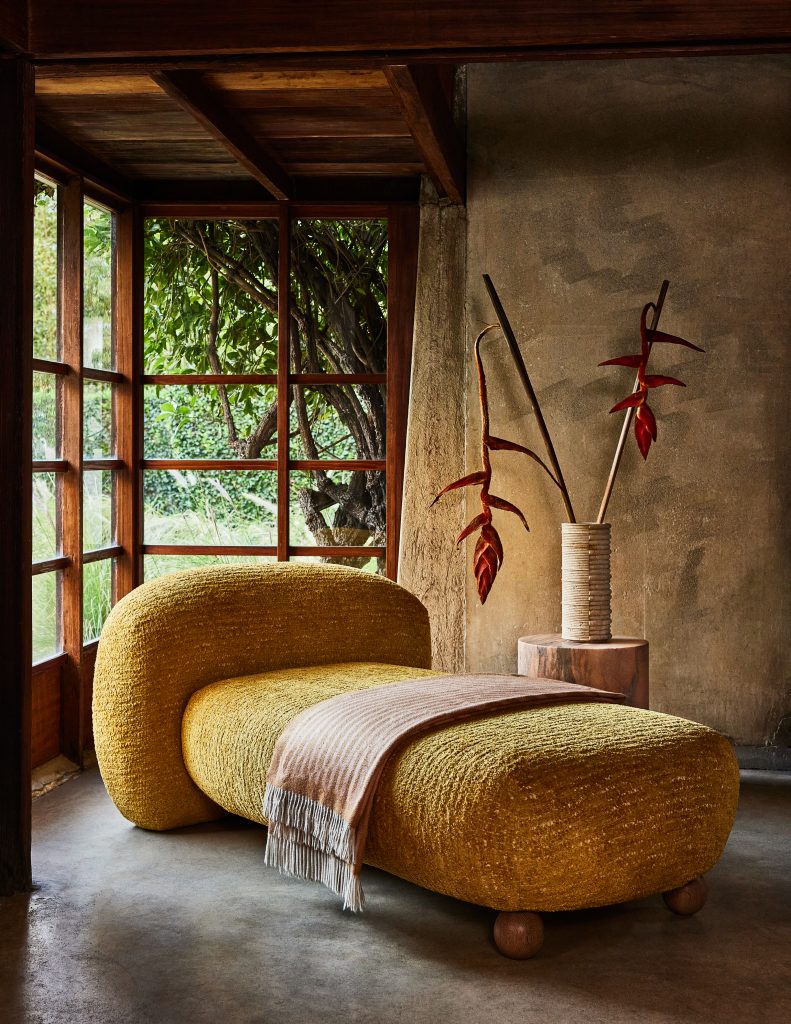 What is your biggest challenge in the furniture design sector?
I approach the design of furniture, lighting, rugs, and decor, in the same way that one would approach the design of individual pieces of sculpture or art. There's an inherent cross-pollination throughout each area that I work; architecture and interiors influence art pieces, home décor, furniture, and vice versa. I approach each medium, every design project, with the same process of exploration and curiosity. It is about telling a distinctive story and discovering different formats of expression. Top of my mind when designing a piece of furniture is to create a design that offers an engaging visual, without compromising on comfort. It is all about finding the perfect balance between shape and structure, materiality, texture, and color, to create a beautiful melding of form and function.
How do you continue to be innovative in the design industry?
I think it is so important to surround yourself with a wide variety of sources of inspiration. I find inspiration everywhere – from art, architecture, design, travel, music, nature, fashion, the list goes on; one powerful tool I turn to is social media. There is so much available online for designers to discover and to be inspired by. Social media allows us access to such a wide range of voices and ideas, which we all interpret through our own unique lens, pushing us to be innovative.
www.kellywearstler.com | IG: @kellywearstler