An exciting new chapter unfolds for Alexandre Neimann and his design studio Barracuda as he brings his extensive interior design experience to a sprawling 300 m2 space in the heart of Lisbon.
Over the last few years, Alexandre Neimann has been building Barracuda from the ground up with a delightful melange of interior design projects and a curated selection of decorative arts and furniture. Now he finds himself expanding his raison d'etre to a new, wider space taking Barracuda to an unprecedented level by growing its character and reputation within the interior design world. 
In addition to showcasing a unique collection of outstanding furniture and decorative arts from the late 19th century to mid 20th century as well as Neimann's own creations produced by local artisans, dubbed Barracuda Edition, the new showroom will also host a number of exhibitions with exceptional artists and artisans under the interior decorator's curation and creative direction.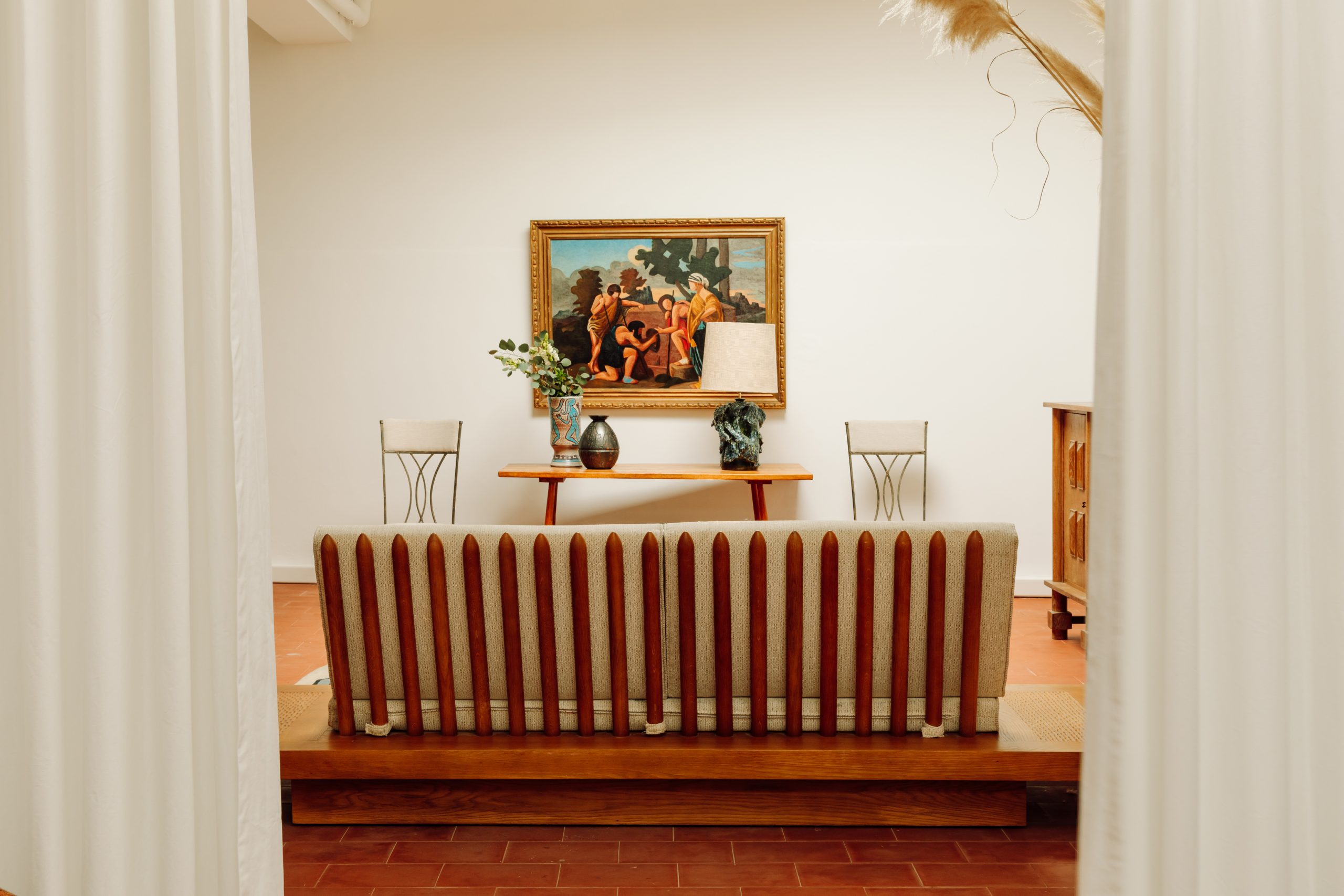 The new Barracuda emerges as a multipurpose space with variable magnitudes thanks to high ceilings and terracotta tile floors spread across several rooms divided (or connected, depending on the purpose of each room) by long untreated cotton curtains, which give the entire space a sense of grandeur and inevitable elegance. The white walls call for contrasting materials and textures, materialized through wood, ceramic, silk, and wrought iron pieces, from unique chairs to distinctive lamps.
Here, Alexandre Neimann believes he will give more wing to his creative process, as well as staging different settings, "as if it were a theatre", whether they are requested by a client for a project or put together to showcase the pieces of his never-ending collection of furniture and decorative art objects. The new versatile space is also the chosen setting to showcase Barracuda Edition, an array of original furniture and decorative pieces designed by Neimann and produced in Portugal by artisans.
The new space will provide Barracuda with the opportunity to fulfil ideas that were on Neimann's waiting list. Neimann's relationship with art, observed more vividly in the objects he collects or designs, is a steppingstone to present several exhibitions each year,.