Franky Rousell, Founder and CEO, Jolie, shares how her studio's distinctive design philosophy ensures the longevity of their work.
Franky Rousell is the Founder and CEO of Jolie, a responsible, sensory-led, full-service interior design studio based in Manchester and London. Renowned for their experience-led, conscious interiors, Franky heads up her studio with a fresh and nurturing approach.
The Jolie studio stands out within the commercial interior design industry for their commitment to creating community spaces that puts 'sensory-balanced' design at the heart of everything they do. Jolie collaborate with neuroscientists in each sensory field to carefully source and combine materials and fragrances to craft each environment from the inside out.
Completed projects include Manchester's striking Japanese Izakaya and cocktail bar Kitten, contemporary cafe by day and ramen-come-cocktail bar by night Mule, and various spaces at the sophisticated luxury development Deansgate Square.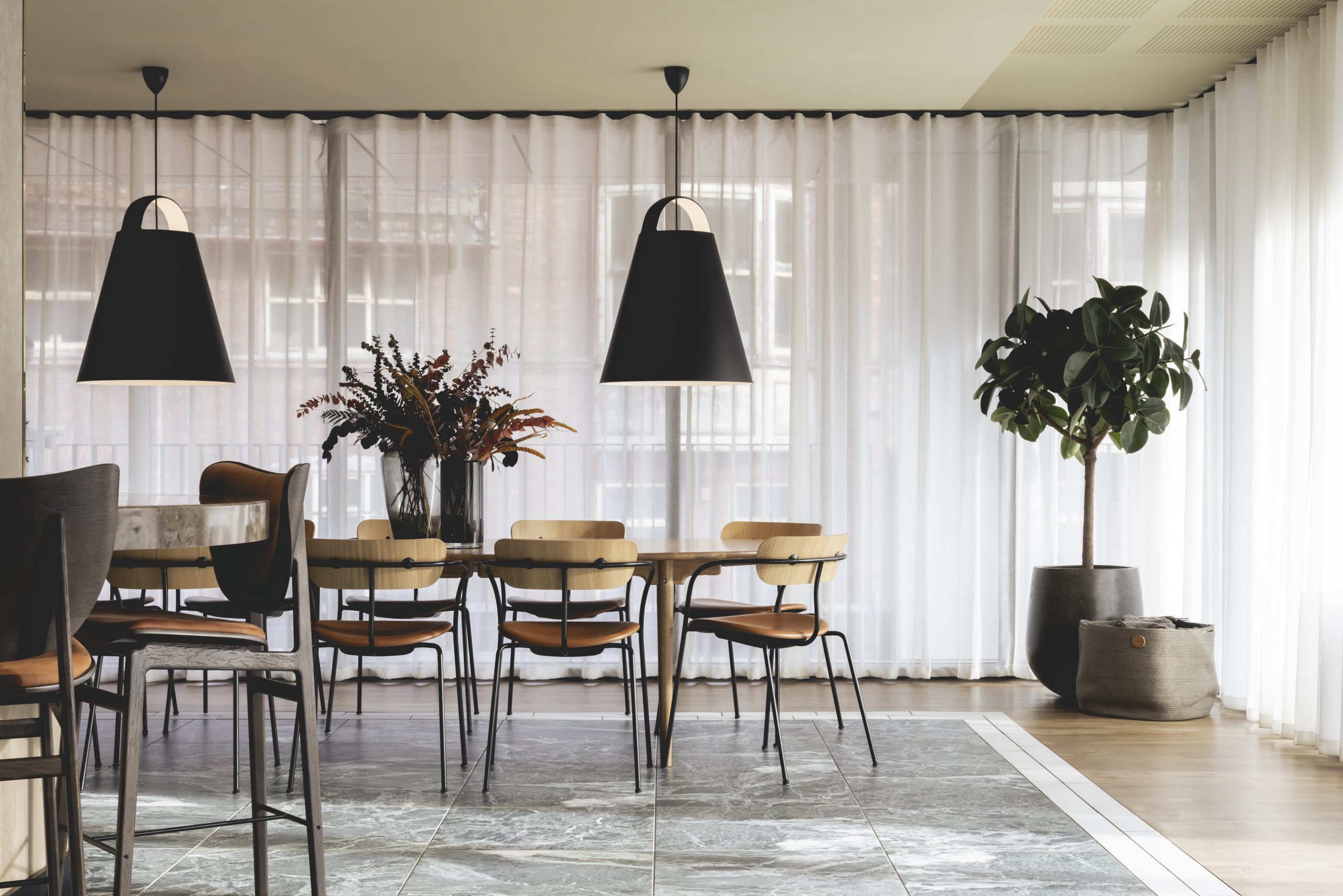 The studio specialises in crafting socially sustainable and versatile spaces that foster interaction and meaningful connections. This forward-thinking approach allows them to effectively cater to their clients' needs, both present and future.
Here, Franky discusses the creativity and community at the heart of the Jolie studio and how their Manchester and London locations have developed over the years, now functioning as one.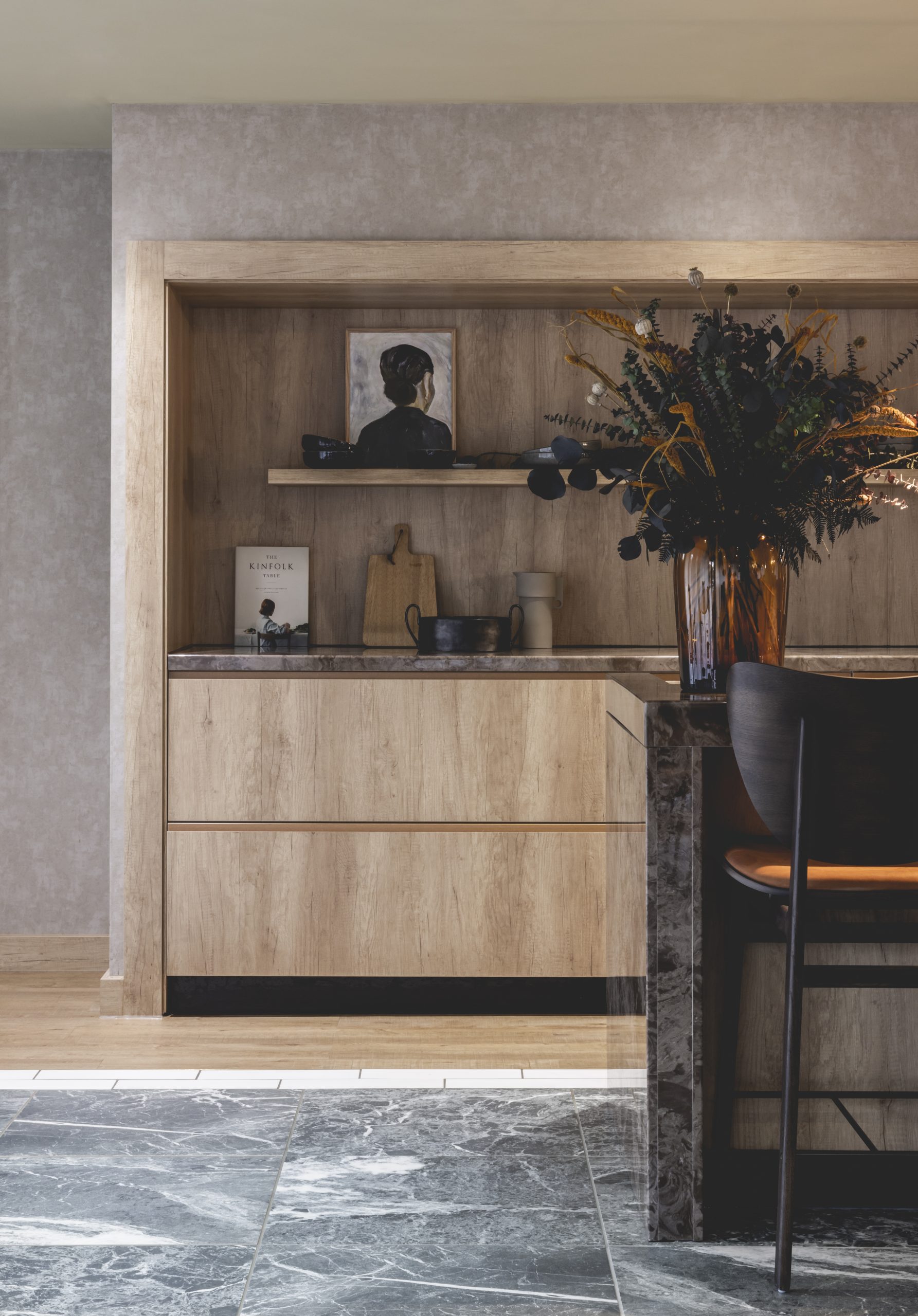 What is your earliest memory of design having an impact on you?
My earliest design-related memory was when the Millennium Dome opened in 2000, when I was 9 years old. I vividly remember ascending the giant escalators into the human body experience, and getting goosebumps all over, I was that excited. There was also an epic music soundtrack playing, and I think the scale of the space for a small person was just so impressive. Having been raised in the Oxfordshire countryside, this particular trip to London felt huge and monumental, both then and now, as I look back on it. To this day I wish that experience still existed, so I could relive it as an adult.
Where did you study design and what did you specialise in?
I went to a Visual Arts school called Chenderit for my GCSE/A levels, and then studied Architectural Technology & Design at UWE in Bristol.
What kind of designer did you aspire to be and who are your inspirations?
I've aspired to be like Zaha Hadid, a maverick female in a predominantly male industry, who is fearless and creative but still finds ways to make her work achievable. I'm also really inspired by the work of Es Devlin, who combines my love of both music and architecture/interiors. I'm always in awe of how she brings these two worlds together with incredible and memorable concert and event designs.
What was your first professional design commission?
My first professional design commission was a series of six boutique hotel bedrooms in the basement of a former Freemasons hall in Manchester. Each one delivered a unique experience, which really allowed me to flex my creative muscles and test some of Jolie's early sensory findings.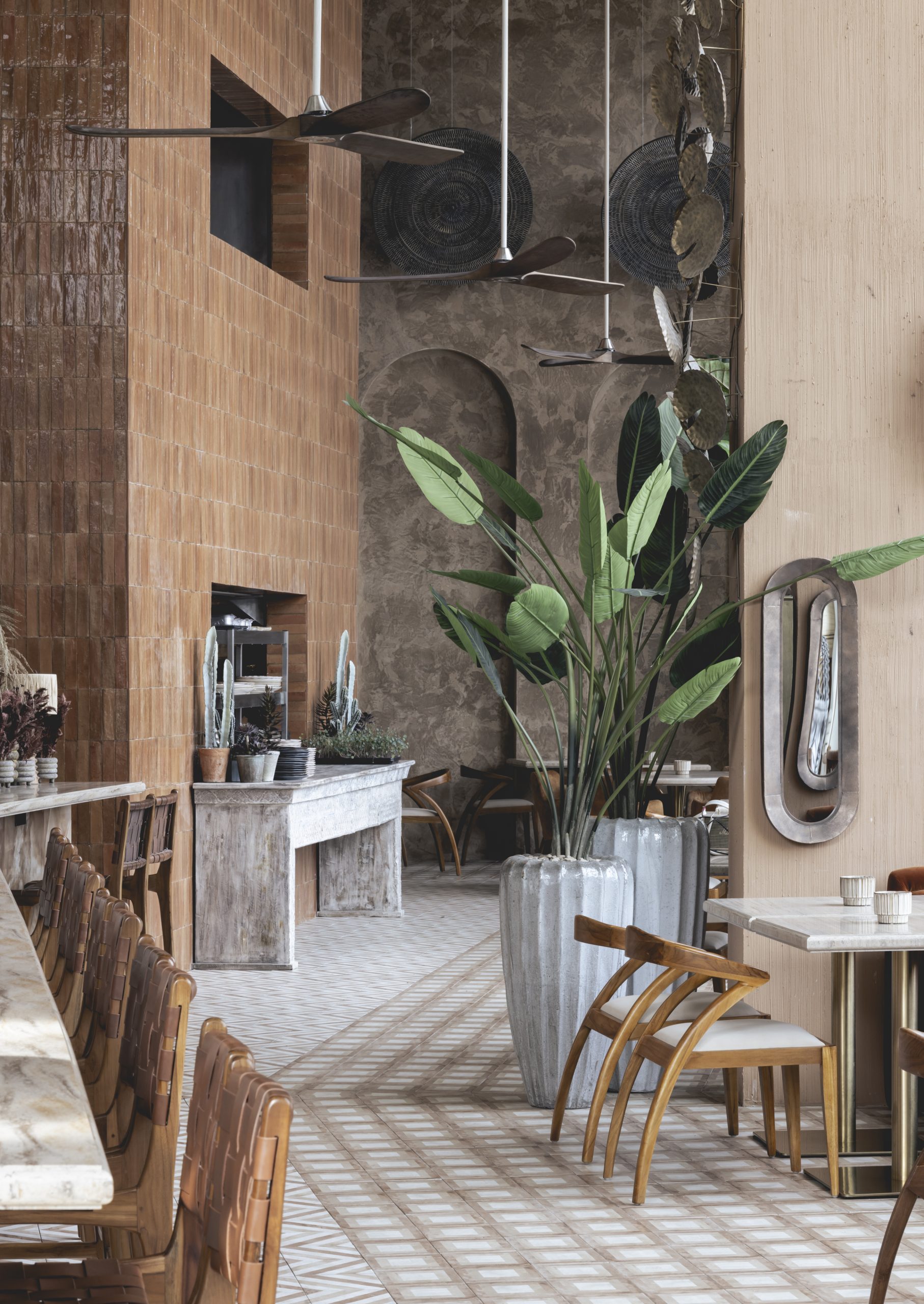 What has been your biggest design commission to date?
Our biggest commission to date is Victoria Riverside, which is a part of the
Northern Gateway scheme in Manchester; an area that is being completely redeveloped and forming a whole new part of the city. Jolie has created all of the interiors for the three residential towers at Victoria Riverside. .
How would you describe Jolie as a studio and a community of designers?
Jolie is made up of creatives who sit within our values as a business of being culturally curious, switched on, brave, human and kind, as well as charismatic. We love sharing stories and adventures with each other, dining in exciting newvenues and approaching our work lives in an incredibly passionate way, constantly drawing on what we see and learn outside of working hours. Our love for blending the arts with the sciences is driven by our mission to tread lightly on the planet and make more sense of the world we live in.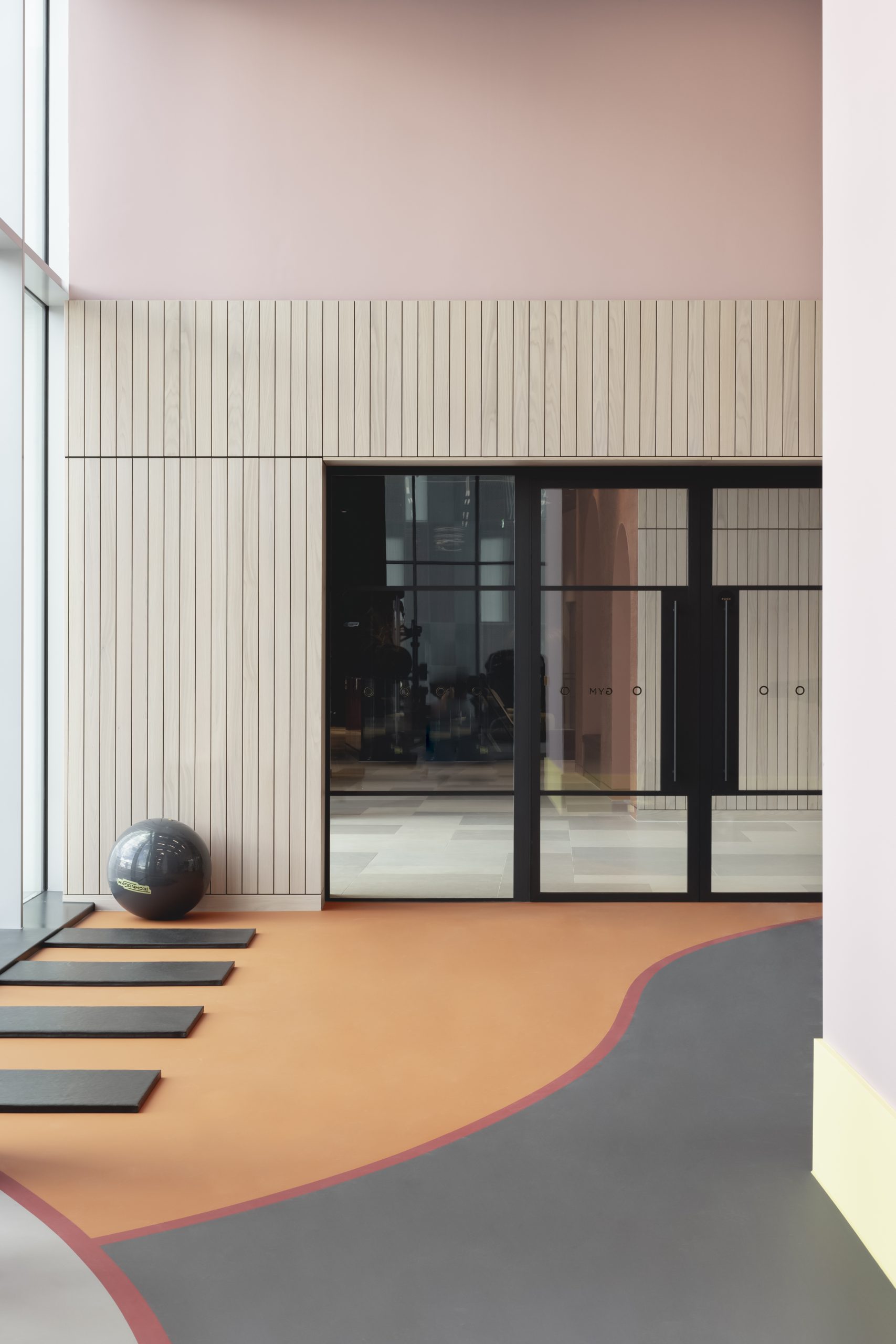 What are the key characteristics you look for when bringing new talent
into your studio?
We always look for a creative spark; who has something about them above and beyond their CV and portfolio. We find our Jolies through their infectious personalities, and know when we've found a diamond who walks through our door. We truly believe in raw talent, but also that we can nurture and teach the industry that we operate in, but personality is everything for Jolie, as our optimistic behaviour is immediately noted when we go on an amazing journey with each and every one of our clients. For us, customer experience is everything.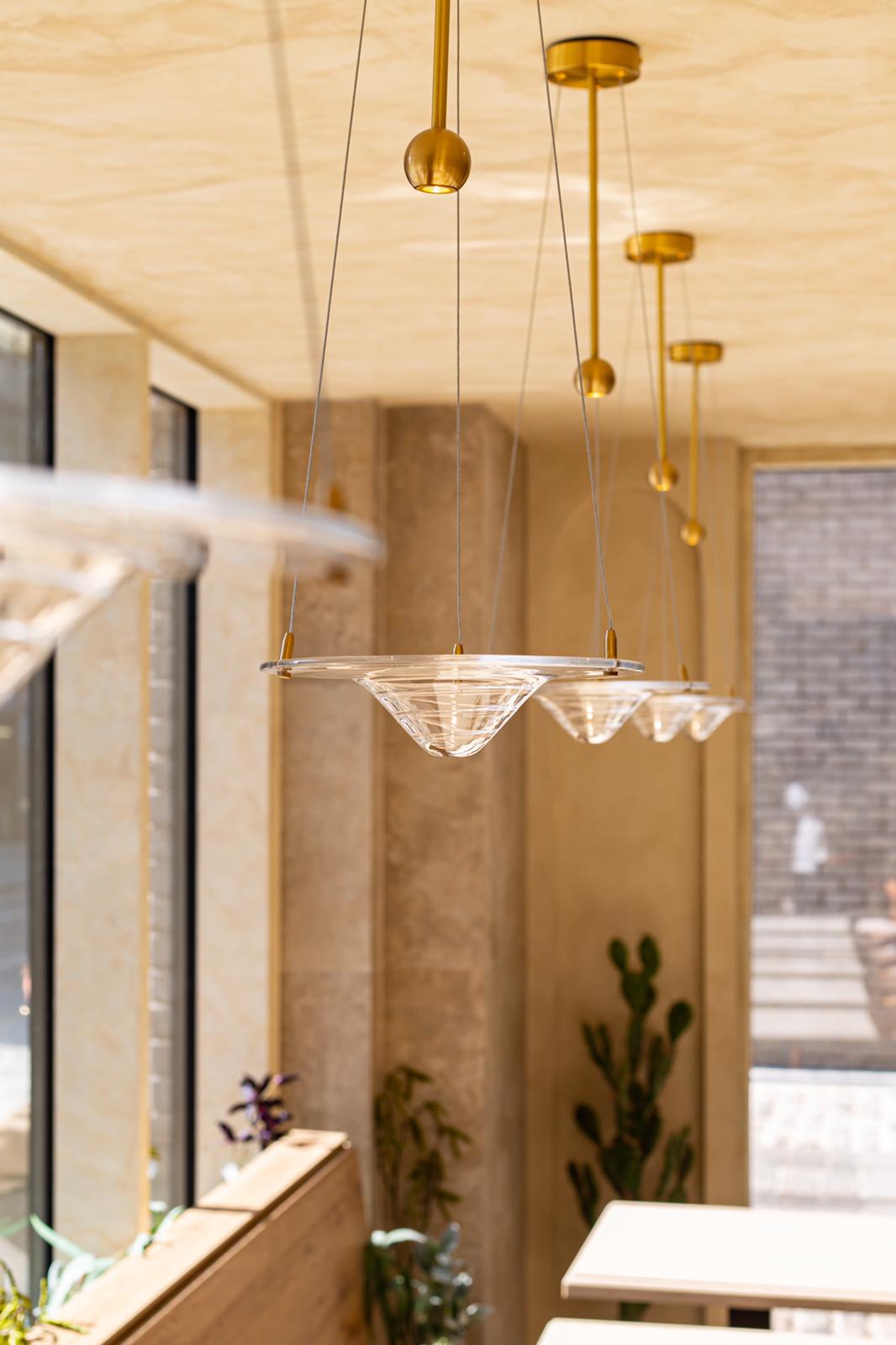 You have offices in both Manchester and London – can you talk about how
you work across the two sites and what the differences are?
Jolie launched in Manchester 6 years ago, at a time where the City was just
starting to under-go significant change, and was looking for something new.
Being originally from the South, I chose to relocate to the North for its
immeasurable opportunities to develop myself on a fast-track scheme, and a
sense of creative freedom to be able to truly test and trial without the
overwhelming pressure of London overheads.
The Manchester business community is tight-knit and has no qualms in making introductions and propping up other creatives; the work is very much shared around, which is the perfect recipe for a young start-up. As we've grown our client base and our business plan for Jolie, we felt about a year ago that we were ready to bring our intensive learnings from the city of Manchester into the London market, to rival what was currently on offer and also give the brand room to grow with our long-term vision of being seen as a leading international practice.
Being on the doorstep in London is important to us, as we highly respect the history and heritage of the city and the incredible creatives who have passed through it. Today our Manchester and London studios function as one, with constant minute-by-minute back-and-forth communication between them, and shared projects which allow our designers to stay engaged and fulfilled.
Travel and exploration is a huge part of our culture at Jolie, and our designers relish the opportunity to tap into designs across different cities and countries, working very much as one creative network. This will continue to be the way as we look to open studios across Europe and the USA in the next 5 years.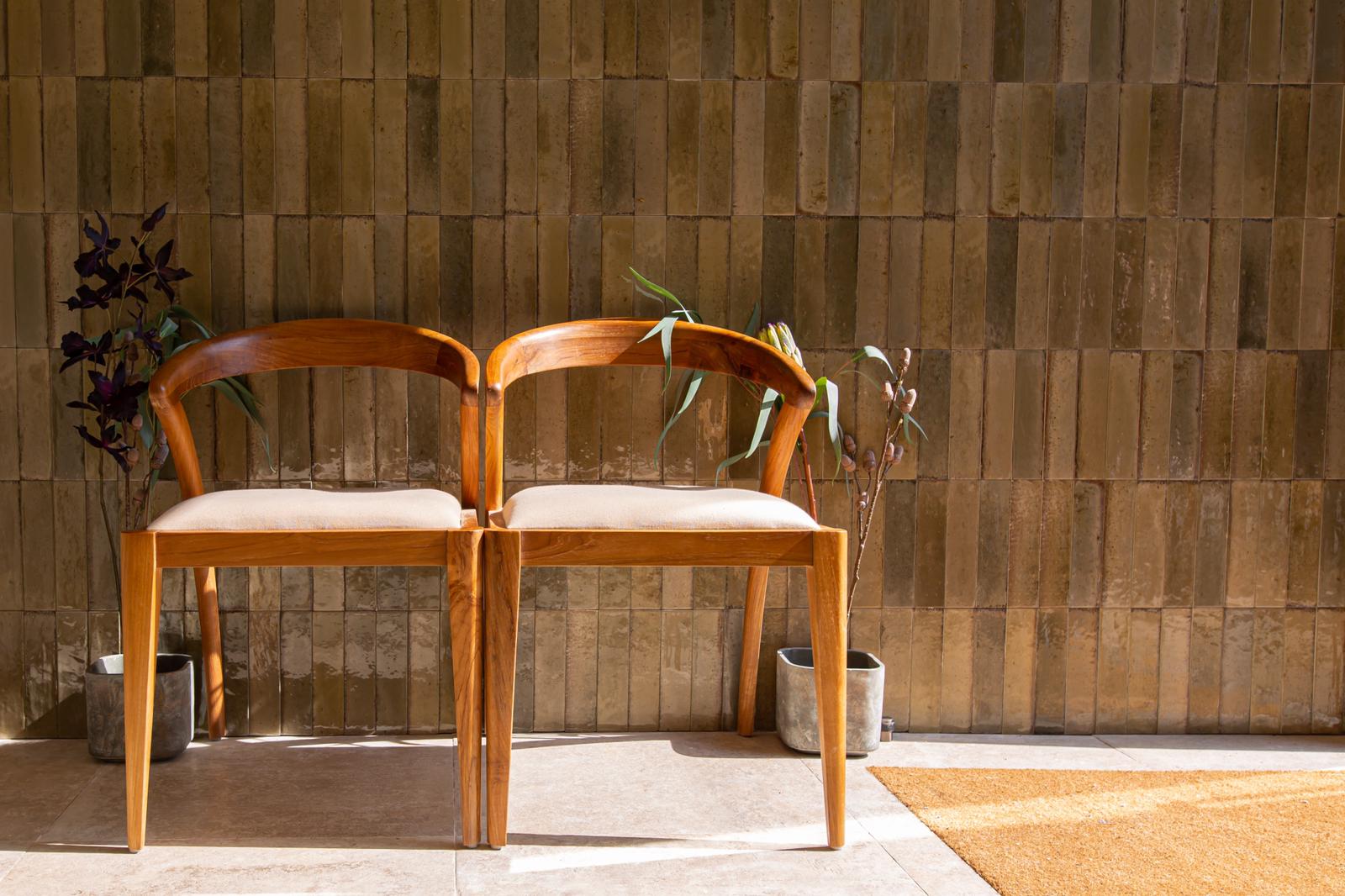 What do you think should be a key focus for designers moving forward in
2023 and beyond?
I think designers should always be thinking about user experience as first and foremost. So often we see designs being led by intangible "themes" or "trends" that don't always clearly translate to the end-user, and to me this has always felt like a finger in the air approach.
We love the reception we get from our clients when we can confidently explain to them about how their user will feel in one of our spaces, and the emotions they will go through with our science-backed findings. I would urge all current and future designers, no matter which industry you operate in, to first consider the emotion you want your product to evoke in its user. It is a much more fun way of working!
If you hadn't become an interior designer what would you be doing?
When I was at school I was infatuated with sport and medicine, participating in numerous different teams and clubs wherever I could cram them in, and giving myself the role of playing physio to my friends who also loved team sports.
I always wanted to try my hand at being a paramedic, as I thrive under chaotic pressure and love feeling a sense of making a huge impact on someone's life. I think part of this comes from my mother who was an incredible nurse throughout my whole upbringing.
I also think photography was a potential path for me, as I toyed around with
making several different websites in my early teenage years showcasing my black & white film SLR work, using a camera my grandfather (who was a professional photographer to the stars in the 60s/70s) handed down to me in his will after sensing my love for it.
Nowadays I regularly fantasise about living out my dream to become a perfume/fragrance creator – an obsession that found me and my ridiculously sensitive nose during my teenage years – and haven't written this off for myself just yet. Watch this space…
www.joliestudio.co.uk | IG: @joliestudioltd
Photography by Billy Bolton