Europe's finest high-end design event, Decorex, is back for 2023 and is bigger, better and more sustainable than ever before.
Decorex 2023 will take place from 8th to 11th October at Olympia London, and the event offers a space unlike any other to connect with the finest interior brands, discover innovative new products, and be inspired by emerging trends.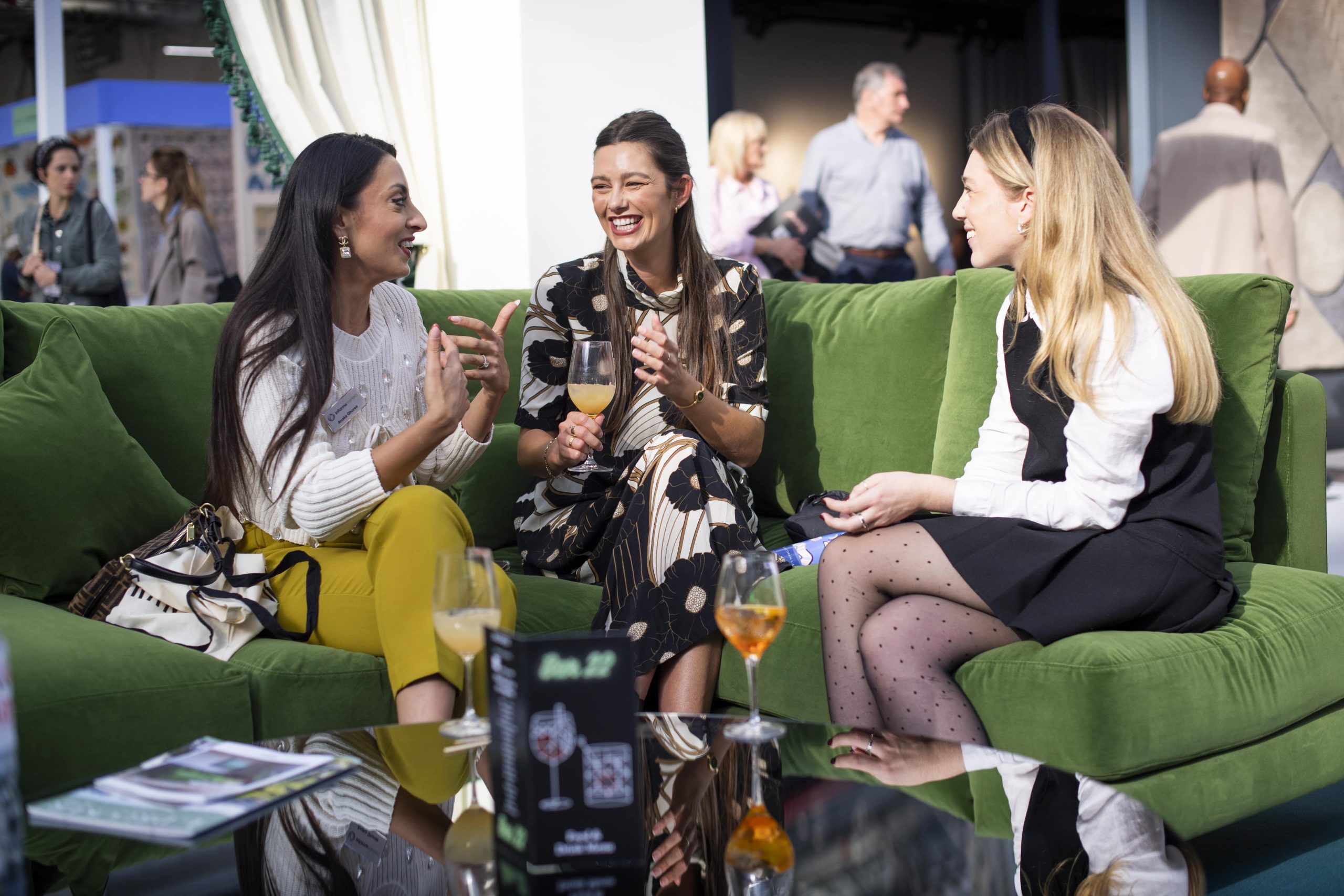 Decorex has a remarkable 45-year legacy of connecting the design community. It is the ultimate design destination, with its exceptional list of prestigious exhibitors, a renowned Talks Programme, and engaging, interactive features that promise to inspire creativity.
Discover exclusive Interior Design Brands
Explore the latest collections from over 250 brands at Decorex 2023. Browse an impressive selection of products including wallcoverings, fabrics, furniture, lighting and decorative accessories from a stellar line-up of exhibitors, including Arte International, Coat Paints, Curiousa, Ian Sanderson, Little Greene, Pooky Lighting and Vincent Sheppard. Discover an expertly curated line-up of both new and established interior design brands at Olympia London this autumn.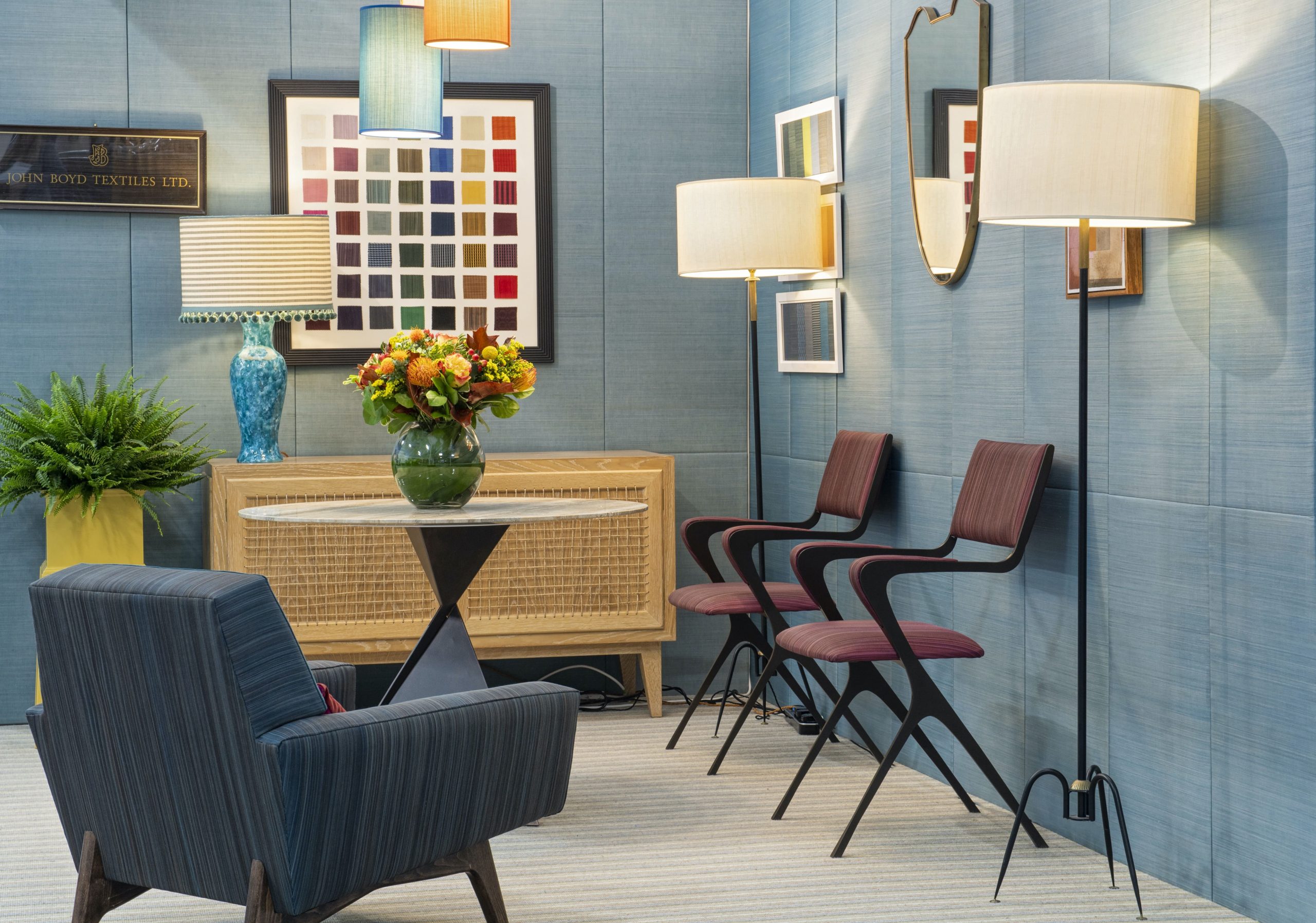 Decorex x NAT MAKS
NAT MAKS is Natascha Maksimovic, the designer, artist and wallpaper maker who is the talented creative behind this year's Decorex branding. NAT MAKS works in the time-honoured art form of 'Suminagashi' marbling, creating innovative and unique art pieces.
After being part of the Decorex 2022 Making Spaces feature and a proving to be a huge success with attendees, the NAT MAKS 2023 collaboration was the perfect evolution. The creative behind this year's branding features autumnal tones including deep oranges and complex greens, beautifully complimenting the time of year in which Decorex will take place. The deep orange colour is also synonymous with the arch of Olympia, where the event is situated.
"Decorex is a show like no other. The recognition and support the show provides to new craftspeople is invaluable to the interiors industry. This is very much reflected in Decorex's attendees who are keen to discover new talent and learn about the process behind our work. I'm so excited to get everyone involved with marbling during Decorex 2023." comments Natascha Maksimovic, NAT MAKS.
The popular interactive Making Spaces feature will return in 2023, with a new and inspiring line-up of talented craftspeople.  Decorex is proud to be working with Cockpit, The Black Artisans, Future Icons, QEST and Rycotewood communities this year.
Decorex: Sustainability Task Force
As part of Decorex's continued commitment to sustainability, this year the team has launched the Decorex Sustainability Task Force, in order to educate, encourage and support interior designers to become more sustainable.
This year's show will be powered by 100% renewable electricity. This means the electricity use will be carbon neutral, preventing the creation of an estimated 21.5 tons of CO2. The Better Stands Initiative is a landmark campaign to reduce the waste that stands and booths at exhibitions can create, with a target to phase out all disposable stands by 2024. All Decorex exhibitors are encouraged to either reuse or recycle at the end of the show, to help create a more sustainable event.
Unmissable Design Collaborations
One of the most anticipated features of Decorex are the unique designer collaborations which are guaranteed to surprise and delight visitors. This year Decorex is excited to be working with one of the UK's most talented interior designers who is creating a decadent and luxurious treat for visitors to the VIP Lounge. Another innovative and exciting studio is behind the design for this year's iconic Decorex Bar. Watch this space for more to be revealed!
The Decorex Design Talks Programme Returns for 2023
The Design Talks Programme is back with another inspiring line-up for this year, promising a programme of enlightening and informative panel discussions on current trends and hot topics in the interior design industry. Located in the Decorex seminar theatre, the Design Talks Programme will welcome expert speakers such as Linda Boronkay, Sophie Paterson, Natalia Miyar making it the perfect place to learn from industry greats.
Register Now
Decorex is the ultimate design destination to discover the best brands in the luxury interiors sector and meet industry experts from around the globe, all alongside an inspiring talks programme and unique features. Immerse yourself in the world of design at Decorex 2023, spark your creativity and come away feeling inspired.
Registration is now open; early-bird tickets are available until 28 July, with trade tickets at £15, consumer tickets are £28 and VIP passes at £30 for a limited time.
Click here to register your place.
Take a tour through last year's Decorex show by watching the highlights video here and view the inspiring drone footage of the show floor.