Emma Stevenson, Founder, Emma Stevenson Studio, reflects on designing private residential spaces with a unique approach learned from a former career.
Emma Stevenson Studio is a London based boutique interior design practice with a client focused team dedicated to delivering high standard and unique interiors.
The team work on a variety of projects from full refurbishments to consultations; and more recently they have started their own line of semi-bespoke furniture and lighting pieces.
The studio noticed a lack of customisable products in mainstream design and wanted to offer clients the flexibility to put their personal touch on certain pieces. Involving the client in the creative process has enabled them to create bespoke interiors that stand the test of time and trend.
Here, studio founder Emma, who previously worked as a doctor, talks to Interior Designer magazine about their approach to designing for private residential spaces.
How has designing for private residential clients changed recently?
Firstly, we have encountered a big change post Brexit. Non UK suppliers and manufacturers are finding it near impossible to ship in, and UK based companies cant keep up with production. Lead times and shipping has been a mess and the new import taxes have been very harsh on the industry. Navigating this and still trying to deliver a satisfying end result has been the greatest challenge.
From a design perspective there has definitely been a focus on sustainability. Clients are more conscious of the impact on the environment and as with every other aspect of life are showing more concern. This has not been without obstacles but something we also feel passionate about at the studio so we have gladly embraced the challenge.
We try to work as sustainably as possible, working with UK based manufacturers whenever possible, and we have a strong focus on upcycling either sourced vintage pieces or giving a new life to the clients own forgotten pieces.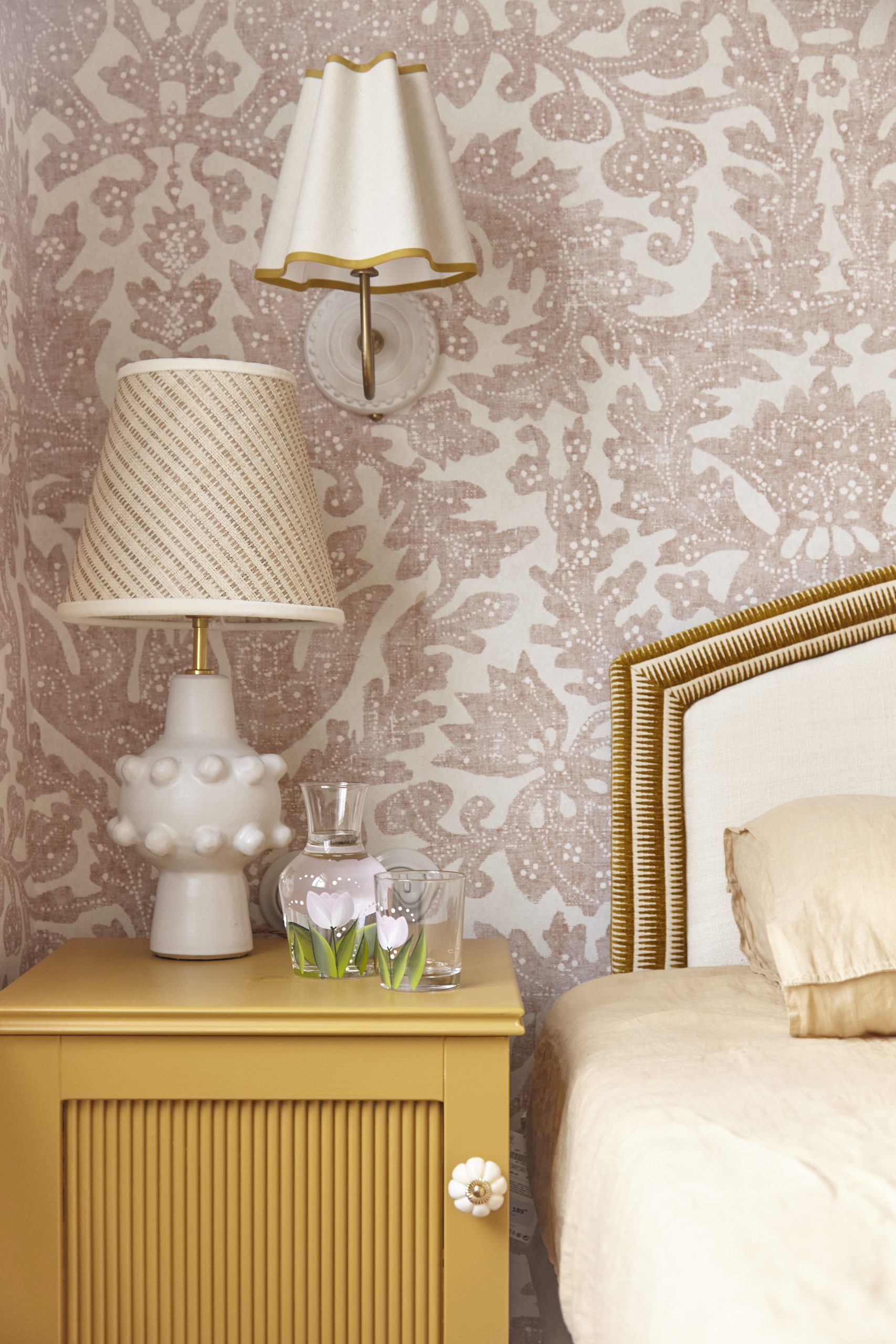 Where does the conversation start with a private client?
We can blame my previous career as medical doctor, but I consider the first meeting as a consultation – the structure is strangely applicable.
I start by researching the history of the client and the space; this is where I work slightly differently as this part plays a major part in the creation of a concept and takes a little time. Getting to understand the wishes and needs of the client are key to a succesful relationship.
We then proceed to a thorough examination, identifying all the obvious and less obvious areas of concern.
And finally, with all these elements, come up with a solid treatment plan. And just like with medicine, I really believe that the active participation of the client will generally have the best outcome.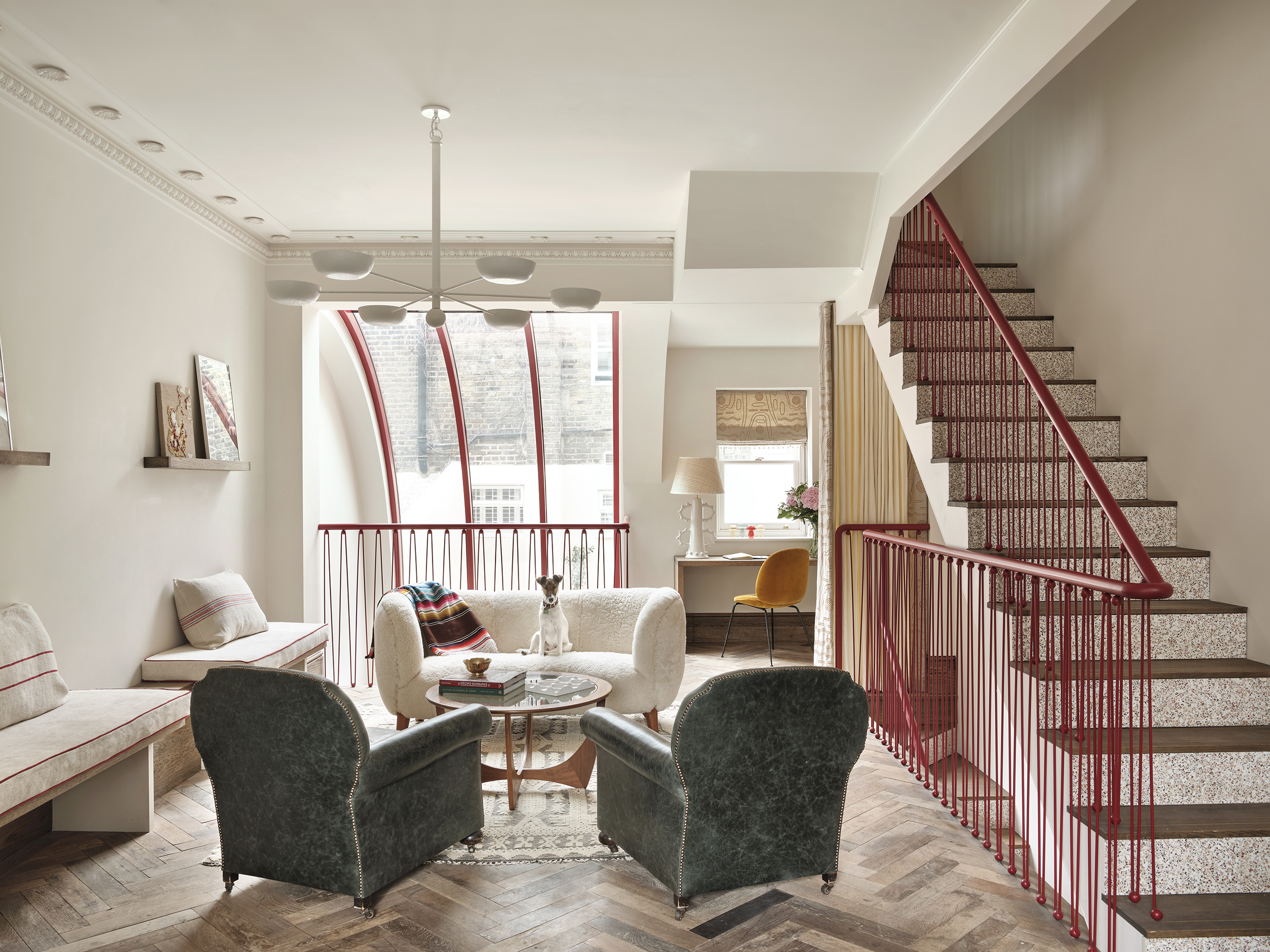 What are your core principles of design that you apply across all private residential projects?
The space must work for the client not the client work for the space. What I mean by this is that you can create the most beautiful spaces, and particularly for residential, but it should make their everyday living easier and smoother – that is the secret of clients being happy with the result long term.
What is a must-have in your own home and do you find this often aligns with your clients needs?
Light! We put a major emphasis on lighting, from bringing in as much as natural light as possible to bespoke lighting plans. We strongly believe that good lighting can truly impact the quality of life and sadly vice versa. We constantly work with the leading lighting experts from technicians to neurologists such as Dr Hubberman, understanding how to design smarter optimising systems for our clients.