The V&A (Victoria and Albert Museum, London) is recognised globally as a powerful endorsement of craftsmanship and excellence in design.
The V&A has an award-winning merchandise licensing programme, collaborating with manufacturers and retailers, providing a tailor-made research and design development service. Beautiful products are inspired and authenticated by the compelling stories from the Museum's rich archives, created in partnership with multiple interior brands.
The V&A proudly presents a variety of its home interior collaborations under a "Global Traveller" theme at the 2023 Decorex International show. It embraces travel and adventure and celebrates the rich diversity spanning centuries and cultures from the V&A's collections. It includes an inaugural range from Agnella by Brintons and updates to existing collaborations from 1838 Wallcoverings, Sofas & Stuff, Blinds 2go, King & McGaw and Surface View.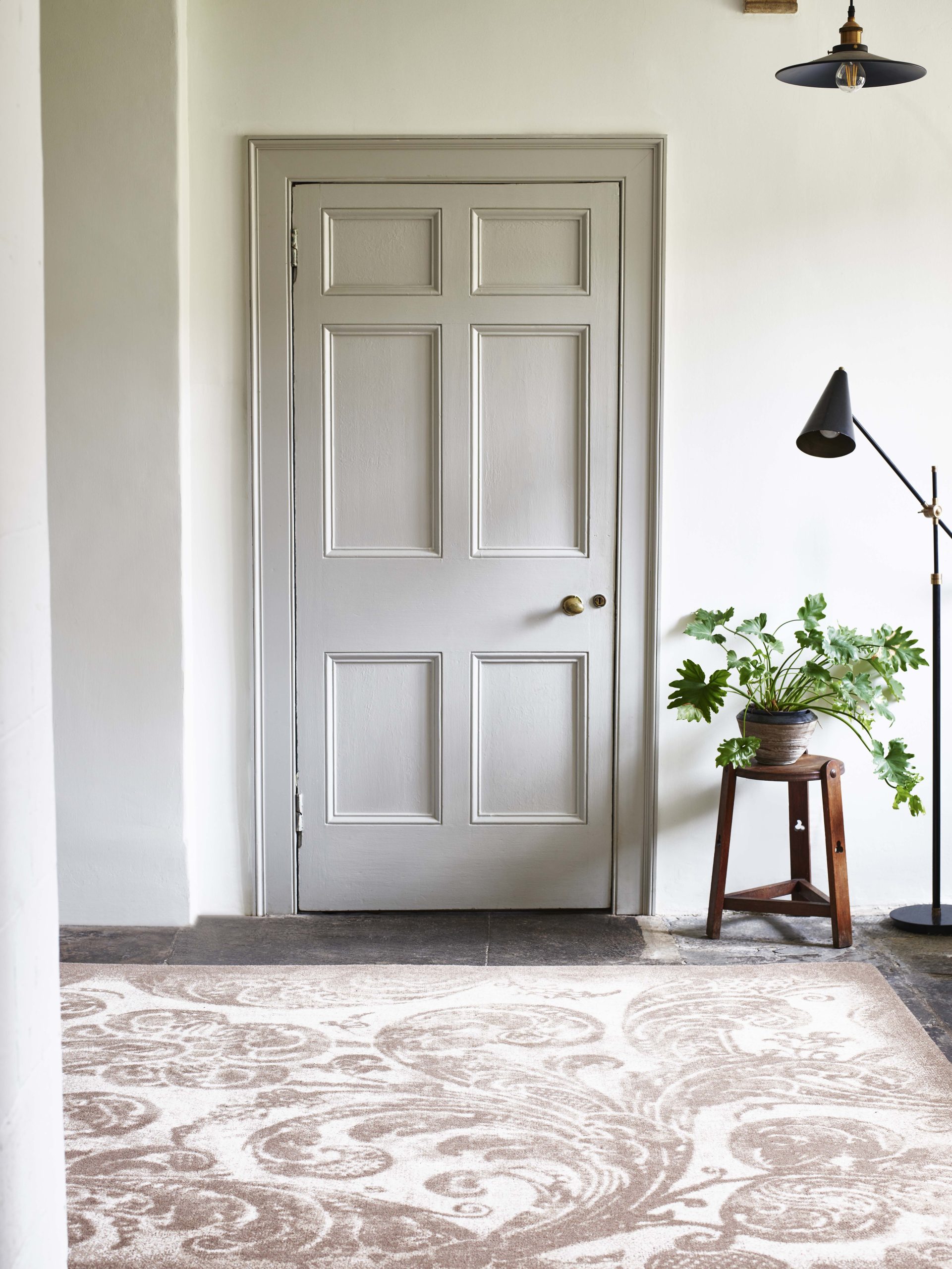 Agnella by Brintons rug, V&A Design Discoveries collection
The V&A and Agnella by Brintons have produced a range of rugs that honours craftsmanship and evokes traditional artisanship. Design Discoveries is drawn from a multitude of artistic influences and distinguished histories that take customers on an inspiring journey. Agnella by Brintons' in-house studio has rescaled and applied fresh colour palettes to the V&A artefacts in a modern approach to design, so that each rug is appropriate and relevant for homes today.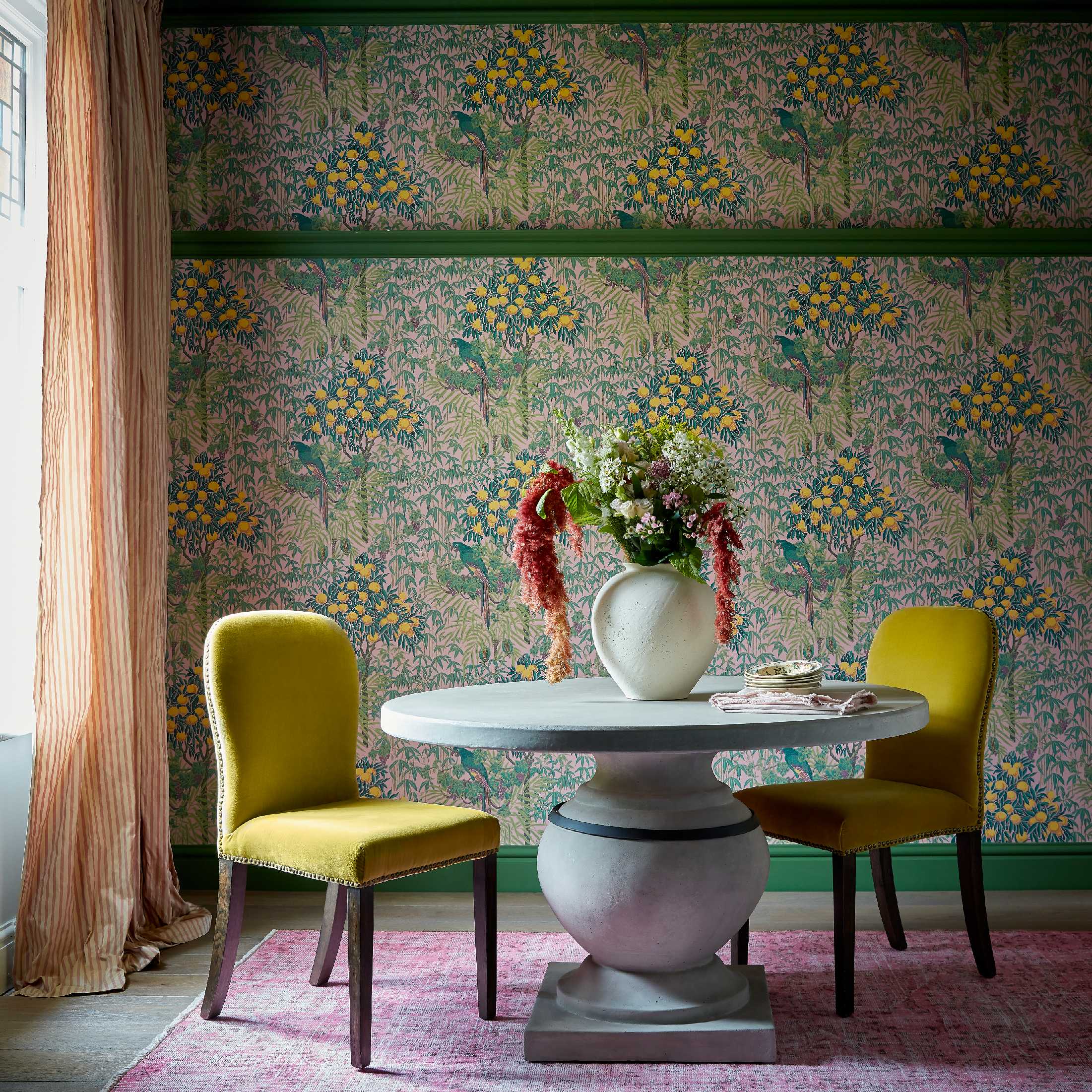 1838 Wallcoverings, V&A Decorative Papers collection
1838 Wallcoverings debuted V&A Decorative Papers collection in 2023 with nine wallpapers in over 30 colourways. Designs range from exquisite patterns based on British 19th and 20th century watercolour illustrations, decorative furnishing fabrics and wallcoverings, to a magnificent wall mural based on an embroidered Japanese kimono. V&A Decorative Papers II collection launches in 2024.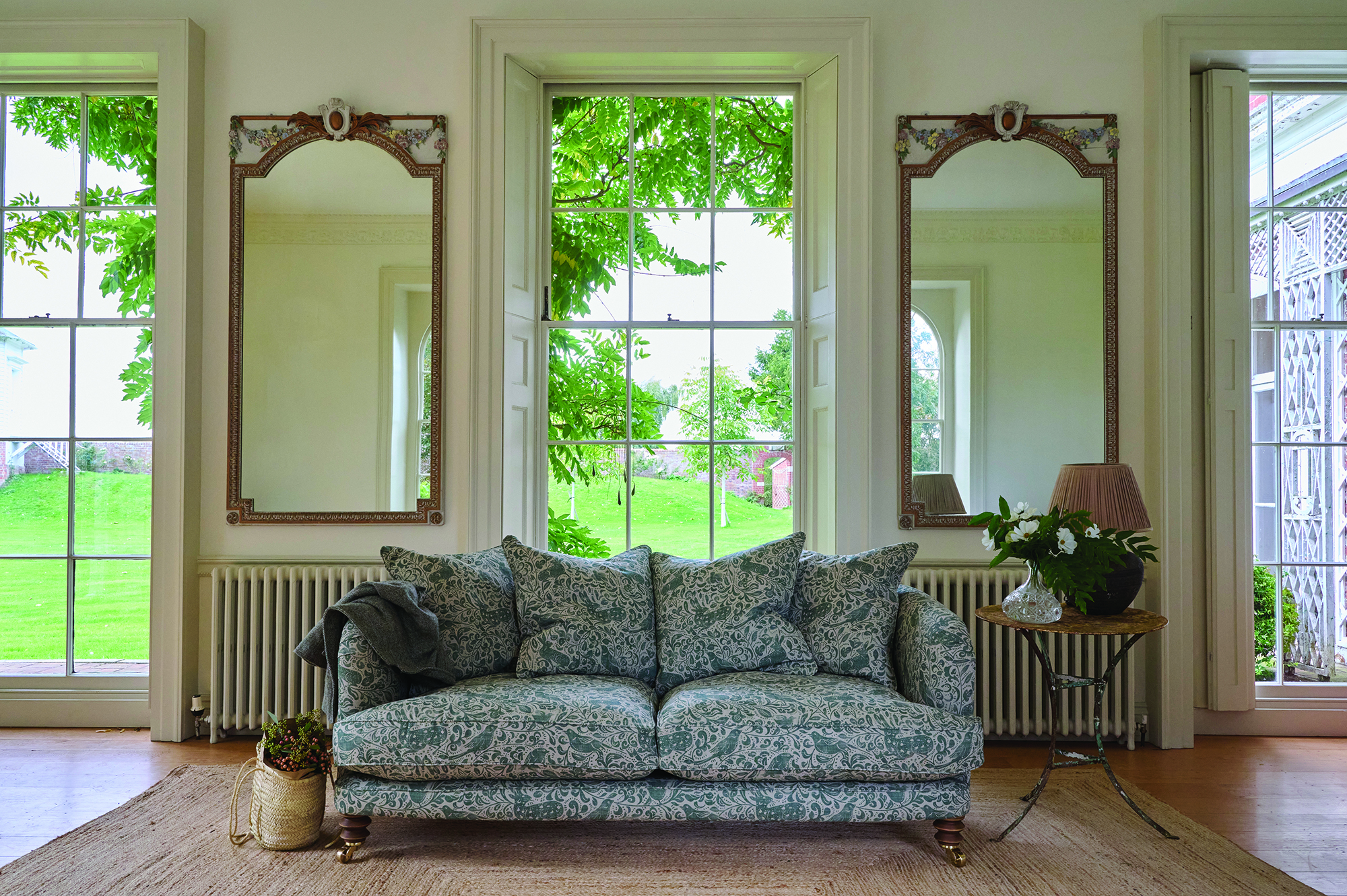 Sofas & Stuff, V&A Drawn from Nature collection
The collaboration between the V&A and Sofas & Stuff stems from a shared love of fine art, textiles, and interiors. Creativity and craftsmanship abound, their ranges draw inspiration not only from patterns and designs, but also furniture shapes from the museum's internationally renowned furniture collection. At this year's Decorex show, Sofas & Stuff will be unveiling their third fabric range with the V&A, Threads of India. Printed in Lancashire, on a natural viscose and linen blend, the evocative and timeless fabrics are both soft to the touch, yet robust enough to deal with the demands of 21st century living.
King & McGaw art prints, V&A collection
King & McGaw has a long-standing collaboration with the V&A, delivering framed fine art prints. Featuring much loved pieces inspired by John French photography, 19th century Arts and Crafts wallpapers by William Morris, exquisite Indian paintings, and woodblock masterpieces from Japan.
Surface View, V&A Patterns collection
Surface View develops bespoke wallcoverings featuring V&A designs. Taking inspiration from Japanese albums of botanical studies to inspire their Japanese Florals collection, to 18th and 19th century wallpaper designs for their Vintage Florals collection. Each is available in a selection of finishes and materials, across their range of mural wallpapers, printed ceramic tiles, art canvases, art prints, wall charts and window films, all made to measure in its UK workshops.
To find out more about the V&A Brand Licensing programme, visit stand F76 or email the team at licensing@vam.ac.uk.
www.vam.ac.uk | IG: @vamuseum