Lucy Vail is the flourishing founder behind her eponymous luxury floral design studio. Here, she shares her joy and dedication to creating intricate, bespoke floral designs for a variety of projects, including large-scale installations for some of the UK's most iconic venues and brands.
Tell us about your design background and the history of your brand.
I have always been a creative individual but first discovered the world of floristry at the age of sixteen, during a wreath-making course. Selling wreaths became a way for me to earn extra money, until a client asked me to provide flowers for her daughter's wedding. I then immersed myself in six months of self-teaching through YouTube and loved every second of it. Determined to learn from the best, I relentlessly pursued a job with the world's top florist, eventually succeeding after three months of persistence. This led to a year of training in Florence and another six months in Venice with a different company.
Returning to the UK, brimming with inspiration, I embarked on freelance work for renowned floral design companies in London while simultaneously establishing my own company. In 2017, Lucy Vail Floristry (LVF) was born, renowned for its high-impact floral designs using sustainable mechanics and seasonal flowers.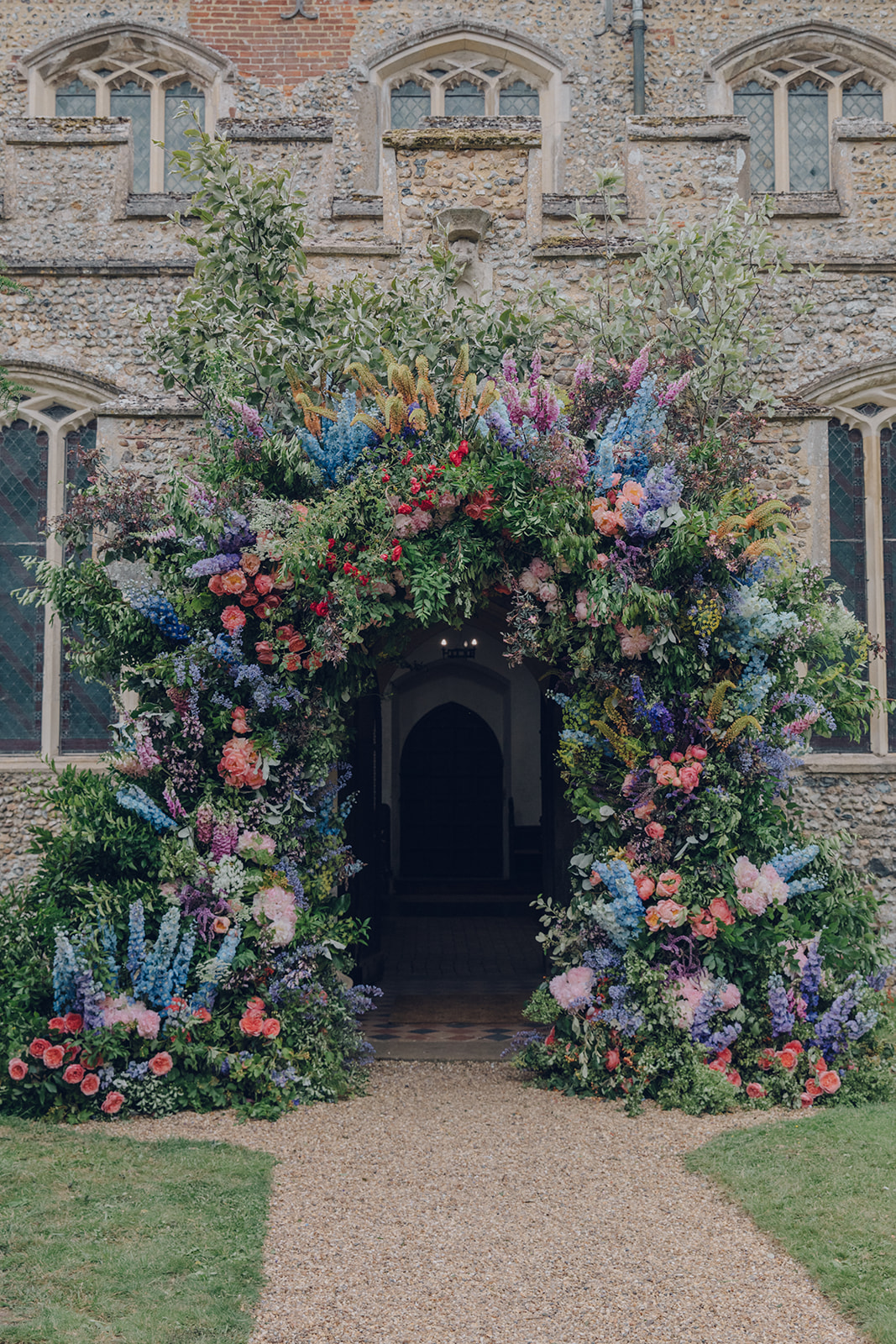 What does Lucy Vail Floristry represent as a design company?
LVF is renowned for 'bringing the outside in' and our bold use of colour; we can transform any environment into an immersive botanical wonderland. Our commitment lies in recognising the significance of seasonality and utilising locally sourced blooms, which we believe is the future of luxurious floristry. Working globally, we select the finest blooms and foliage from each country, embracing the beauty that comes with working with the seasons. Ultimately, our vision is to say that every stem in our designs is home-grown, not flown.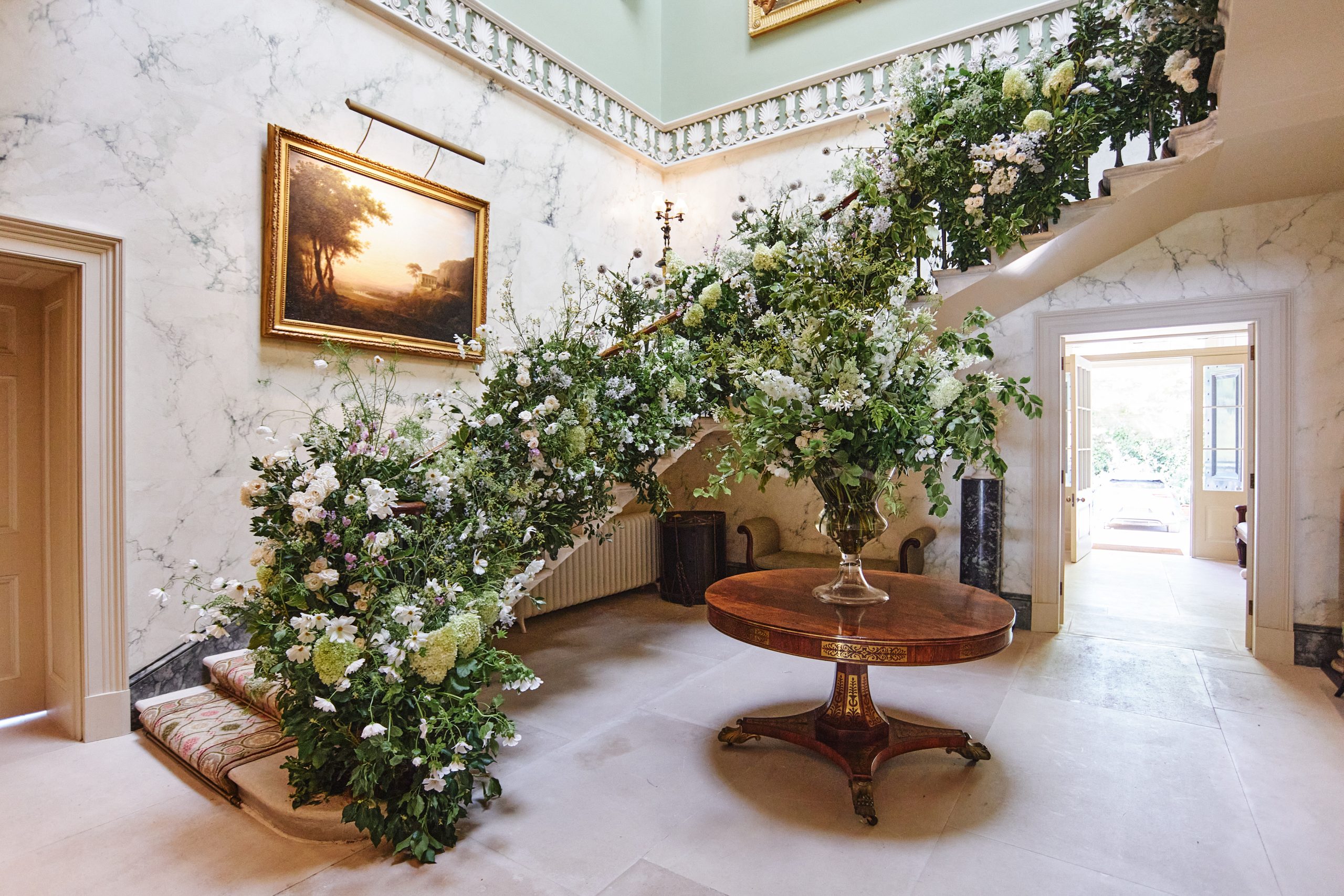 How do you continue to innovative in the floristry industry?
Every element in our designs is carefully considered, from flower selection to supporting props. We want to work with nature, not against it, so our team is constantly continuously exploring new sustainable methods, pushing the limits of luxury floral design.
Our style draws inspiration from the intricate shapes and textures of flowers, resulting in unique designs that mirror nature's diversity. To enhance our creations, we regularly expand our collection of props and structures, commissioning custom pieces and collaborating with skilled British craftsmen for special ventures.
How do you approach working with external design teams when creating floral installations for hotels and larger projects?
We love collaborating with our clients, drawing inspiration from the space's buildings heritage, gardens, and personal stories. We weave personal details into the design to create authenticity for both private and corporate clients. Our inspiration extends beyond floristry to architecture, art, and theatre.
What has been your most successful milestone to date? 
Designing the Bull Ring Gate entrance for RHS Chelsea 2022 was an amazing experience. We crafted a 6m by 3m archway to commemorate Queen Elizabeth II's Platinum Jubilee, filled with 3,500 British plants — the largest entrance the show has ever seen. Witnessing The Queen pass through the gate was truly unforgettable. We are honored to be invited back for a second consecutive year, for RHS Chelsea 2023, where we will be designing the main public entrance, the London Gate.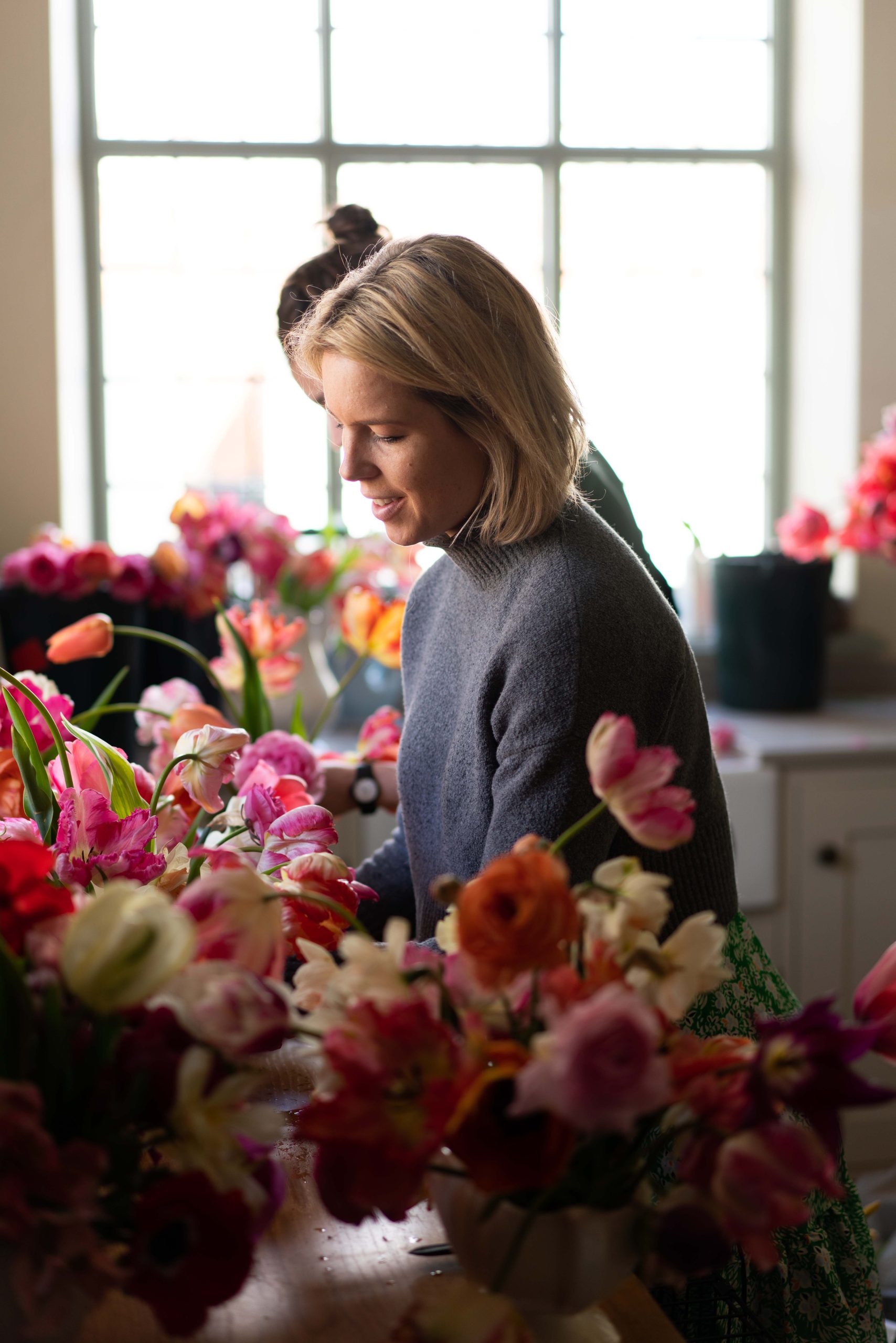 How do you tackle issues surrounding sustainability in the design industry in your own studio and processes?
The luxury events industry is notoriously unsustainable so we are constantly striving for improvement. Education plays a key role as we challenge bad, unnecessary habits, such as using floral foam when reusable materials suffice. Our mission is to create large-scale installations sustainably and advocate for these methods on our platforms. We design our own reusable props and structures, debunking the notion that homegrown blooms cannot be used extensively. By incorporating locally sourced flowers, we aim to prove luxury florists wrong and make a positive impact.
What are you focused on for the rest of the year?
This year has been thrilling for us. We participated in RHS Chelsea 2023 and British Flowers Week 2023, and now we're working on our most significant projects yet. From a creative perspective, we're dedicated to adding intricate details to our designs for a more personalized touch, in addition to our sustainable prop innovations.