Decoding the design of Zedwell Tottenham Court Road, a first-of-its-kind interior space designed for subterranean sleep and positive wellbeing.
Zedwell Tottenham Court Road has made history as London's first underground hotel. Submerged below Great Russell Street and just a few minutes' walk from Tottenham Court Road tube station, the former underground car park has been transformed into a hotel, innovating the way for underground architecture.

Owned by leading London investors Criterion Hospitality, Zedwell Tottenham Court Road was designed in consultation with leading psychologists, sleep experts and world-class interior designers. It is the second hotel to open under the Zedwell brand with the Greenwich location becoming the third and latest in the collection. Zedwell is a lifestyle concept that has been created for the sole purpose of promoting sleep, health and well-being.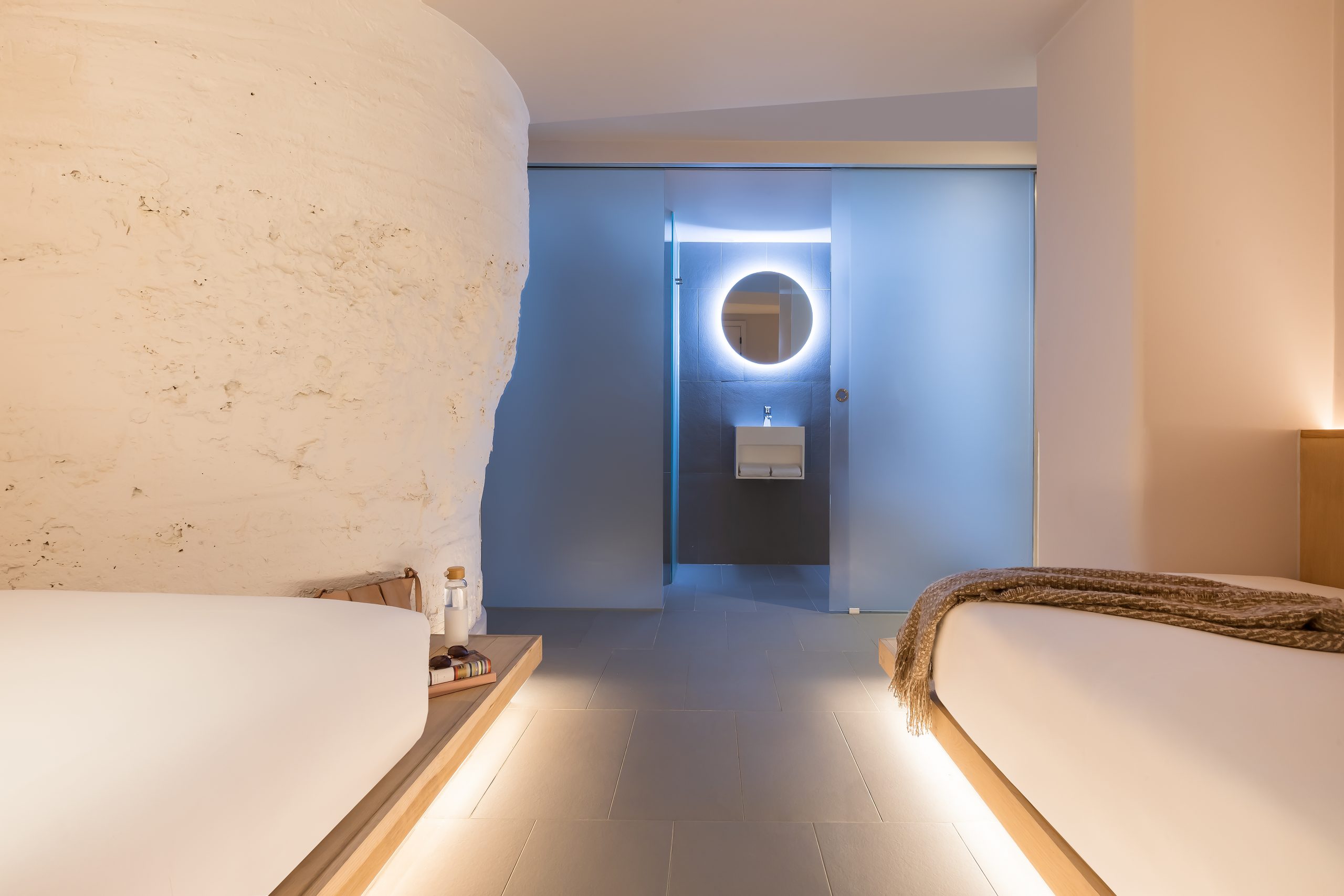 "This project has been an exciting journey into the fusion of architectural innovation with psychological and physiological understanding," says Darija Zivni-Aziz, Head of Interior Design at Criterion Hospitality.
Guests take the lift below ground to their cocoons – a clutter, gadget and window free experience that removes all distractions from the outside world. Fresh, purified air flows through the space and noise-reducing walls, floors and doors create the ultimate sanctuary.
Taking inspiration from geological chalky facades and glistening mineral surfaces, Zedwell Tottenham Court Road's public areas feature white stalactite-like rock formations carefully blended with a palette of sage green and inspiring artwork throughout.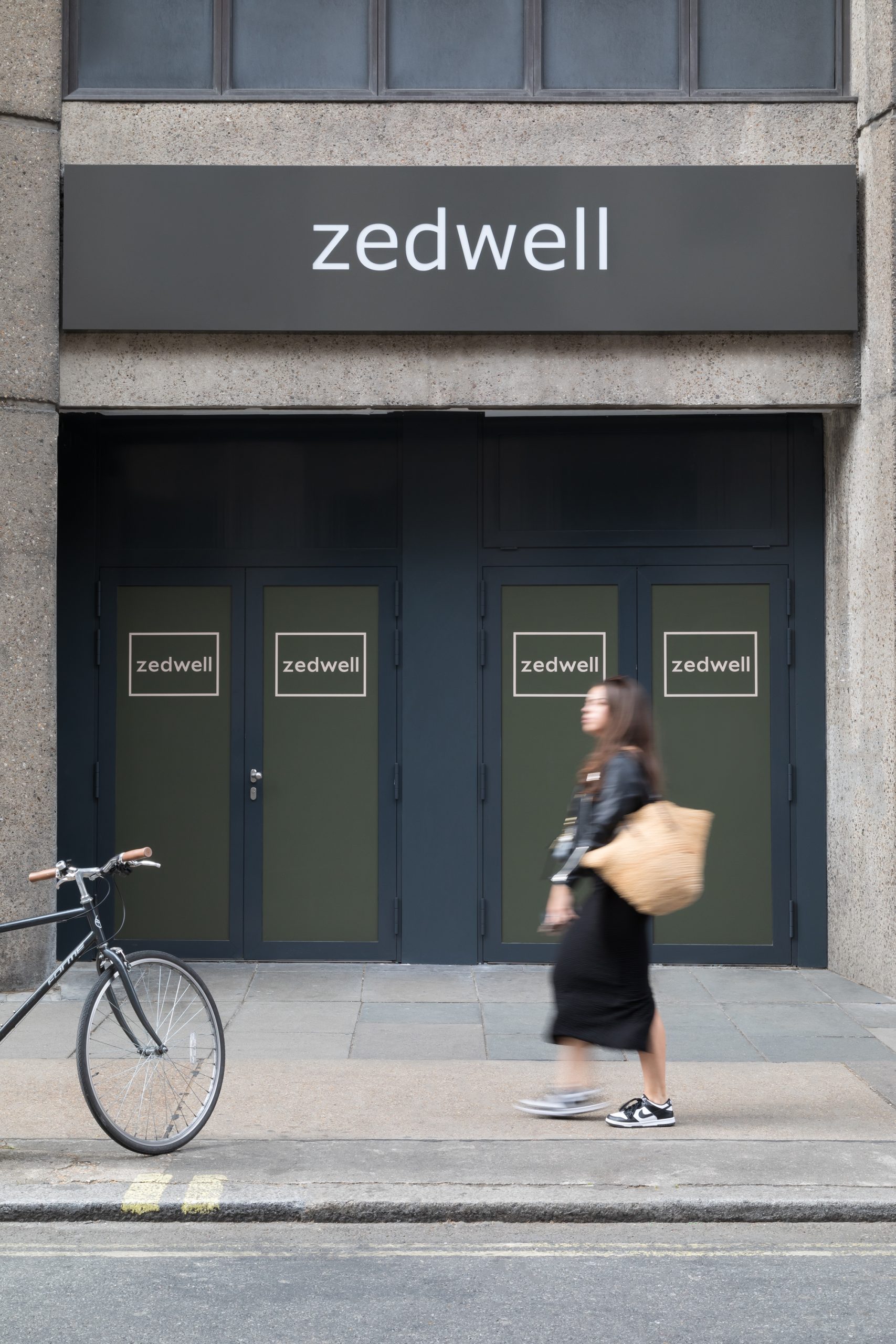 The luminescent cavernous walls continue into the cocoons, melded with Zedwell Hotels signature nature-inspired tones and calming hues of greens, ivory and oaks. Materials used are either natural or recycled and cocoons are free of TV's because even when turned off, emit a buzzing energy that disturbs sleep. Cocoons boast Hypnos beds topped with luxury cotton sheets, ambient circadian rhythm based lighting and modern rain showers to aid deep rest and restoration.
Arrival at the hotel is designed to be stress-free and seamless with state-of-the art self-check-in desks and a communal space for guests to meet and mingle and the cocoons range from private sanctuaries for solos sleepers up to rooms for four guests.
Here, Criterion's Darija Zivni-Aziz chats about the finer details of this exciting project.
What was the brief for this location and how did it differ from the other Zedwell hotels in the Criterion portfolio?
The brief for Zedwell Tottenham Court Road was, in essence, an exploration into leveraging the unique properties and potentials of an underground space. Unlike our previous locations, this project presented an innovative challenge to transform a car park into a subterranean sanctuary dedicated to sleep and wellbeing, marrying the natural energy-efficient insulation of the earth with a design that enhances physical and emotional wellness through carefully considered aesthetics, materials, and sensory experiences.
Can you tell us about working with psychologists and sleep experts on this project – at what stage did they become involved and how was their input translated into the design?
The collaboration with psychologists and sleep experts was pivotal from the very outset. Their input shaped the foundational design ethos, guiding us on how to create environments that inherently support sleep and overall wellbeing. For instance, their insights into circadian rhythms informed our lighting schemes, while their expertise on the psychological impact of colours and materials influenced our aesthetic and tactile choices.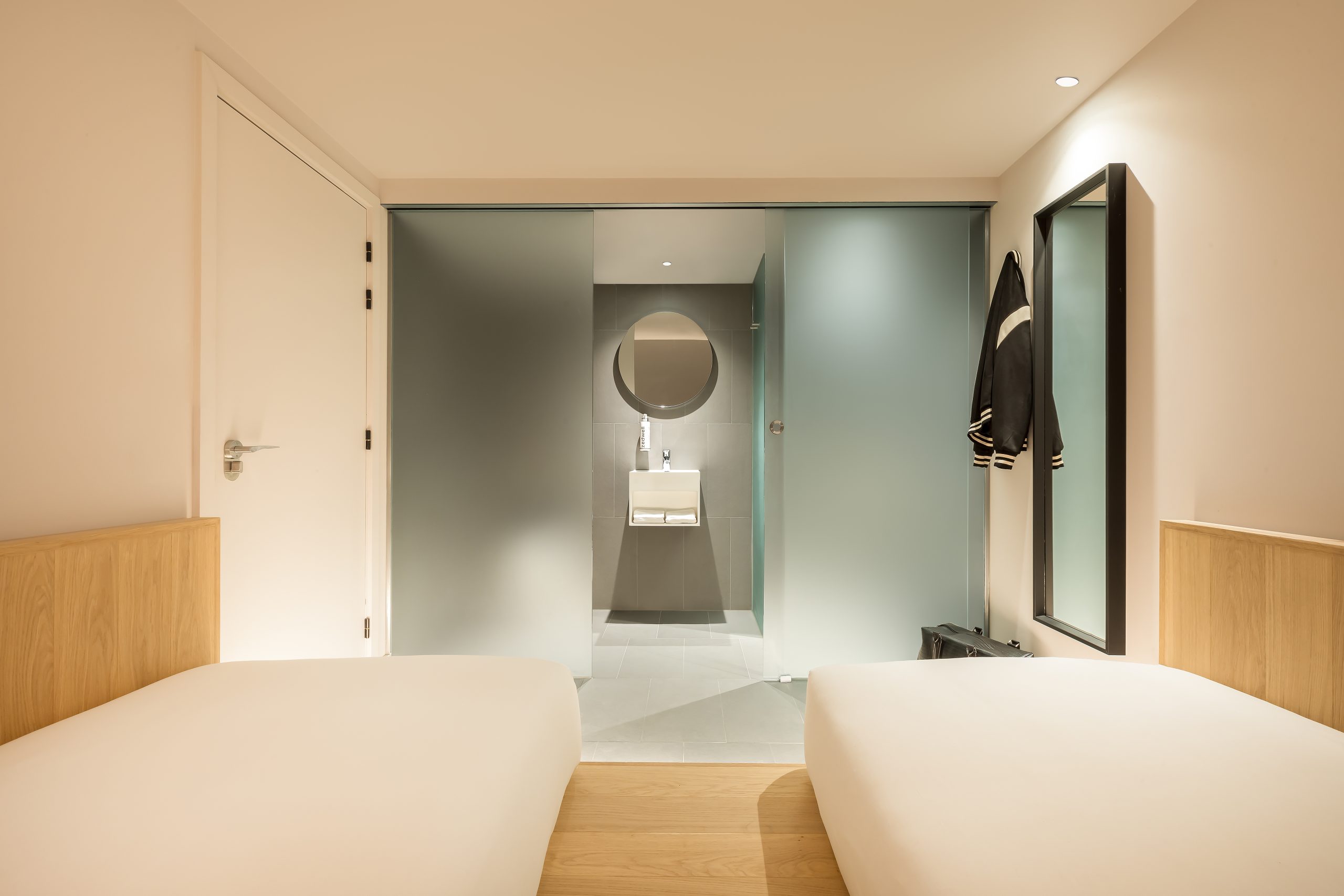 How was technology and automation utilised in this project to help create a harmonious guest experience?
Technology and automation were wielded thoughtfully, ensuring a seamless and unobtrusive guest experience. For example, we implemented state-of-the-art self-check-in desks to smooth the arrival process, while in the cocoons, innovative charging systems and automated, memory recall shower systems by Axor enhance functionality without disrupting the tranquil atmosphere. Furthermore, we employ a technologically advanced air-purifying and temperature control system to maintain optimal conditions for rest.
In this context, technology assists guests in effortlessly navigating them toward their room with intuitive ease. By eliminating elements that may trigger anxiety or irritation, technology and automation emerge as crucial, ensuring a seamless transition from the bustling outside world into their tranquil Zedwell cocoon.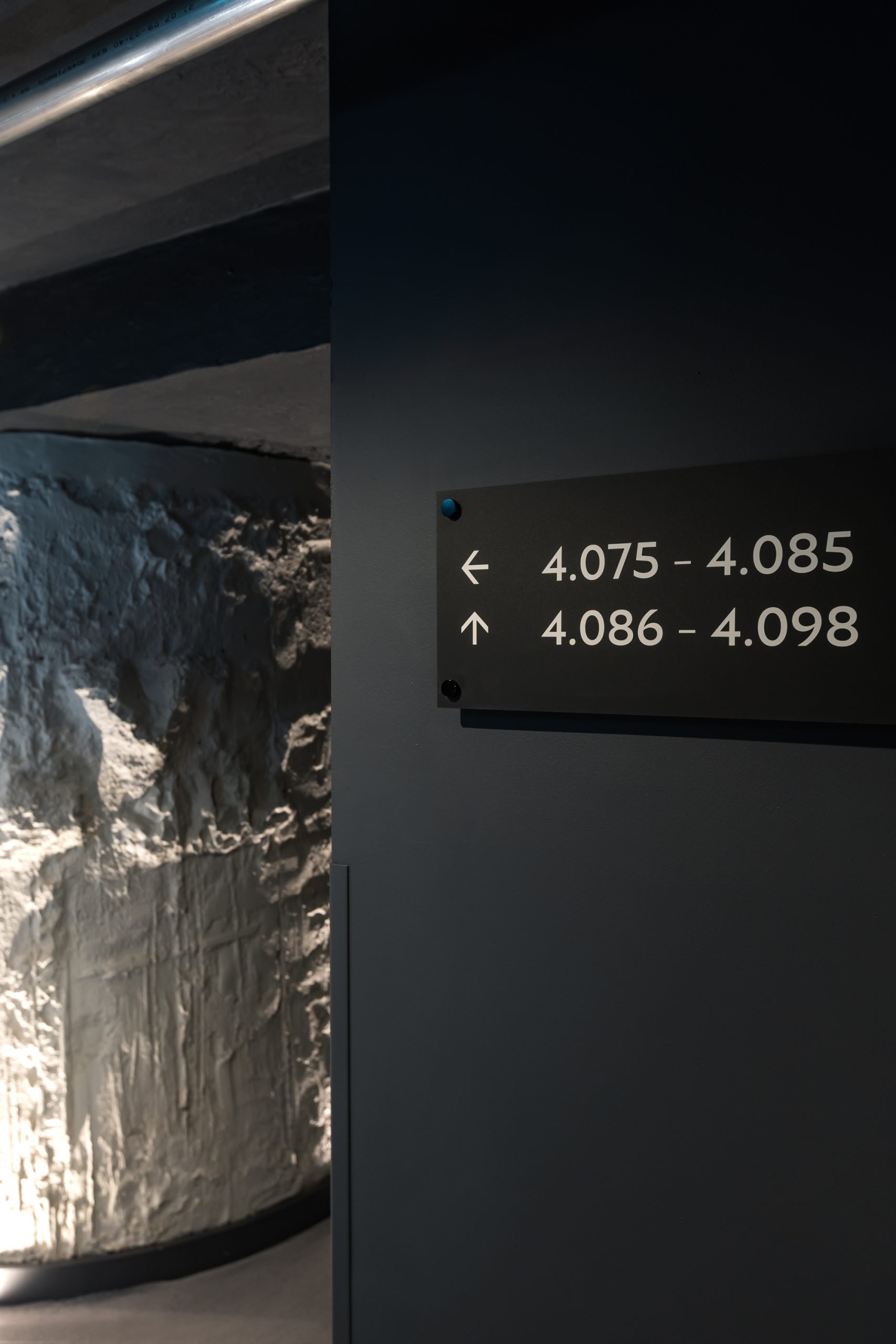 Can you tell us about some of the other design features that were unique to this project?
The journey into Zedwell Tottenham Court Road immediately immerses guests into a unique, subterranean realm where stalactite and cavernous aesthetics take centre stage – a distinctive departure from the bustling energy of London above. Embracing the inherent tranquillity and cool, natural isolation of an underground environment, this project became an exploration into harnessing and enhancing these elemental characteristics for optimal restfulness. Our collaboration with Elektra Lighting, while maintaining a consistent theme of circadian rhythm support across all Zedwell locations, took a more detailed approach here, with concealed LEDs subtly illuminating the rocky textures and shadowy recesses of the cavern walls and ceilings. Not merely an aesthetic choice, this lighting strategy subtly and gently guides guests' natural biological clocks even in the absence of natural light.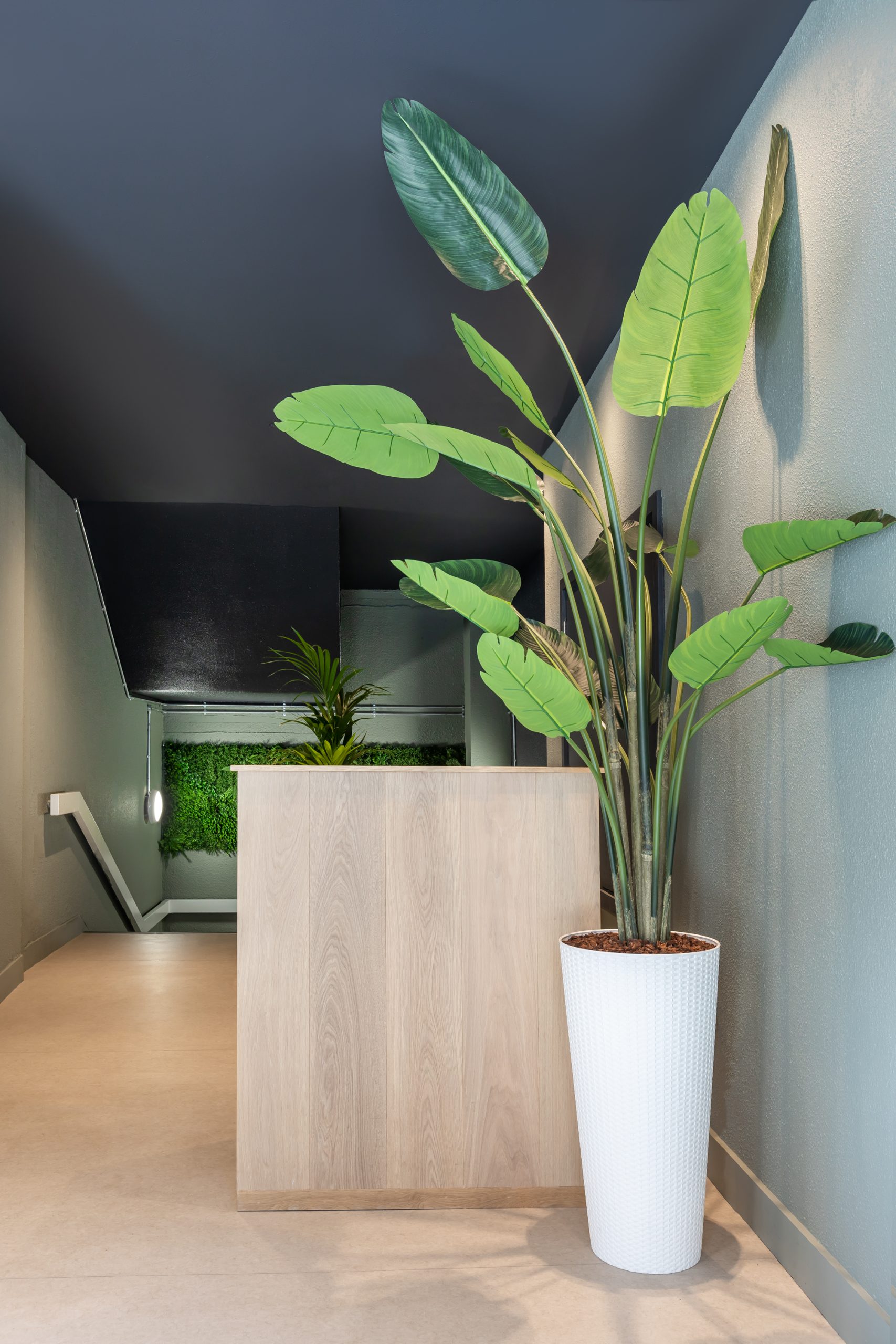 Can you talk about the use of materials throughout?
A spectrum of natural and recycled materials were incorporated into the design at Zedwell Hotels. We used a palette of soothing creams, calming sage greens and earthy deep terracotta with flooring and bed frames made of natural oak. Original exposed rock is enhanced by strategic lighting to create a setting which that not only affirms our commitment to sustainability, but also grounds the guest in an environment that is both ethereal and inherently organic, catalysing a deeper connection to the element of earth and the tranquillity sought underground.
How did you tackle issues surrounding sustainability?
Our approach to sustainability at Zedwell Tottenham Court Road was multifaceted with the utilisation of either natural or recycled materials – alongside leveraging the energy-efficient properties of subterranean architecture. Also, the absence of conventional amenities like TVs, which have hidden energy consumption, not only preserved the serenity of the spaces but also minimised our energy footprint.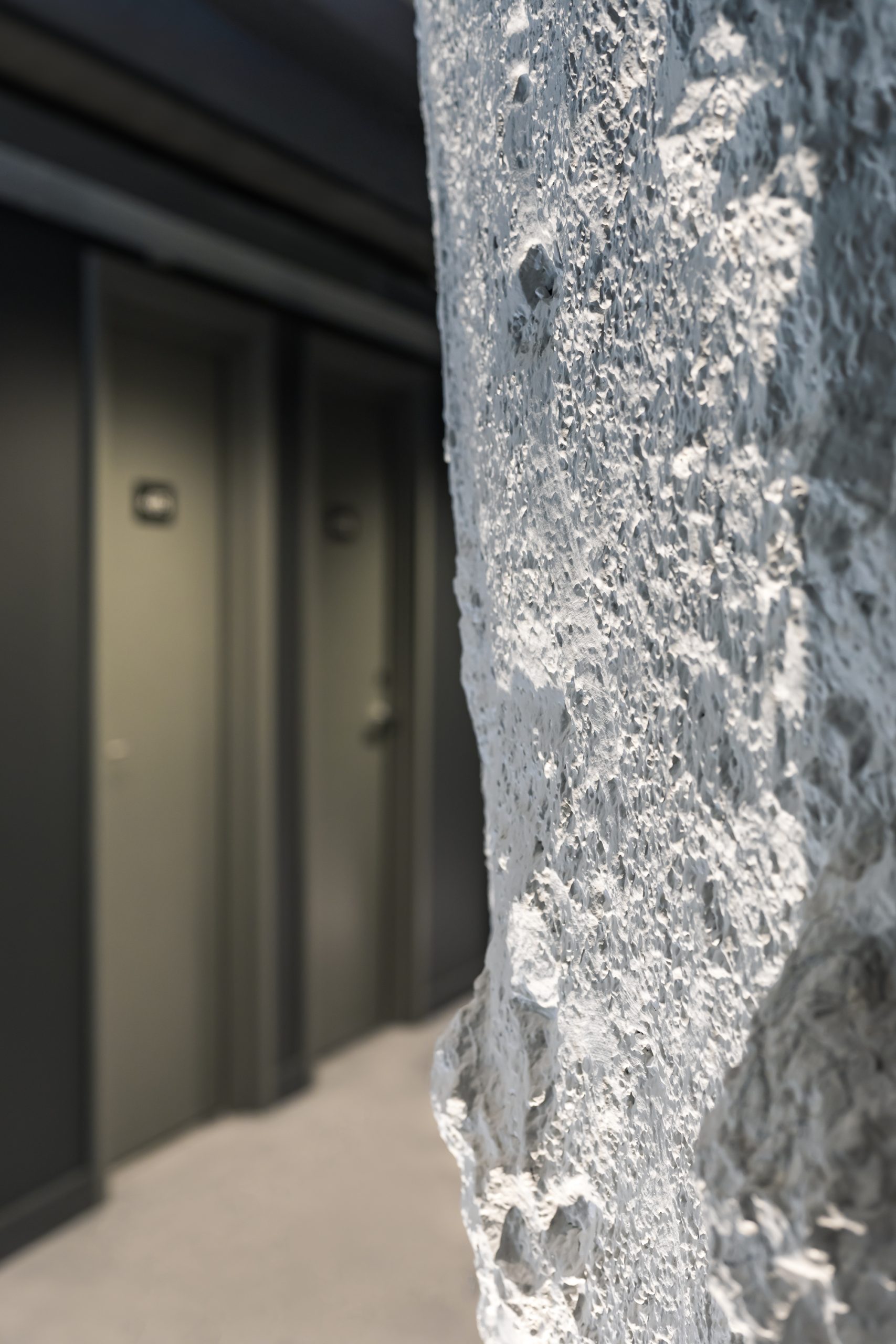 What was the most challenging part about this project?
Transforming a subterranean space, formerly a car park, into a peaceful retreat presented unique challenges regarding lighting, air quality, and mitigating any sense of confinement. Crafting an environment that felt open, airy, and connected to nature, while encapsulated underground, required a meticulous and innovative approach to every design detail, and we've achieved this at Zedwell Tottenham Court Road.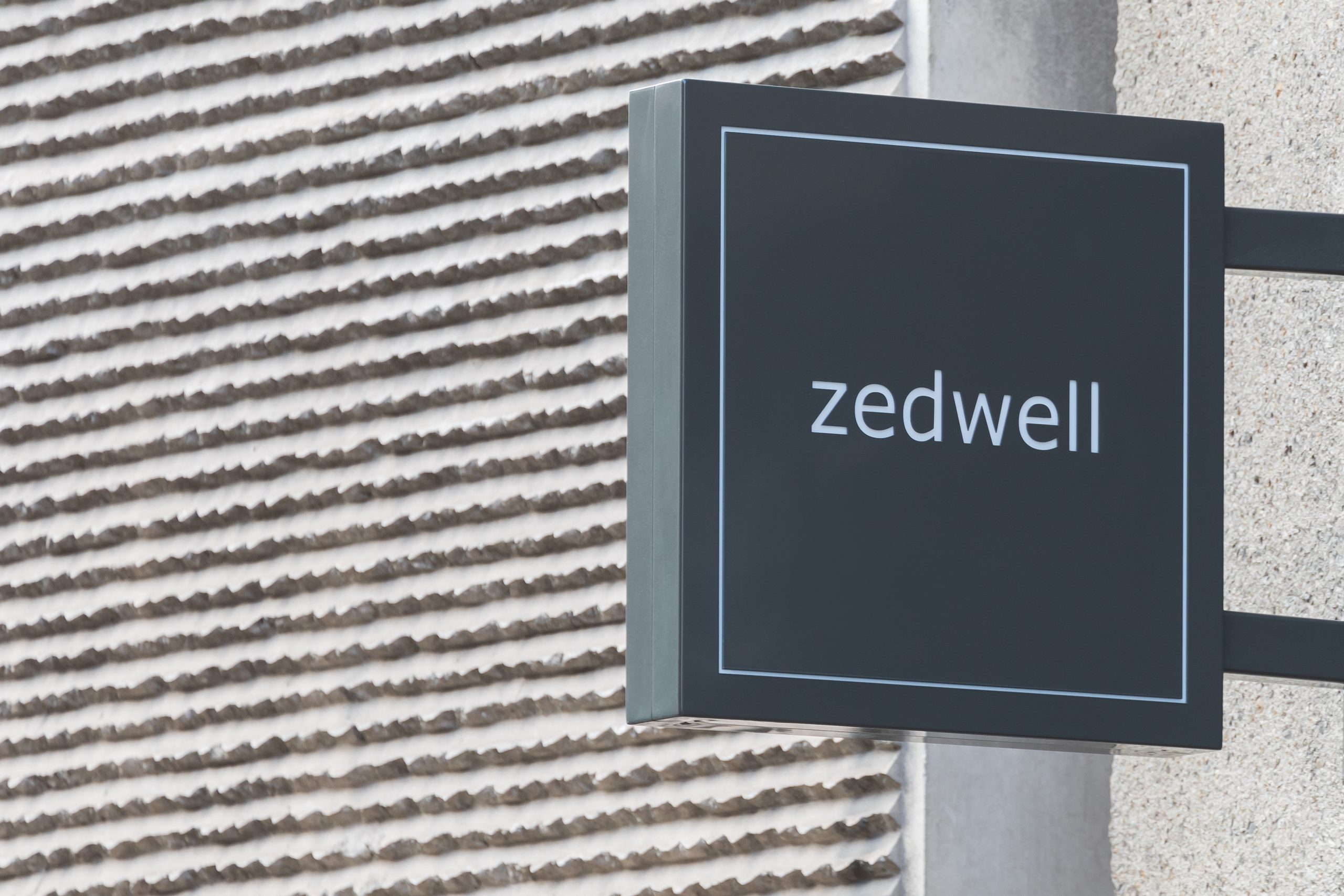 Can you tell us about some of the brands that you worked with in this project?
Our collaborators included Elektra Lighting for our bespoke lighting solutions, Axor for intuitive, memorable shower experiences, Farrow & Ball wall paints and Hypnos for the superior quality beds, to name a few. The unique blend of high-quality suppliers across various facets of the project ensured that every detail was precisely attuned to our overall design and wellness objectives. We believe that whilst taking away all non-essential items that do not support sleep, the amenities that we do provide are of the highest possible quality.
www.zedwellhotels.com/tottenhamcourtroad | IG: @zedwellhotels