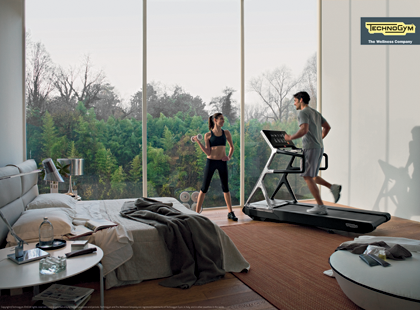 Technogym is a world leader in the design and manufacture of fitness equipment, established in 1983 when founder and President Nerio Alessandri designed the first piece of Technogym equipment in his garage in Cesena, Northern Italy.
?Since then, the company has grown to become one of the world's leading manufacturers of state-of-the-art fitness equipment, renowned in globally for its innovative design and technology. The dedicated Technogym team, along with medical professionals, researchers and academics, investigate and create solutions to help people live healthier lives that incorporate regular physical activity, balanced diet and a positive mental approach.
?Technogym's philosophy is built upon a call for social responsibility, out of which Mr Alessandri created the Wellness Foundation – a charitable organisation with a deep commitment to Wellness education. The company believes that people's health goes hand in hand with the health of the planet, so its mission of bringing Wellness to the world extends consistently to environmental care in facilities, buildings and processes.?Technogym design is innovative and winning accolades from the iF Product Design Awards, IDSA and Red Dot. With the benefit of decades of research and knowledge in the professional and commercial sectors, Technogym has also developed fitness equipment collections perfect for the home.
?For more information telephone 0800 316 2496 or visit www.technogym.com