The Alpina Gstaad has opened to reveal an exquisite and sensitive interpretation of chic Swiss Alpine living by HBA London.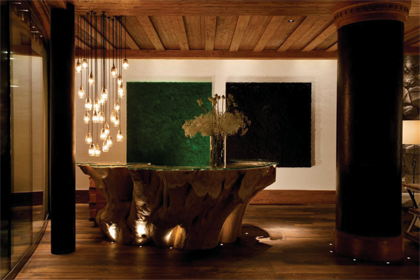 Already hailed as "the birth of a new classic", The Alpina Gstaad embraces legend, location and Swiss provenance in equal measure with modernity and a generous array of idiosyncratic delights.
This is the thoughtful luxury and individuality of a very special private residence melded into an extraordinary hotel through a design vision informed by the past while understanding the future of the luxury hotel experience.
For an in-depth look at the project, keep an eye out in the next edition of Interior Design Today magazine.
Photography by Reto Guntli.