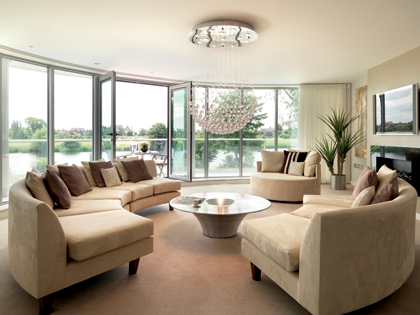 The National Design Academy (NDA), a centre of excellence for interior design, is offering a distance learning Master of Arts Degree in Interior Design. The course, validated by Staffordshire University, is studied part-time, online via their bespoke Virtual Learning Studio (VLS).
While many Masters degrees follow a research pathway or taught modules, this innovative new Masters of Arts Degree in Interior Design provides the best of both worlds, enabling students to study a fully taught, structured award but allowing specialisation in each module according to interest or employer preferences. This Masters degree is delivered by distance learning and is equally suitable for those currently working in the design or architecture professions who wish to build on previous qualifications, as well as recent BA (Hons) graduates or equivalent seeking to extend their knowledge and skills.
Director of Studies, Anthony Rayworth commented "This innovative MA in Interior Design provides professionals with the opportunity to gain recognition for their experience and expertise, without impacting on the time dedicated to their career. The exciting and flexible learning programme, developed in collaboration with the interior design community, is designed to fit around existing time and financial commitments."
The programme of study is focused on the present and future requirements of the design profession and provides an opportunity to study at a higher level, developing and analysing knowledge and skills relevant to the industry.
A sequence of structured taught modules encourages you to explore new areas and provides a flexible approach within which you can pursue a research pathway which may be relevant to your employment or specific interest. Alternatively, you can take a more general approach to each module and study a range of elements.
For more information visit http://www.nda.ac.uk/courses/MA-Interior-Design.aspx