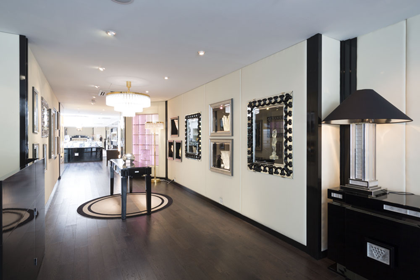 Lalique is a global lifestyle brand synonymous with luxury, innovation and know-how.
In the core of the French countryside, in Wingen-Sur-Moder, every single Lalique piece is carefully manufactured by talented craftsmen, who pass their knowledge on secrets of the frosted-finish crystal, from generation to generation.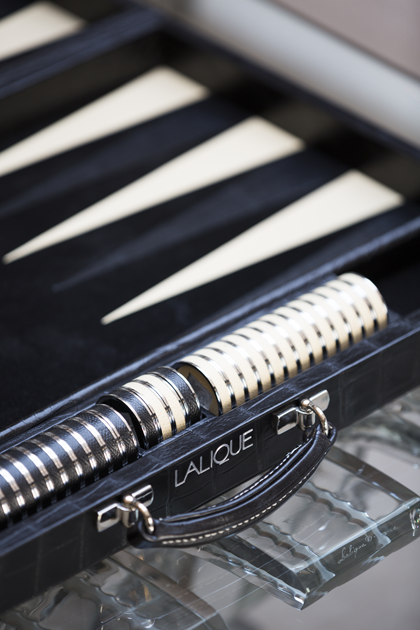 Before leaving the factory, every item will pass through the 30 or so pairs of hands involved in their creation by undergoing very strict quality control procedures.
Throughout his life, Rene Lalique, fascinated by the transparency of the glass, was commissioned to collaborate on a number of ambitious projects.
His sense of balance and harmony combined with his mastery of technique, made him ideally suited to the challenge of creating works on a monumental scale, such as several cabinets for the Orient Express, the doors in the imperial palace of Prince Asaka (Tokyo), different perfume bottles for Coty, Roger & Gallet, Nina Ricci, exclusive jewellery collections for Sarah Bernard and Calouste Gulbenkian.
Such alliances continue to the present day with the work Lalique does with Jean Michel Jarre, Yves Klein, Bentley, Studio Putman, Jaguar, James Suckling…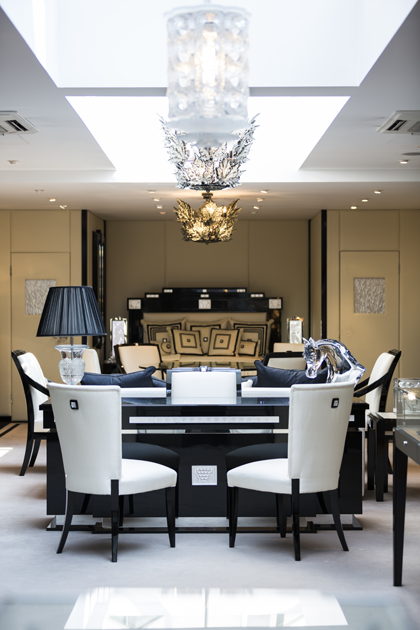 The inherited high standards along with the very complex traditional skills and innovative drive make Lalique the leading international brand when it comes to crystal trends.
The essence of this French crystal universe is epitomised in the showroom at 47 Conduit St, Mayfair, where perfume, crystal, jewellery and Interior Design are available together.
Lalique's professional team at the boutique offers a personal service to an expanding international clientele and always aims to please the most discerning palates.
Following the tradition of its founder, Lalique creates and conceives bespoke architectural crystal projects such as doors, panels, chandeliers, handrails.
Custom design projects remain at the cutting edge of design, style and technology.
For more information telephone 0207 292 0444, email shop.london.c.s@lalique.fr or visit www.lalique.com