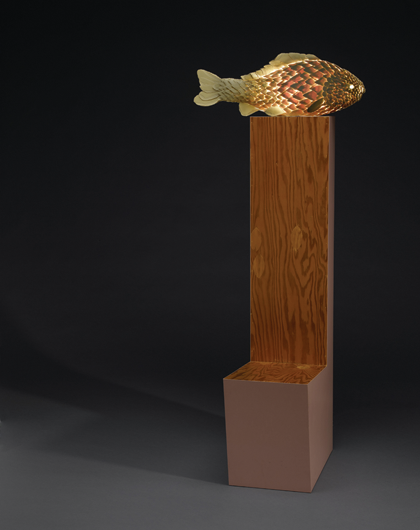 Throughout celebrated Venice Beach, Calif., based architect Frank O. Gehry's career, the fish has been an important archetype that appears in both his architecture and design projects. Bonhams is proud to offer an example of a 1984 'Fish Lamp' estimated at $70,000-90,000 in the 7th October auction of 20th Century Decorative Arts in Los Angeles. This rare example from the Fish series illustrates Gehry's chosen symbol of the primal natural essence, the fish, and is repeated in his work from this period in various forms and incarnations. As simply stated by Gehry himself, the fish portrays "a perfect form." Bonhams is honoured to offer this piece for sale at auction during a period in which the post-war art and architecture landscape is being explored currently in Los Angeles in such exhibitions as "A New Sculpturalism: Contemporary Architecture from Southern California" at the Museum of Contemporary Art (MOCA), which features the work of Gehry and his contemporaries. MOCA's exhibition is part of Pacific Standard Time Presents: Modern Architecture in L.A., an initiative of the Getty.
Auction: October 7, 2013 at 10am at Bonhams in Los Angeles
Auction Preview: October 4-6, 2013 (Friday-Sunday 12pm-5pm) at Bonhams in Los Angeles.
For more information visit www.bonhams.com/departments/ANU/.