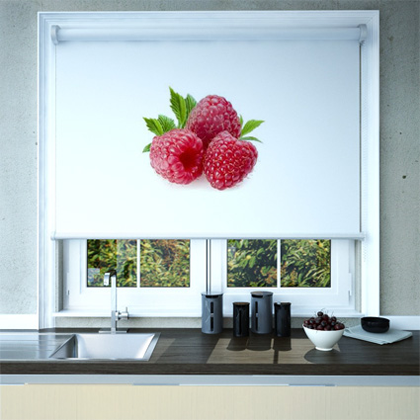 With 2015 well under way, Brits up and down the UK will be working on their New Year resolutions if they have made it past January. Common resolutions include losing weight, sprucing up the home, getting fitter and taking a more mindful and healthful approach to food and exercise after weeks of over indulgence. The interior design gurus at Lifestyle Blinds are launching an exciting new range of digital print roller blinds designed to help those looking to detox remain disciplined.
Perfect for the kitchen, the new range of blinds detail a range of fruits including crisp apples, zesty oranges and lush raspberries to incite homeowners to stick to their New Year resolutions of eating well. The all in one roller blind is ideal for creating a private and intimate atmosphere when needed, whilst also framing views. As all blinds in the range are custom made the white background can also be decorated with any fruit or bespoke design.
Naomi Showman, Interior Design Consultant at Lifestyle Blinds said, "As our name suggests, we design blinds that fit in with people's lifestyles. We believe a home comes to life when you build it around the people living in the home. Our new range of digital roller blinds are perfect for the New Year because this is a challenging time for people who want to lose weight, get fitter or feel healthier. After the glut of Christmas goodies and parties, a New Year enables a fresh new start. It's not always easy to break those old habits and establish new ones which is why our range of blinds is designed to help motivate, inspire and focus people on their goals."
Famous for its variety of blind styles, textures, colours and patterns, Lifestyle Blinds design and manufacture blinds intended for every room in the house, with the latest range designed with kitchens and dining areas in mind. The simple and yet strong statement works well with any décor for a fun and funky feel. For those who want to opt for their own design, Lifestyle Blinds can digitally print any image onto the blinds including vegetables, mantras, photographs, cartoons and script.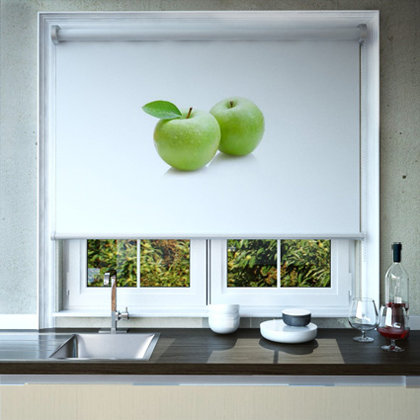 Naomi added, "We absolutely love the fruit design but for those who have a different idea in mind, we are happy to print any picture. This is a real opportunity for people to get creative, use their imaginations and transform their kitchen for 2015. We have made bespoke blinds for our clients for a long time so it's always interesting to see what they'll come up with."
0161 451 0290 | www.lifestyleblinds.com