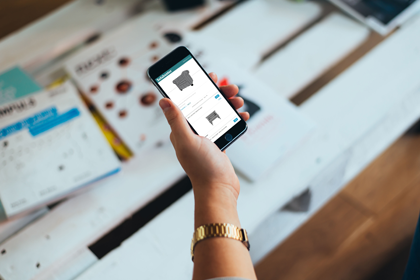 A new online comparison service sofahunter.com has been designed to take the headache out of sofa shopping whilst also opening the consumer up to a wider market of options.
Sofahunter.com is an online comparison website that searches the product ranges of the UK's top sofa brands to match consumer's needs. The website currently lists more than 22,000 sofas from 22 brands, and consumers can use the site to filter down their search based on style, seats, colour, fabric, price and availability.
Marcus Dyer, CTO of sofahunter.com said: "In the last few years the number of furniture brands in the UK has exploded. With this growth has come a shift in the way people buy. Consumers are moving away from the traditional 'out of town' search to one that starts online, trawling the internet to draw up a short list of brands and products to test.
"In addition to meeting consumer needs the site also works for the brands listed, providing a way for them to better understand and service their customers. "
The website lists household names such as John Lewis and Made.com as well as lesser known brands offering unique designs and niche styles, such as Barker and Stonehouse, and The Sofa & Chair Company.
Sofahunter.com is following the popular trend of matching people and products to make the consumer's busy life easier. Using the website the buyer simply selects the specifications they're looking for and sofahunter does the rest, quickly and easily scanning the catalogues of all the major UK retailers to find every sofa that matches your search.