Moores Furniture Group has successfully achieved Furniture Industry Sustainability Programme (FISP) certification for the 6th consecutive year. Moores is one of the founder companies of FISP, which has grown to become known as the mark of sustainable excellence within the furniture industry.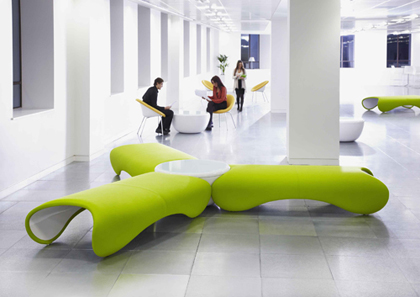 Audited by FIRA International, FISP enables organisations to demonstrate their commitment to managing and improving their sustainability performance. Currently, the programme has 67 members internationally.
Moores Furniture Group is a leading manufacturer of kitchen and bathroom furniture in the UK, supplying directly into contract markets for social housing developments as well as private builds. Additionally, Moores have a number of retail brands which are sold in independent retailers throughout the UK and supply furniture for builders' merchants and large DIY stores.
Commenting on their FISP membership, Mark Grainger, HSEQ Engineer for Moores Furniture Group said, "We are passionate about FISP and the benefits it brings to Moores, particularly through the focus on the sustainable development of the company and the protection of the environment.  The programme is also of benefit to our customers, enabling them to demonstrate their 'sustainability' credentials."
Moores are also members of the Furniture Industry Environmental Committee (FIEC), a group that aims to facilitate dialogue and action on key environmental issues facing the furniture industry.
Speaking of Moores' FISP certification, James Bell, FIRA's Environmental Consultant, said, "We are very pleased to recertify Moores as a FISP member and commend the excellent initiatives they continue to implement in order to improve their environmental credentials. We are also extremely grateful to Moores for the commitment they have shown to the FIEC and FISP committee."
Moores are part of a long list of existing FISP members which include Herman Miller, Teal, Lee and Plumpton, Magnet, Premiere Kitchens, RSBi, Sealy UK and Senator International.