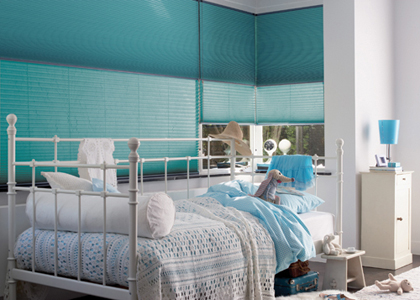 Luxaflex® create innovative window solutions tailored made to your own personal style. All products combine the latest technology with superb craftsmanship incorporating the best materials. Everyday Luxaflex® makes thousands of window coverings in different shapes and sizes, each order follows a personal journey, individually made for the customers needs and tested to ensure the quality. Choose from exclusive designs in an unrivalled selection of fabrics, materials and colours, featuring the industries most innovative motorization and manual lifting systems. Inspired collections from Luxaflex® including Silhouette, Facette, Duette and Panel Track shades use ingenious fabric technology and design to create bespoke solutions to window styling.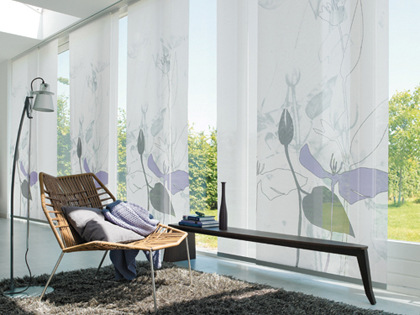 The new Silhouette® collection features a fabulous choice of stunning colours and fabrics. Intense colours from the Matisse range, clever heat prevention from the Sunscreen fabrics and the inventive PowerRise® operating system are all inspired additions to the already sophisticated collection. Luxaflex® Silhouette® Shades are unique decorative shades that allow you to let in the precise amount of filtered light that you desire. The ingenious construction of soft rotating fabric vanes suspended between two sheer fabric layers allows a gentle translucency of light into your home. Silhouette® allows you to create an endless variety of moods by letting you tilt the vanes so that you can let more or less light pass through to your room, while at the same time protecting your precious furniture from harmful UV rays.
Duette® Shades feature a unique honeycomb construction that makes these shades soft, durable, and highly energy efficient. The honeycomb design works in a similar way to double glazing, by trapping the warm air in the pockets of the fabric. This minimises heat loss through your window, reducing the amount of energy needed to heat your home, leading to a reduction in heating bills, the shades built-in insulating characteristics help keep the heat out in summer and the warmth in during winter.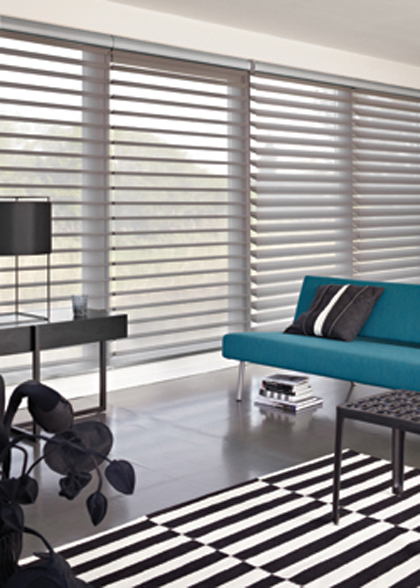 Create your own elegant atmosphere by controlling how much light is filtered into your room through the elegant assortment of beautiful fabrics and choice of transparency. Our options allow you to combine contrasting fabrics and transparencies in one blind and to raise or lower both ends. Highly versatile, Duette® Shades are available in hundreds of colours and a wide variety of semi-opaque and opaque fabrics. Duette® shades can be custom made to fit any shape or size of window making Duette® perfect for sloped windows and conservatories.
Choose the perfect balance between privacy and light at any moment of the day with Facette Shades. An endless chain allows you to slide the transparent and opaque woven sections past each other to open, partially open or fully close the shade. The high quality and light weight Trevia CS fabric is a unique and patented design. A diverse range of colour options have been chosen to enhance your living space and reflect current trends.
Sliding Panel Track blinds are a stylish and innovative shading solution.  Ideally suited to larger windows and patio doors, they are a sleek and contemporary alternative to curtains. Giving a modern, designer-look to any room and they can also be used as a room divider. What makes panel blinds so unique is the wide panels that filter daylight so effectively. When open, the panels stack neatly behind one another allowing maximum light into the room. Sliding the panels into the closed position creates a complete fabric screen providing light control and increased privacy.
Luxaflex® Blinds – the byword for elegance, style and energy efficiency

For more information visit www.luxaflex.com