This is the first time the chair farm is being shown in the UK and the concept, like most of Studio Aisslinger's work, is nothing short of groundbreaking. It's an experiment which hopes to stem a new trend in design: the harvesting of furniture.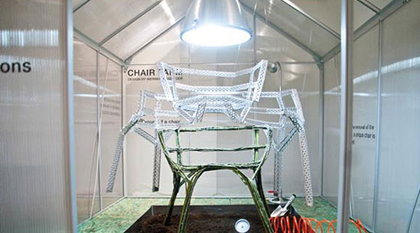 "Maybe one day we will have Vitra farms instead of Vitra showrooms," says Julian Lechner, the young designer from Studio Aisslinger who flew in from Berlin to build a greenhouse in the basement of 19 Greek Street.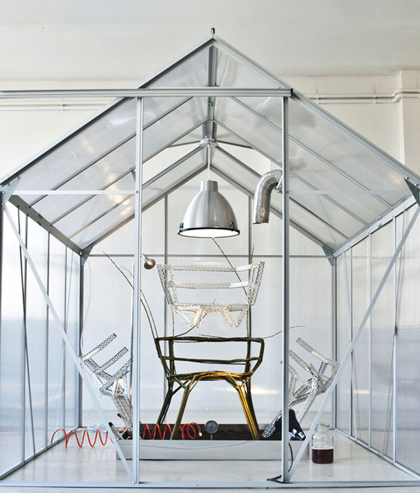 ??The 'plantation chair' produced in an agricultural lab is the product of a utopic vision of the future. The chair is no longer produced but grown, in a greenhouse or on a field. When it has reached maturity, the steel corset is opened and removed, revealing a naturally grown chair.??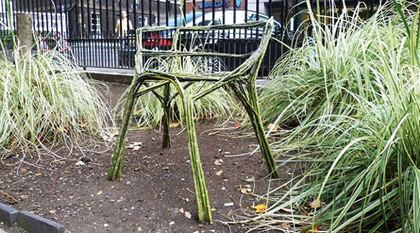 19 Greek Street welcomes the chair, which is a perfect fit for the gallery which values sustainability and social conscience, as part of it first exhibit 'The Traveler' curated by founder and creative director Marc Peridis. The contribution by Studio Aisslinger will be on display until October 6th.