Designing the Middle East Part 2, is the second in a two-part exhibition series presented by Soho design gallery, 19, Greek Street. The exhibition will run from 31 May to 19 July 2013.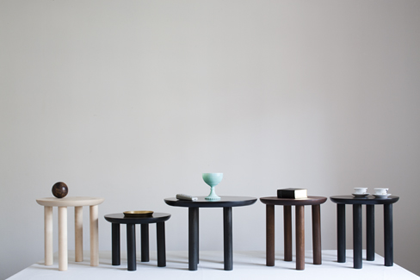 Lebanese designer Karen Chekerdijian will be showing her work for the first time this year.
Chekerdijian set up her studio in 2001, focusing on the making of furniture everyday objects. The studio has evolved from a conceptual think-tank to a production-oriented entity. Chekerdijian faced challenges during the set up of her studio, due to the availability of materials and manufacturing techniques, however, by rethinking her approach to design, she has developed an unique and successful design business. The exhibition will explore Chekerdijian's challenges and the fantastic new results. Karen's designs represent a fusion of Lebanese culture with a nod to the international scale of design.
19 Greek Street owner and creative director Marc Peridis commented, "Designing the Middle East: Part 2″ is further celebration of this region's unique approach to creativity despite the restraints in fully realising a project, which demonstrate how contemporary design responds to its contextual surroundings without losing its universal power."
Part 2 of the exhibition is a continuation of the international stable of designers who has exhibited at 19 Greek Street since it opened in September 2012.