designLSM are pleased to be part of the team bringing the much-loved Boulestin name to a new generation of diners. The designers collaborated closely with proprietor Joel Kissin and his partners to create a restaurant and cafe inspired by X.Marcel Boulestin.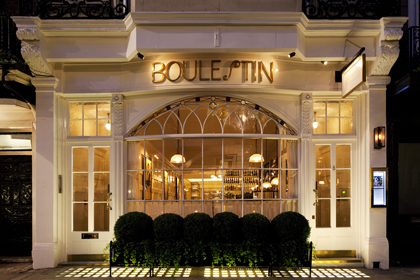 The interior design and architecture team sought to bring the story to life, designing an interior that re-imagines the original Boulestin restaurant, whilst retaining the character of the 17th century building on St James Street.
designLSM selected high quality materials and classic finishes which work with antique feature lighting sourced by Joel to create a refined ambience that X. Marcel Boulestinís original celebrity clientele would have felt at home in. Artwork commissioned to emulate original paintings from the period tie the scheme together and bring out the inimitable character of the man himself.
Located in the famous historic Westminster district, the restaurant and cafe serve a substantially French menu, researched by Joel from Boulestinís books. The restaurant and Cafe Marcel are located on the ground floor which features With the restaurant at the rear, Cafe Marcel at the front provides diners with a more relaxed and casual environment. The oak panelled private dining room in the basement accommodates up to 40 seated.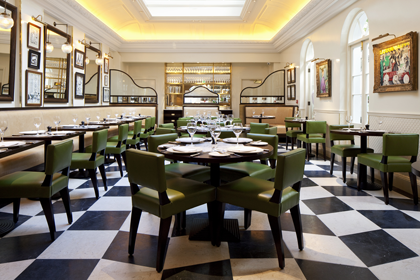 The original Boulestin restaurant opened in Covent Garden in 1927 and finally closed its doors in 1994 after 68 years in business. Joel Kissinís new Boulestin has no connection with the original and he is careful to emphasise that he has not tried to recreate the original. Joel is best known as co-founder of Conran Restaurants and this is his first London restaurant venture in more than a decade.
Image by James French Photography.