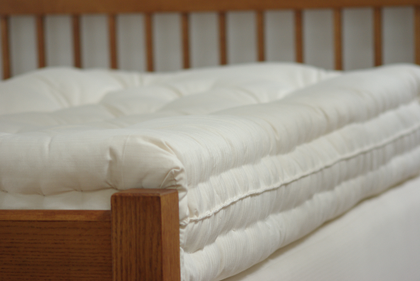 The new range of Abaca organic mattresses are produced to a traditional Italian design. Hand made with lashings of long staple wool these gorgeous mattresses are the ultimate in sumptuousness.
At Abaca they believe that it's really important that people sleep on materials that are natural and which don't contain either chemical residues or fire retardants, and in today's world that means organic. Natural materials are breathable and so much kinder to your body, they ensure your temperature regulates itself naturally and have an inbuilt 'recovery' that ensures that your mattress will last for many years to come.
Abaca manufactures a whole range of organic pocket sprung and natural latex mattresses as well as natural fibre mattresses. As well as having a comprehensive list of standard sizes, all mattress ranges are available in any length or width.
01269 598 491 | info@abacaorganic.co.uk | www.abacaorganic.co.uk