Anna Casa Interiors presents 'Your Home is Your Sanctuary', exclusive interior design workshops for those with a passion for design.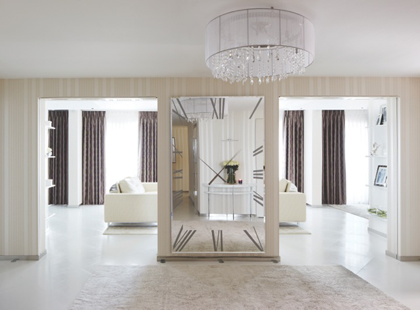 Hosted by Anna Grace-Davidson, Founder of Anna Casa, these exciting workshops offer a one of a kind experience into the world of interiors and an understanding of balancing the energy within your home.
Special editions at the workshops include a Feng Shui Lecture by Ruling Master Richard Ashworth and a Detox Your Home Lecture by leading energy expert Dr Alla Svriskaya.
Taking place from 3rd – 5th November and again from 8th – 10th December at Chelsea Harbour Design Centre, the workshops begin at 10am and finish at 4.30pm with a 45 minute lunch each day.
All materials and equipment are included during the workshop days. Upon completion, all participants will receive a certificate, a goodie bag (including workshop content) a list of suppliers a a few surprises!
Places on the course are limited and if you register for the full three day workshop, or register two or more people, you can save 15 per cent.
www.annacasainteriors.net/school