MoreySmith has revealed its latest workspace design project for non-profit organisation, London First.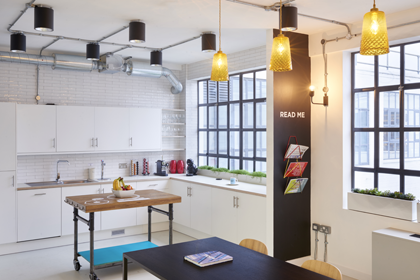 Relocating from a split level heritage building in Trafalgar Square, London First has recently moved to Middlesex House, Cleveland Street in the Fitzrovia area of London.
Middlesex House was originally built in 1934 and was fully redesigned by John McAslan & Partners in 2001. The building offers light-filled open-plan offices over five storeys, centred around an open courtyard.
Located on the fourth floor, the 4,321 sq ft office space has been designed on a modest budget to reflect London Firstís mission to make London the best city in the world in which to do business.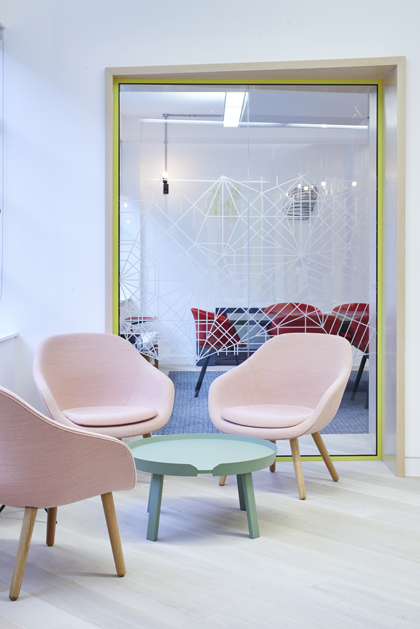 The importance of connectivity has been an inspiration behind the design, to allow the team to work more openly and collaboratively, but also to bring to life London Firstís influence in connecting London.
It was also crucial for London Firstís new home to showcase what they do and stand for. The introduction of strong branding and wall graphics throughout the space provide a strong brand presence that communicates their story and celebrates their many successes.
London Firstís previous offices at Trafalgar Square were split across two floors with the reception and meeting rooms on the ground floor and office space on the first floor. Now located on one, fully open plan floor, visitors are fully integrated with London Firstís workforce.
Informal meeting areas, open plan offices and breakout spaces have all been created to encourage collaboration. Smart working areas have been introduced for directors and roving members of the team who are based infrequently at the office, providing flexible spaces that are a clever use of the floor plan and have adaptability depending on the requirements from the workforce.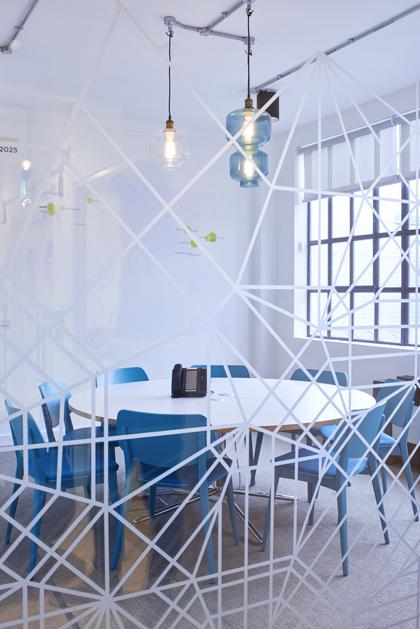 Baroness Jo Valentine, Chief Executive, London First commented ďLondon First celebrates the very best of all that London has to offer as a global business hub and it is wonderful that we have a new office space that represents and honors this and the work of our members. We are delighted to have worked with MoreySmith, who have created a space that works hard for our needs and represents all that we stand for as an organisation.Ē
Nicola Osborn, Design Director of MoreySmith adds: ďLondon First is a diverse and inspiring organisation and we are thrilled to have worked with them to create an inspiring space for their future. Designing a flexible environment that encourages collaboration and connectivity amongst both London Firstís staff and with their visitors and that at the same time, celebrates this unique not-for-profit company was at the heart of our scheme – the offices at Middlesex House are colourful, contemporary and most importantly, funĒ.
Images courtesy of Jamie McGregor Smith
{jcomments on}