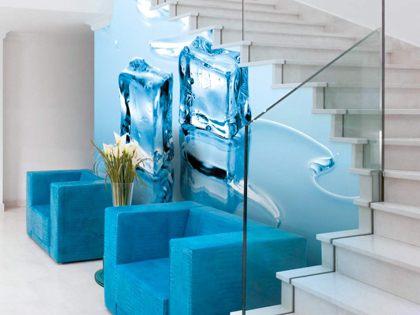 Polyrey has introduced a new book for its personalised laminates Signature range, bringing to life the creativity that this service offers.
The first of its kind, the guide clearly explains the digital printing process and how to make the most of it to customise projects. It includes a visually impactful brochure, together with technical information and physical samples to showcase the ink and paper quality.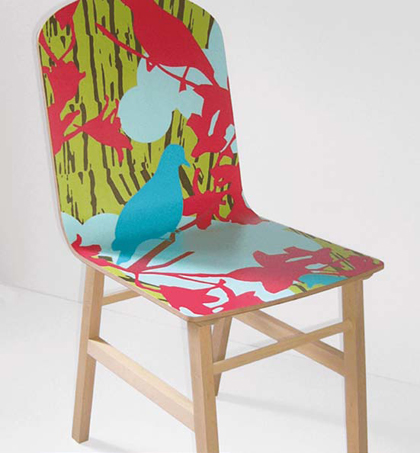 Polyrey Signature gives designers the freedom to create bold interior spaces, by combining its range of high quality products with this bespoke digital service. Projects can be 100% personalised, incorporating graphics, logos and photography, resulting in exclusive designs tailored for different environments, such as restaurants, hotels, commercial spaces, shops, hospitals or schools.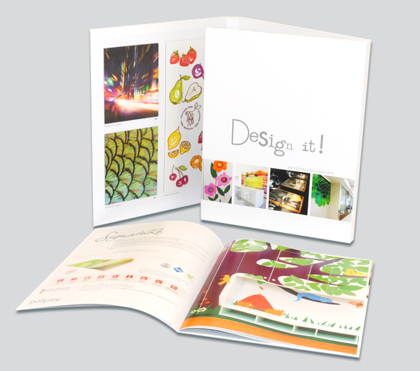 Polyrey Signature is made using Polyrey's HPL® laminate or the Reyispur® compact solid grade laminate and can be applied to a variety of surfaces and objects, including wall panels, tables, doors, cubicles and furniture to brighten and define spaces. It is easily maintained for a long-lasting result and is Sanitized® as standard.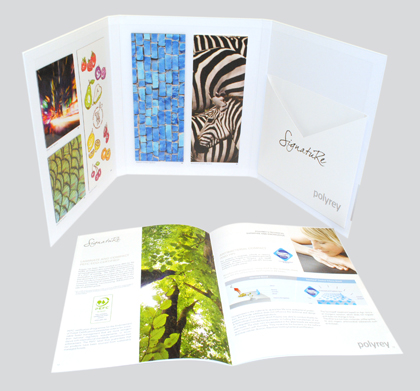 Signature panels are available in five sizes, in black and white or colour and a variety of textures. The company provides a premium service, including free prototypes, a low minimum order and quick turnaround time. The designs are created using Polyrey's in-house printer, offering greater flexibility and quality of printing.
01923 202700 | Polyrey.uk@polyrey.com