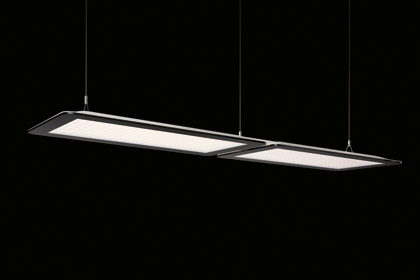 Spectral Lighting, part of the RIDI Lighting Group, has unveiled its brand new DOME luminaire family, designed in collaboration with Blocher Blocher Partners, an architecture and design firm based in Stuttgart.
The design of the DOME family combines function and style to create beautiful pendant and floor-standing luminaires which offer fantastic quality of light, generate significant energy savings and are easy to control. With a matte finish of die cast aluminium and a black frame surrounding the LED modules, the DOME luminaires create a striking visual effect.
The DOME luminaires feature RIDI Lighting's own high performance LED modules covered in a transparent PMMA panel, which ensures a glare-free and uniform light distribution. All electrical components are integrated within the body of the luminaire, simplifying the installation of the product while maintaining the sleek, slim appearance of the product.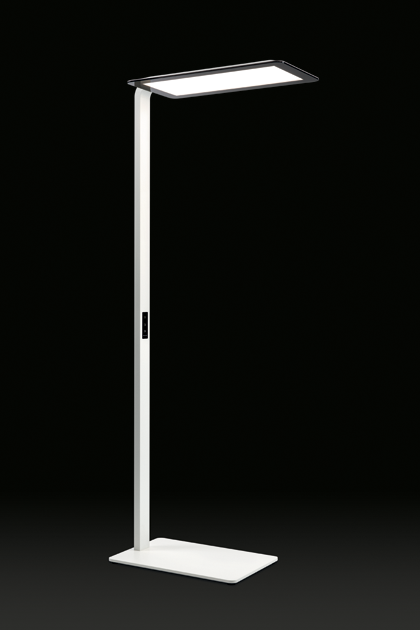 The pendant version of the luminaire, DOME-P, can feature integrated presence detection and daylight sensors. These added features can further increase the already significant energy savings provided by the DOME-P's efficient LED design. Two DOME-P luminaires can also be joined end-to-end to create a longer more powerful luminaire, suitable for applications which require more light.
The DOME-S, the floor-standing luminaire, takes the same rectangular panel of LED modules as the pendant DOME-S and creates an adjustable, high quality task light suitable for any office application. The luminaire features an intuitive touch panel which can be used to switch on and off, or dim it, and can even include a USB charging port.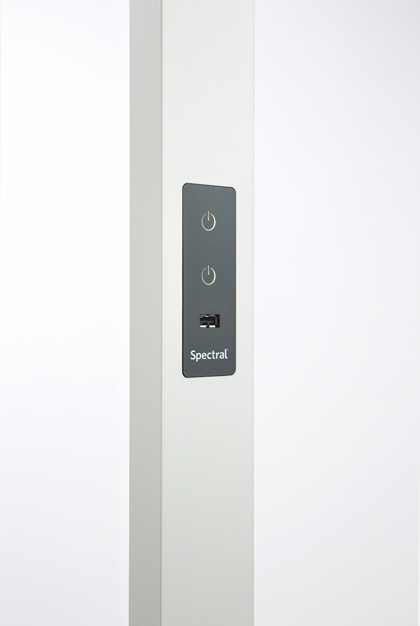 The DOME range of luminaires offers a flexible, high performance lighting solution for the office environment, capable of generating significant energy savings and providing a superior quality of light, essential for staff to carry out their work comfortably and successfully.
01279 450882 | enquiries@spectral-lighting.co.uk
---