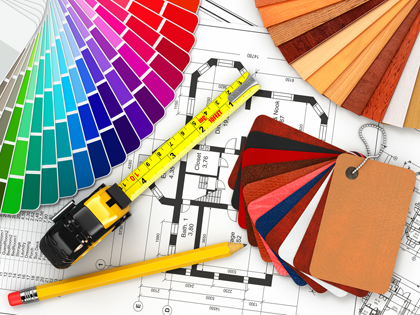 The team at www.fashionwallpaper.co.uk offer their advice on the world of online design opportunities.
"The boom in social media, particularly as an outlet for interior design inspiration, offers clients a world of choice and raises expectations of what is on offer.
"It is therefore a necessity for interior designers to invest time in social media and online sources, both as reporting information and to invest in for ones own brand, to understand where this new age of inspiration is coming from and to evolve into it.
"Stunning images and an interesting tag line can work wonders for interior designers, building up closer relationships with existing and potential customers. Online extends the possibilities of design as a visual medium.
"Interior design has became even more attractive to the younger generations due to social media marketing and blogging, meaning that the doors have opened for more candidates resulting in the industry becoming more fiercely competitive."
At Fashion Wallpaper they pride themselves on giving quality service, selling and promoting fantastic designer brands, and delivering the items direct to the customers' door in a fast and efficient manner. Fashion Wallpaper sells to both the public and trade.
Through Sutton Trade Paints, the company has over 25 years experience selling decorating products to both trade and retail customers.
The warehouse and trade centre is based in the Midlands and they serve customers from Scotland down to Cornwall, giving each customer the same level of quality service and speed of delivery.
Fashion wallpaper's aim is to provide a national online service, but act as a local retailer. This is done by always having someone on hand to answer questions and give advice by phone or email.
Fashion Wallpaper also has a blog on their site, aimed at offering impartial inspiration to those who read it.
---