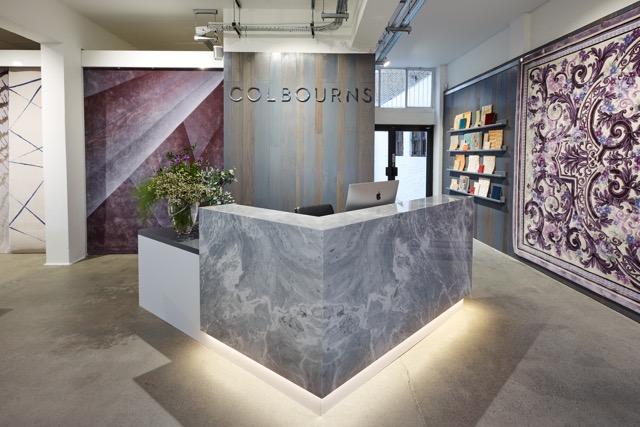 Maurizio Pellizzoni has revealed his latest interior design project of the new Colbourns showroom based in the design district of Lots Road, London. The luxury carpet and rug company originally housed three showrooms in different locations and appointed Maurizio to design the new destination that would streamline all three into one beautiful 1940 sq. ft space and showcase their entire range.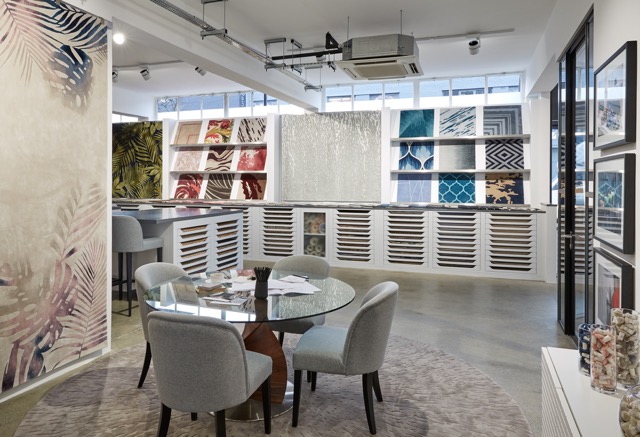 Exuding an air of industrial charm, Maurizio set out to create a contemporary style using simple materials, from the polished concrete floor to the exposed ventilation systems. He combined this with an art gallery design concept by removing all of the rugs from the floor in the main area and installing a grand scale rug near the entrance. Thereís also an abundance of samples running along the full length of the showroom on painted white shelves that runs. The interchangeable rugs that hang on the opposite wall beautifully determine the ambiance of the showroom from season to season. The base of the interior scheme was designed to be as soft as possible and Maurizio chose a simple palette so not to detract the attention away from the focal point of the rugs on display.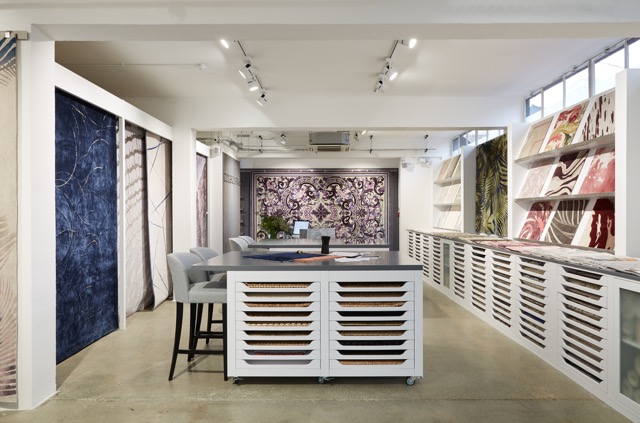 Premium materials harnessing a rough luxe aesthetic from concrete and marble to the industrial fabric that upholsters the furniture has resulted in a showroom design that eloquently marries industrial cool with luxurious elegance. Maurizio chose a beautiful marble from Spain to clad the entrance desk, which is the first thing that strikes passers by entering the showroom. All of the joinery was meticulously designed by Maurizio to display an array of samples that were easily accessible. Geometric lines characterise the space for a clean look that keeps the drawers symmetrical with the shelving displays. The joinery was spray painted in a matt finish to keep the consistency of an industrial look. The existing floors were stripped back to the concrete and carefully polished and buffed.
With the customer journey at the core of Maurizioís design, the new showroom harnesses an art gallery style in a calm, elegant environment thatís much more easy to navigate around. Creating a boutique feel in a large space, the new design allows for Colbourns wide portfolio to be brought together under one roof to serve both trade and consumer customers effectively.
www.mauriziopellizzoni.co.uk | Photography by Jake Fitzjones