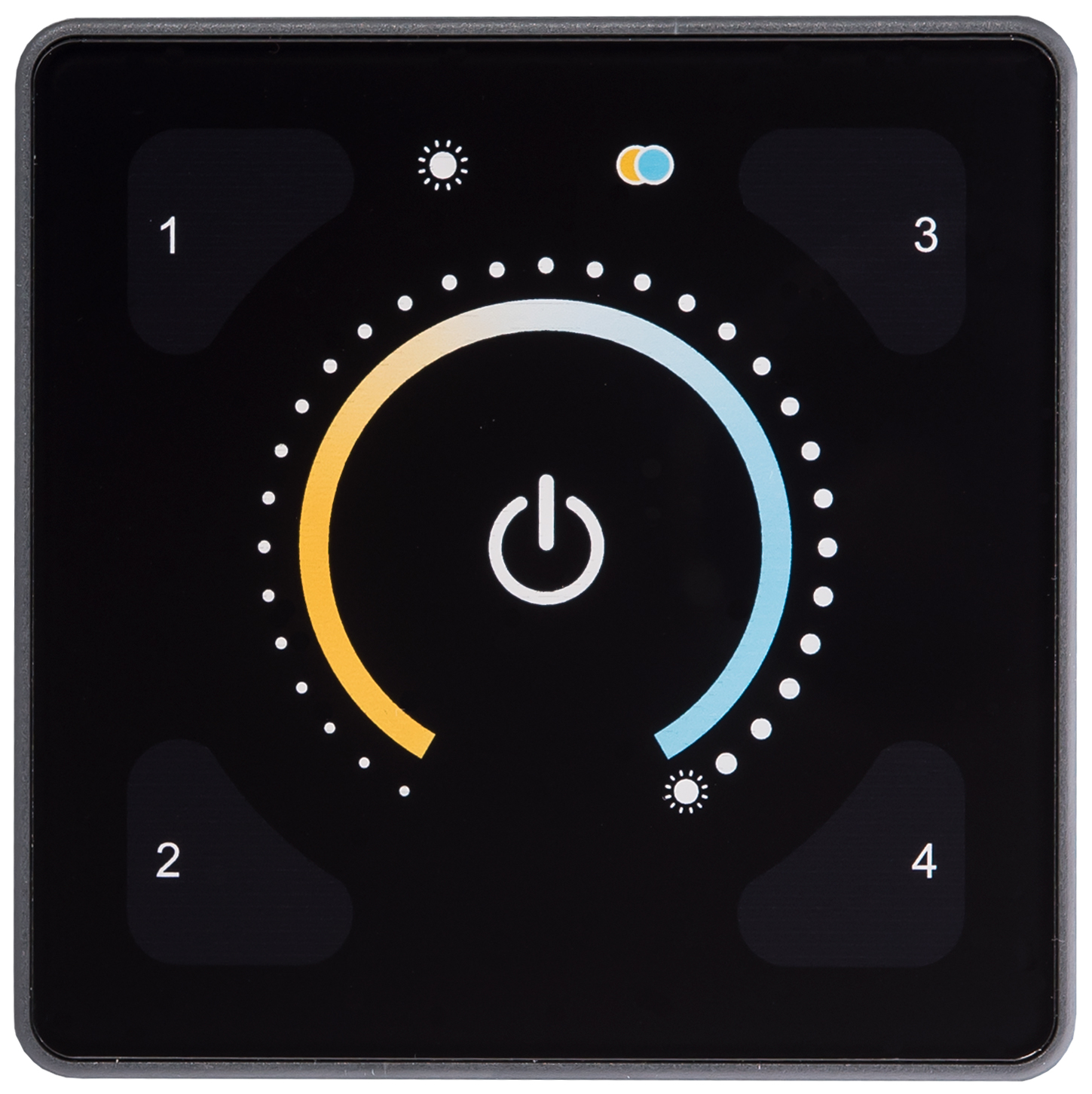 Lighting controls expert, Helvar, has launched ILLUSTRIS, a Bluetooth connected, touch-sensitive panel in glass or plastic. ILLUSTRIS is designed to provide stylish, easy to use control of Helvar lighting control systems and DALI Type 8 colour devices for human centric lighting applications.
"ILLUSTRIS is a major step forward in Helvar lighting control," says Nick Van Tromp, Helvar's Product Manager. "It provides a modern, smart design that makes it the premium choice for contemporary interiors. It also features the same capacitive technology as many smartphones to offer touch-sensitive operation with Bluetooth connectivity to our SceneSet app which allows remote operation via a smartphone or tablet."
ILLUSTRIS provides a versatile solution for applications such as office, education, healthcare, residential and hospitality. The premium choice for contemporary interiors, ILLUSTRIS not only provides an attractive and versatile solution, but a quick and easy installation to suit all requirements. The clean, fresh lines and aesthetically attractive finish of ILLUSTRIS are complemented by a choice of different fascia graphic layouts, including a scene control panel, a full colour control panel, and a colour temperature control panel. Out of box functionality and the ability to edit and store scenes from the ILLUSTRIS panel or from the app makes control DALI Type 8 devices simple, with minimal set-up.
Helvar has designed ILLUSTRIS to fit most UK/DIN/EU back boxes for quick and easy installation.
01322 222211 | www.helvar.com