Ewald Damen, Creative Director, Virgile + Partners, on collaborative design culture and his ever evolving approach to retail design.
Ewald Damen is the renowned Creative Director that heads up London based interior design studio Virgile + Partners, which has a reputation for creating innovative and award-winning spaces within retail, department stores, restaurants, and hotels.
Known for going against the grain with their approach to design, Virgile + Partners create environments that excite, surprise, and influence behaviour. Their work challenges the norm and adds substaintial value to brands and businesses.
With an exciting array of projects within their portfolio, including work with iconic retail brands such as Harrods and Harvey Nichols, the sought-after studio provides considered bespoke solutions with a personal touch.
Here, Dutch-born Ewald discusses the collaborative culture at Virgile + Partners, his experiences working with high profile brands, and personal insights into his design background.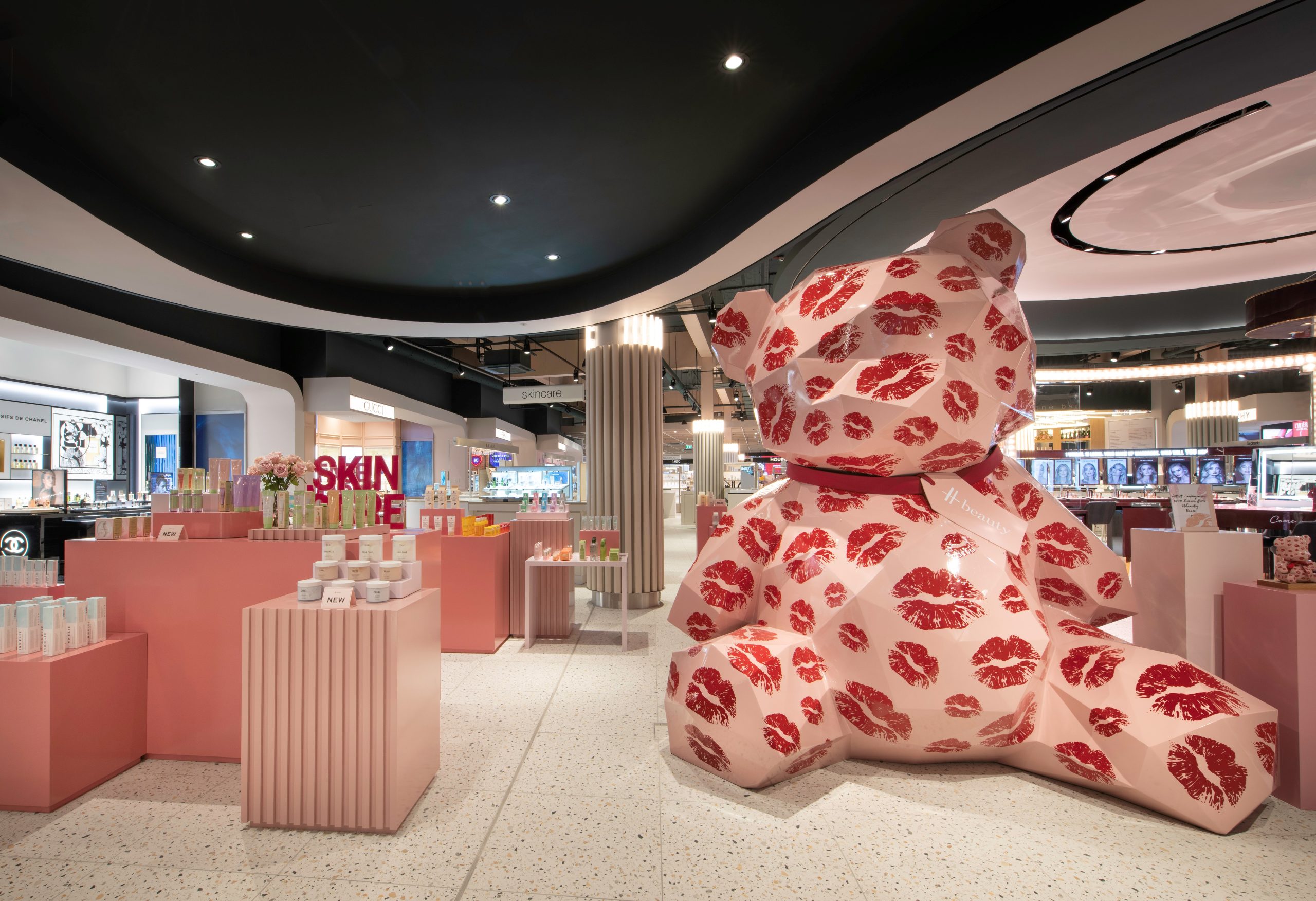 What is your earliest memory of design influencing you?
My earliest memory of noticing design goes way back to my childhood when I paid a visit to the Rijksmuseum in Amsterdam. The art display, along with the outer facade and structure itself, captivated and left a lasting impression on me. The idea that this majestic and grand building was purpose-built to house the art within had the most profound effect on me. It taught me that design encompassed more than just practical use, and gave me a more layered understanding of architecture, design, and art, opening my eyes in a new way.
Where did you study design and what did you specialise in?
I studied a variety of subjects, starting off with architectural engineering. Following this, my tutors advised me to pursue more conceptual ideas, so I continued my education by studying art and design at the Academy of Arts in Maastricht, near my hometown. At the Piet Zwart Institute in Rotterdam and the University of Plymouth, I earned a combined Master of Arts in Retail and Communication Design. This was centred on brands as well as specific retail and hospitality architectural design.
What kind of designer did you aspire to be, and who are your inspirations?
I don't think I had posters of designers on the wall as aspirational figureheads growing up… Nevertheless, over the course of my career, I have admired a number of powerful designers and their work. Being exposed to the vibrant design scene in the Netherlands during my studies really helped me appreciate the power of having solid conceptual ideas that occasionally produce an unexpected and unconventional aesthetic. My personal favourite designers and architectural concepts came from Droog Design, Rem Koolhaas, and OMA in their early stages. But equally, I can also really appreciate a Baroque cathedral or a Donald Judd minimalist chair.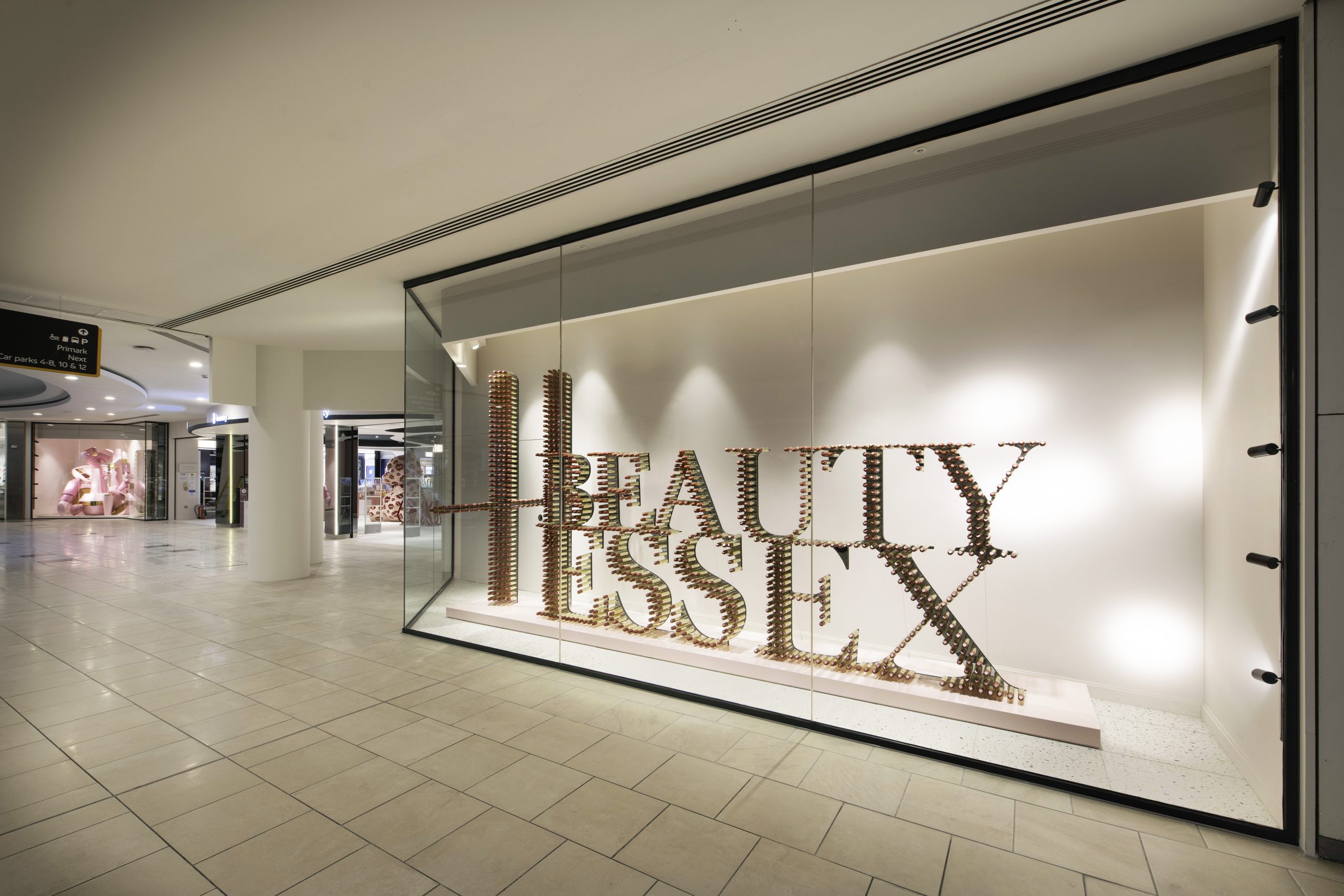 What was your first professional design commission?
I can vividly remember spending weeks on a floor pattern for the Bijenkorf in The Hague while working at my first job at Merkx + Girod in Amsterdam.
After that, my career took off; by the time I left four years later, I had the good fortune to have been involved in some amazing retail projects for the Bijenkorf, the Van Gogh Museum Shop, Selexys Bookstores, and the architectural Master Planning of the "Raad van State," Offices for Ernst & Young, and the Master Vision for Amsterdam Central Station. Coming full circle, I eventually was a member of the team that created the Rijksmuseum temporary museum, bringing the key collection to life throughout the drawn-out renovation within the structure that initially shaped my first memory of design.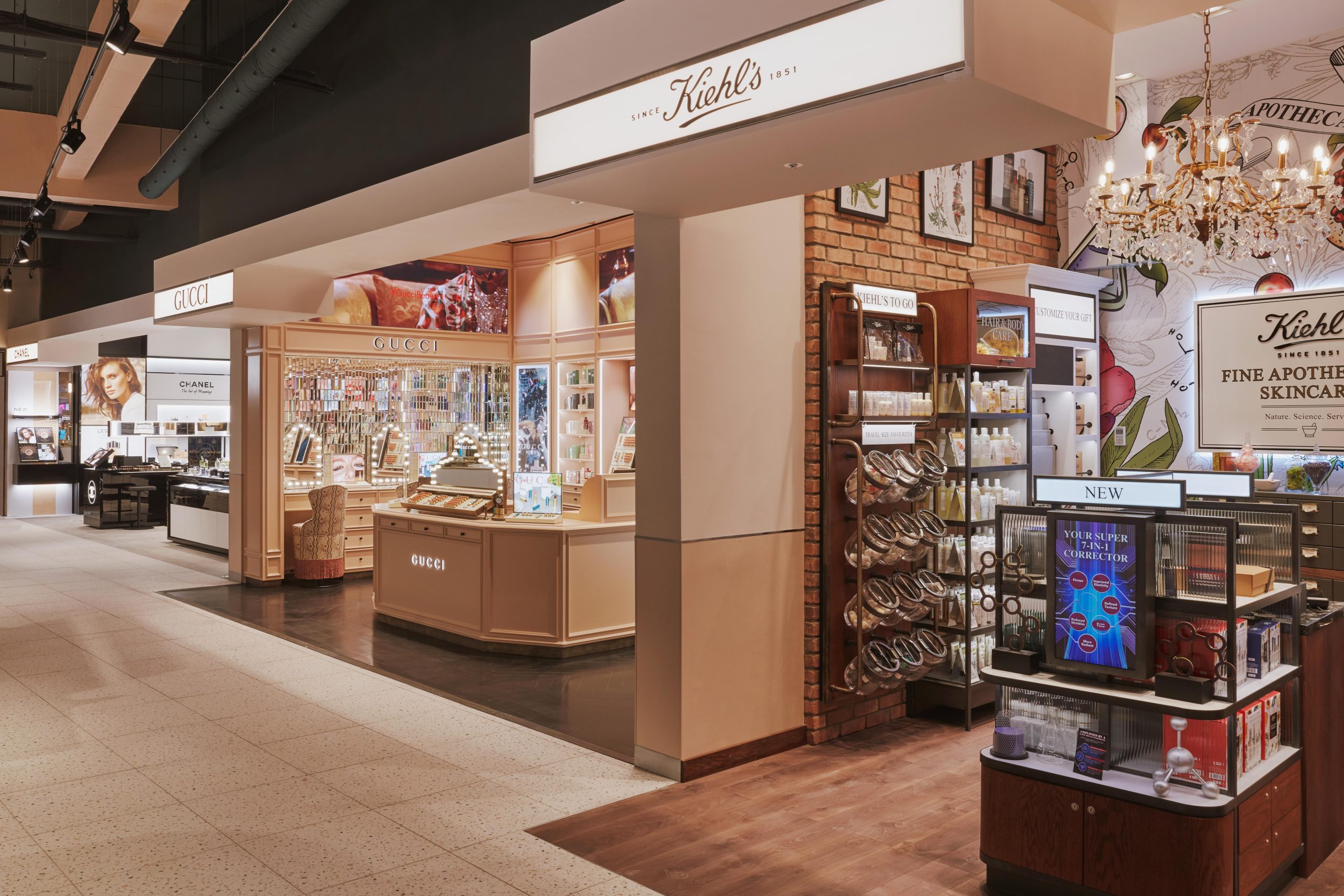 What has been your biggest design commission to date?
For me, there is a long list of projects that stand out for various reasons, not because of size or stature of the projects, but rather because of what they have accomplished for a client. Choosing just one would be unfair to other commissions. For example, I am unable to compare the Harvey Nichols Birmingham location to the Ground Floor Luxury Accessories section of Harrods. I am incredibly proud of both of these challenging, large-scale projects, which each had their own challenges. And we are currently working on a number of amazing  new commissions that hopefully will add to our growing collection.
How would you describe Virgile + Partners as a studio and a community of designers?
I'm not sure if this happened organically or unintentionally, but we seem to have accrued a group of very talented designers, each with their own unique strengths and personalities. Because of the diverse cultural backgrounds and creative thinking that each team member brings to the table, our studio is very international. In our culture, we work together to achieve a goal that pushes the envelope in terms of thinking and aesthetics while also enhancing one another.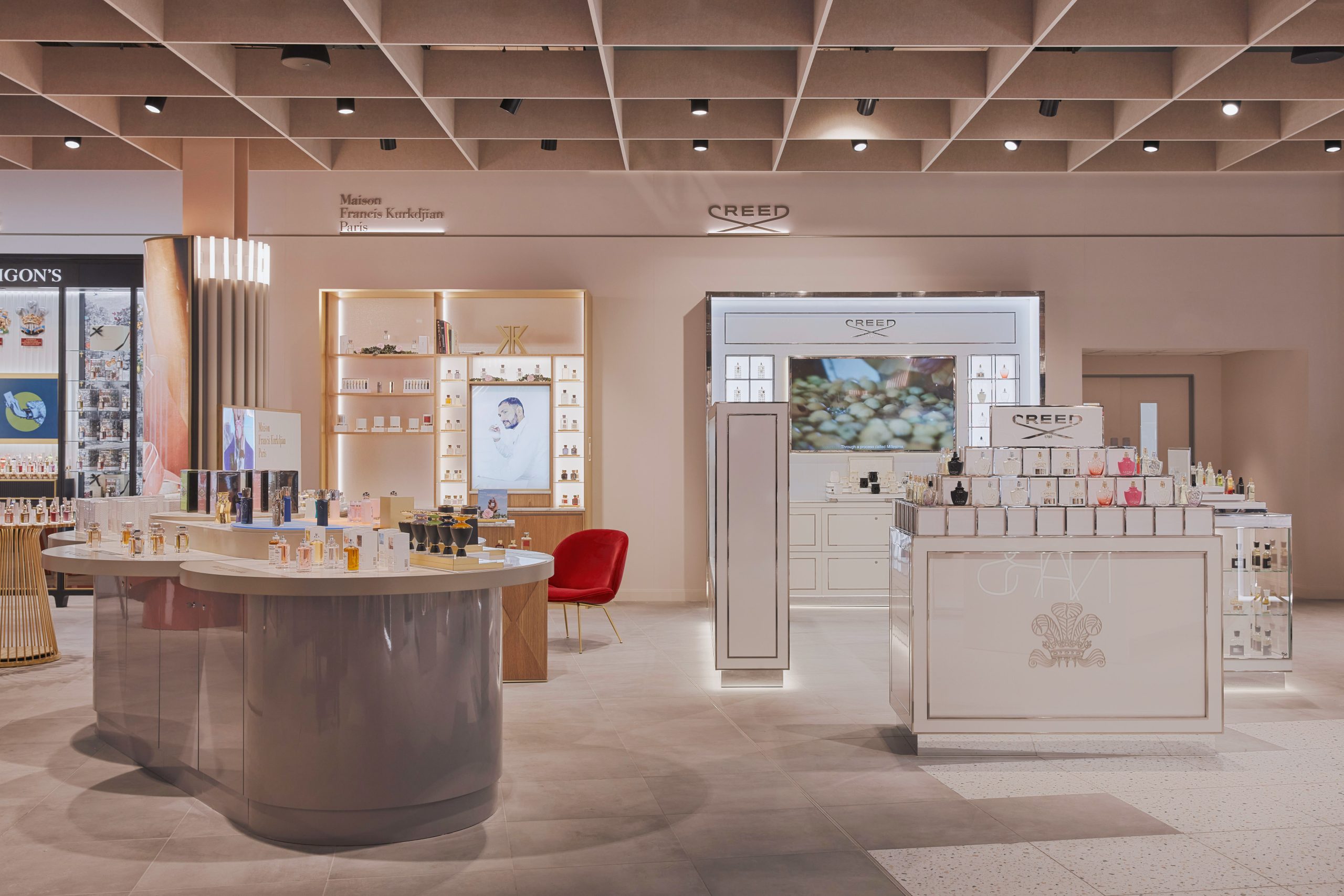 What are the key characteristics you look for when bringing new talent into your studio?
Our main focus is on bringing in talented individuals who can come up with creative solutions. These solutions should challenge the norm and help us come up with unique designs and innovations. Talking about our studio culture is a bit tricky, but as I mentioned earlier, we make sure that our culture is all about collaboration and mutual respect. This makes it easy for new team members to fit in.
To avoid becoming a team of boring designers, we prefer to find people who not only have the skills but also a colourful personality. We often discover potential candidates through recommendations from friends in the industry who are already familiar with what we're looking for.
Where is the majority of your work based? And how has travel helped shape and influence your ideas on design?
Since joining Virgile and Partners, I have worked on numerous international projects ranging from the United States to Australia. Travelling has always been a passion of mine, and experiencing different cultures and gaining a global perspective has always been important to me. I've had the privilege to travel a lot in my work, which has helped shape my view of the world and inspired me on many different levels, both professionally and personally.
Working in different parts of the world has given my job new dimensions and broadened Virgile and Partners' perspectives on what is possible in terms of design.
How has your approach to retail design evolved in recent years?
My approach to retail design is constantly evolving. My methodology has been significantly impacted by changes in consumer behaviour, technological advancements, and sustainability, especially in recent years. Beyond aesthetics, retail spaces now strive to offer immersive experiences that weave brand stories and community connections. This evolution stems from the rise of e-commerce, prompting physical stores to offer something unique. Sustainability is another factor, pushing for eco-friendly materials and practises. Technology plays a vital role, with AR and VR enhancing the shopping experience. Retail design's purpose remains to influence perceptions and drive sales, but it now focuses on engagement, emotion, and loyalty. As consumers have more options, effective retail design that sets brands apart will foster success in today's competitive market.
What do you think should be a key focus for designers moving forward into 2024?
I try to avoid trends because they frequently disappear just as quickly as they appear, largely as a result of social media. We are made aware of current trends when we share our own content on social media, but the real emphasis should be on things that endure and stand the test of time. Particularly in recent years, this mindset has gained more and more popularity and importance. For instance, the increased interest in sustainability and the environment is here to stay. Ethical and social awareness are also more crucial than ever for consumers, and designers should keep this in mind when creating products rather than focusing on fleeting trends.