The BIID (British Institute of Interior Design) has announced Susie Rumbold as its new Vice President and President Elect for 2016-17. Susie, who is Founder and Creative Director of Tessuto Interiors will be succeeding Daniel Hopwood, who is currently serving his second year term as the President of the BIID.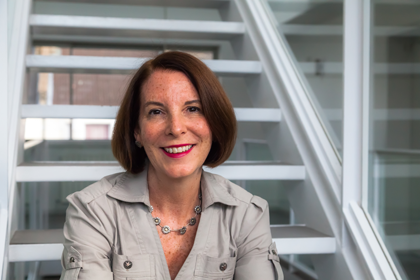 Elected into the role at BIID's annual general meeting in June 2015, Susie will be replacing Interior Designer and Television Presenter, Daniel Hopwood, who was elected president in 2013. Susie will serve as vice-president of the Institute until her presidency begins in June 2016.
Susie Rumbold is a longstanding Member of the Institute and was an active member of the Membership Committee for 4 years until her appointment as CPD Director in 2014, taking on the role two recent BIID presidents held before their presidency, Daniel Hopwood and Diana Yakeley.
In her role as CPD Director, Susie oversees the Institute's CPD programme of seminars, lectures and tours in addition to the expansion of its CPD Providers Directory. Earlier this year Susie oversaw the BIID's inaugural BIID CPD Provider Showcase, a highly successful day of BIID accredited CPDs from eight top suppliers. As well as volunteering her time to the Institute, Susie runs a successful multidisciplinary design studio, based in Parsons Green, London.
"I am deeply honoured to have been be elected Vice President of the BIID; an organisation that I believe in passionately. Building on the successes of recent years, and working with the other BIID directors we are pushing the Institute forward on many fronts and setting the highest standards for professional practice, and that vital work will continue," says Susie Rumbold, Vice President and President Elect to the BIID. "During my Vice Presidency and then Presidency, I want the BIID to become the authoritative voice for the whole Interior Design profession and for our membership to be truly representative of our diverse and rapidly changing industry."