2015 marks the third year of what is fast becoming a major event on the arts calendar for fine art graduates in the UK: The Graduate Art Prize, open to all final year students on BA and MA degree courses at British art colleges or universities.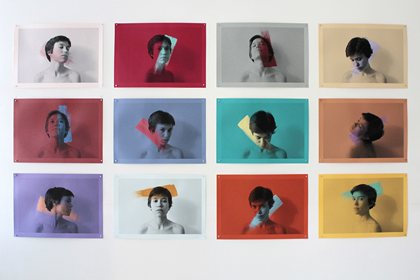 The award was first set up in 2013 by art consultants Works in Print (who represent artists and rent or sell art to corporate clients in the workplace and hospitality sectors, as well as for private residences), together with the London office of global law firm Herbert Smith Freehills.
Works in Print created the event together with Herbert Smith Freehills and administers it, whilst Herbert Smith Freehills is the event sponsor and also showcases the finalists in a prestigious private view and exhibition, often going on to purchase a number of finalist pieces for its own offices.

To enter, artists are requested to submit examples of work, together with an artist statement, in an open period running from May through to July each year, with a shortlist of 20 artists then selected in August by art experts from Works in Print and representatives from Herbert Smith Freehills. The shortlist is then opened to a public vote, with the winner to be announced this year at the Private View on Wednesday 4th November by Ian Gatt QC, Head of Advocacy at Herbert Smith Freehills.
The winning artist gets both a £1000 prize and, along with all other shortlisted artists, the chance to be represented by Works in Print, who also advise the artists on pricing, with finalist submissions ranging from single works (paintings, prints, sculptures and screen prints) to, this year, a series of 10 individual etchings. Prices start around £100 and go up to £5000, which works well for the varied buyer audience.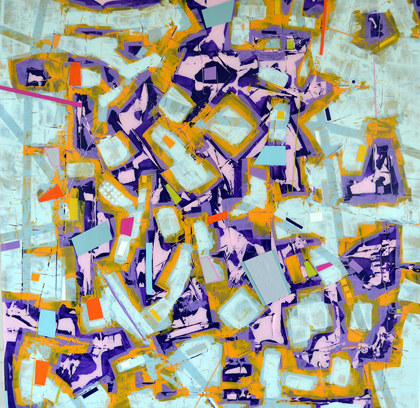 '75 per cent of the works exhibited were sold on the night last year', Patrick McCrae, Director and Co-founder of Works in Print explained, 'and 85% of the artists who signed with us went on to rent their works successfully within the following 12 months. Many young artists think that galleries are their main, even sole, channel for getting started, whereas we are able to introduce them directly to the corporate art market and provide another means of supporting them and helping get their careers off the ground.'
The Graduate Art Prize is now growing not only in status, but also in geographical spread, with students from over 30 colleges and universities applying to enter in 2015, including, for the first time, entries from Northern Ireland, Scotland and Wales.
'The organic growth of the Prize, year on year, is really satisfying for us and shows that the word is getting out' commented Works in Print's Arts Manager, Helen Buckley. 'We are now getting applicants not only from all the big-name London colleges – Royal College of Art, Goldsmiths, Slade, Camberwell, Wimbledon, Chelsea and Central Saint Martins – but from all over the United Kingdom. In fact, things gained such momentum this year that we even had entries from European students and further afield too.'

The idea behind the Graduate Art Prize grew out of the existing relationship between Works in Print and Herbert Smith Freehills, who initially worked together to build an arts strategy for the latter's London office. Works in Print helped catalogue and sell the leading law firm's existing collection and the firm also rents art directly from Works in Print, in order to maintain flexibility and freshness in its office environment.
Ian Gatt QC, Head of Advocacy at Herbert Smith Freehills, commented, 'The Graduate Art Prize has been very successful and the quality of the works increases dramatically each year. For us, participating has been an extremely positive experience, both internally and externally. People get the chance to appreciate and buy new art and it absolutely enriches the working environment. Long may it continue.'
The public vote for the Prize winner is now open. To vote, visit: http://votingtool.worksinprint.com/graduate-prize-2015/
Images (top to bottom): El vapor nace en el silencio by Clara Dur†n, Family by Georgios Greekalogerakis, Marx-Engels-Forum III by Ira Hoffecker and Self Portrait – Pastel – by Checka Levi Morenos.